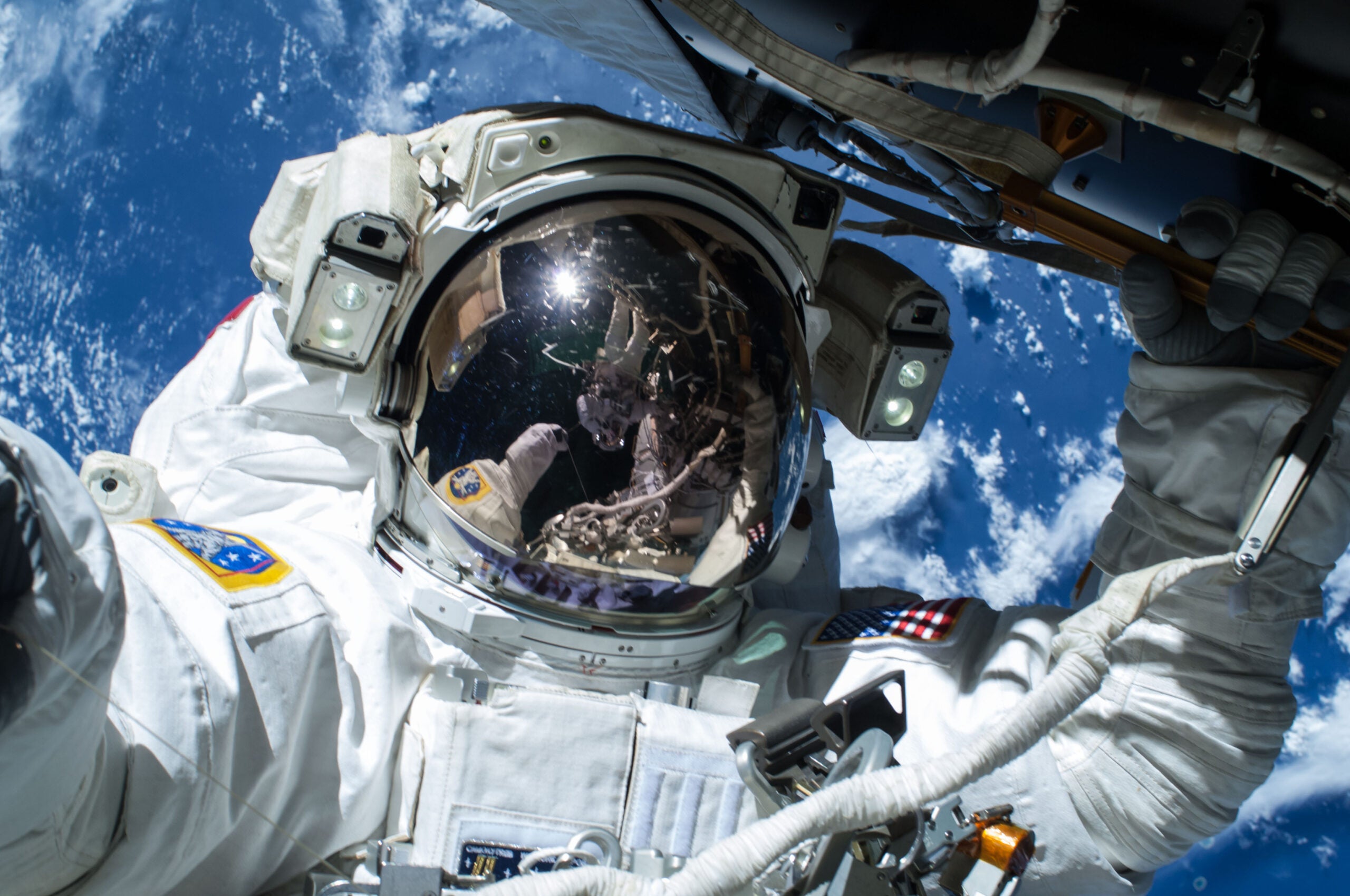 In 1961 John F. Kennedy announces to congress that the United States would embark on a mission to put "man on the moon".  No one even knew if it was technically feasible to fly a human to the moon, let alone keep humans alive in that challenging and unknown environment.  In 1962, using what NASA called the SOA-ILC which stood for: State of the Art – ILC Suit, ILC won a competitive bid to build what would become the Apollo Space Suit.
That Apollo project launched ILC Dover's very successful space systems business and five decades later it still provides all the EVA space suits used by NASA on the International Space Station.
The same technology that helped put a man on the moon is today being used by pharmaceutical manufacturers to protect their personnel during powder handling operations.
"The parallel is, we are using advanced soft good materials, engineered fabrics and films, for a lot more than just to protect people," said ILC Dover's Product Line Director Douglas Durney. "It is to allow them to efficiently and effectively perform their task – in this case pharmaceutical drug manufacturing."
Powdered air purifying respirators use space age technology to provide protection against processed powders
In a workplace that employs processed powders – active pharmaceutical ingredients which can be hazardous to workers when inhaled – the Sentinel XT Powdered Air-Purifying Respirator (PAPR) offers a high level of protection for those processing these hazardous powders, such as high potency APIs, as well as dangerous gases and vapours. In addition, these respirators are being used to make the latest drugs including Antibody Drug Conjugates which are known for their high potency and toxicity.
A primary unique benefit of the respirator is its expansive field of view. Where many other PAPR hoods provide the wearer with only a limited field of vision, requiring rotating of the head to view objects not directly in front of them, the Sentinel XT's clear hood comes with a 320° degree field of vision offering excellent visibility up and downward as well.
The Sentinel XT is also held aloft by positive air pressure inside the hood, meaning there are no fastenings or straps to get in the way of the wearer's line of sight or cause physical irritation and discomfort.
The Sentinel XT's battery-blower combination also boasts being the only standard PAPR pack unit to offer a 12-hour run time.
While a majority of similar systems come with a battery life of between four and eight hours, this is clearly not compatible with the long shifts that are not at all unusual on drug production lines. A longer battery life means workers do not need to interrupt tasks in order to obtain fresh batteries, decreasing efficacy as they repeatedly enter and exit the production floor.
The Sentinel XT battery life also contributes to a reduced inventory compared to four and eight-hour battery units, due to its less frequent recharging needs.
Efficiency is also maximised by how easy the Sentinel XT is to wear. The ergonomic harness means the device can be worn either as a backharness or waistbelt, depending on the worker's needs and preferences.