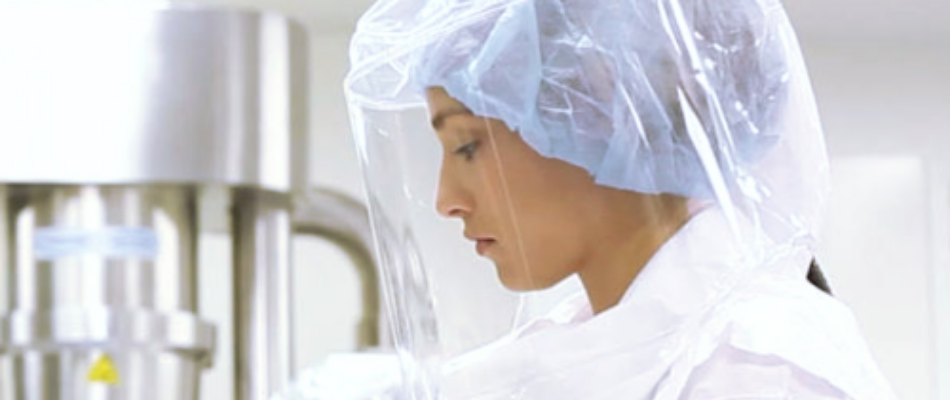 In 2022, there is still significant demand for small molecule API manufacturing. GlobalData's Drugs database indicates that 97% of marketed drugs are small molecules, despite many of the most prominent CMOs investing in advanced therapy medicinal product capabilities, as well as an increasing use of biologic APIs.
An increase in high potency small molecule APIs means that the demand for innovative handling solutions is great. As the field grows, the compounds become more potent, so the need for effective personal protective equipment (PPE) is stronger than ever.
PPE mitigates the risks of exposure to APIs, as well as airborne pathogens and infectious diseases. Not only must pharmaceutical teams be protected with reliable equipment, they also need comfort, visibility, and mobility so that they can work uninterrupted.
One way of assessing the effectiveness of respiratory PPE is through the assigned protection factor (APF). To measure APF, air samples are taken outside and inside the respirator during use. For instance, N95 surgical masks have an APF of 10, indicating that it reduces contaminant concentration by one-tenth (90% of contamination is blocked), so it can be used in an environment that has a hazardous concentration of up to 10 times the permissible exposure limit (PEL).
When handling small molecule APIs, facilities are dealing with occupational exposure limits (OEL) of 1µg/m3, meaning that respirators need to be far more effective. The industry standard for respiratory protection in highly potent pharmaceutical production operations is powered air-purifying respirators (PAPRs), which use a battery-powered blower to pull ambient air through filters to be breathed behind a half mask, full facepiece or helmets/hood.
In order to be marketed to the pharmaceutical industry, PAPRs must meet NIOSH certification standards in terms of APF, airflow, and filtration efficiency, but differences in design deliver different levels of performance. Whilst all systems on the market have been carefully designed to keep workers safe, some systems can restrict visibility, are heavy/uncomfortable, and may take a long time to assemble.
The Sentinel XT Clear PAPR System from ILC Dover delivers an APF of 1,000, 320-degree visibility, multiple filter and breathing tube options, and exceeds NIOSH requirements with a 8+ CFM airflow. Not only do the components easily clip together for easy and quick assembly, ILC Dover's respiratory solution is comfortable and non-restrictive, so workers are not encumbered.
The system comprises a lightweight Sentinel XT blower/battery, a latex-free clear hood, HEPA/OV/AG/HE approved filter cartridges, and waist belt/back harness options. Not only does this PAPR system provide 12 hours of operation, it also offers 33% more airflow than other leading systems.
The Sentinel XT Clear system was specifically designed for life science industries, including pharmaceuticals, so was built with safety and ease-of-use in mind. The system is available with blower and breathing tube covers in order to further reduce to risk of contamination, as well as make cleaning processes more efficient. Cleaning requirements in small molecule API manufacturing are extremely stringent, so ILC Dover goes to great lengths to ensure that PPE and other handling equipment can be easily decontaminated or disposed of. For more information about ILC Dover's PAPR system