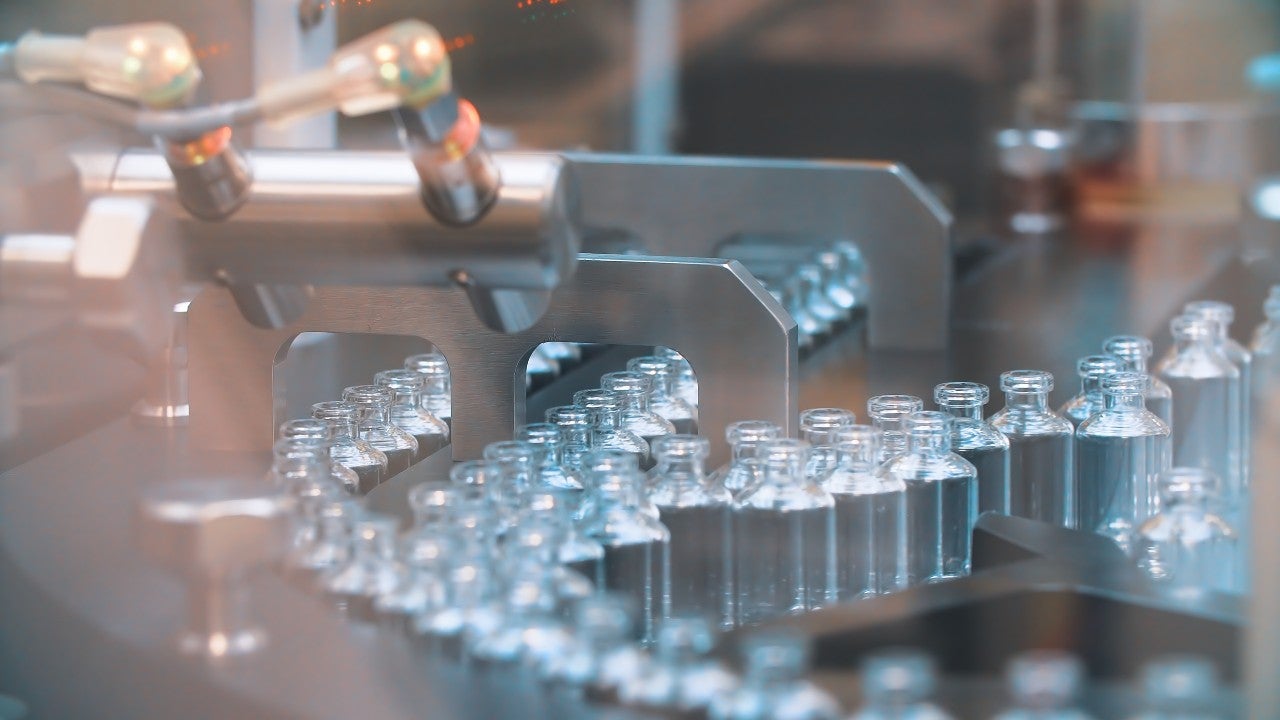 Covid-19 was the biggest global health emergency the world has faced in recent history, and the first global pandemic in 100 years. No one saw it coming, and governments struggled to contain it. Amid all the unknowns, one thing remained certain as the death toll rose: we needed a vaccine, and we needed it to be developed, packaged, and delivered at a scale and speed that was not going to be easy.
Roughly 18 months later, several vaccines are approved for fighting Covid-19 and 4.7 billion doses have been given worldwide. As the storm begins to calm, it's now time to reflect on what the pharmaceutical industry can learn from these challenges. This is exactly what leading parenteral packaging provider Datwyler did over a webinar on pandemic preparedness and primary packaging components earlier this year.
The role of primary packaging
While there are numerous hurdles to climb to ensure vaccine supply during a pandemic, the last thing manufacturers want to be let down by is packaging. "A lack of availability of a single component could halt the entire production process and may force the scrapping of a batch that could have been in production for several weeks," says Geert Moens, Datwyler's Global Platform Leader for Vial Closure Systems, who lead the webinar.
Datwyler is a key player in the global health industry, providing advanced elastomer formulations and coatings for parenteral drugs. Now more than ever, there is a real need for companies such as Datwyler, to be able to ensure a high-quality supply of components for pharmaceutical companies even in the most demanding of times.
Datwyler operates in three key areas where strategic decisions can and should be made by pharmaceutical companies in order to improve the production, global allocation and affordability of vaccines. These are component selection, sourcing strategies and mass production challenges.
Component selection
Sometimes, component choice is clear-cut; cytostatics would use a coated closure, for example. Other times, the customer may enquire about a particular product based on components used in similar developments or registered drugs. Typically though, selecting the right component requires a drug-specific chemical and functional evaluation. Moens recommends manufacturers take a strategic approach here, ideally one that includes considerations for the short, mid, and long term.
In the short term, a 'zero risk' approach is often the way to go. This usually leads to a vial configuration with a coated closure. "A coated closure offers the lowest risk for compatibility concern and is a reassuring element towards regulatory approvals. A vial application is one of the most straightforward configurations and avoids additional complexity. On a global scale, there is also a larger capacity available for vial manufacturing than for prefilled syringe manufacturing​. Last but not least, an aseptically filled vial allows for multi-dose applications, enhancing the output," explains Moens.
Over the mid-term, more cost-based and functional considerations become important. Despite the chemical superiority of a coated closure, an uncoated and siliconized rubber component remains the easiest component to process and transition, as well as being the most cost-, time- and resource-effective to upscale for mass production.
For long-term considerations, product lifecycle management must be studied. Unless there are cost or capacity constraints, prefilled syringes are often selected to ensure convenience and safeguard the healthcare worker.
Sourcing strategy
Sourcing challenges arise during the upscaling phase of manufacturing, particularly in a pandemic, when component demand surges. To combat this, incorporating a degree of flexibility in supplier networks is advantageous. Approving each facility via physical audit is not always possible, however, and this restricts many companies from sourcing components flexibly across their suppliers' facilities.
"While travel bans may prohibit physical audits to take place in a pandemic, Datwyler's operational structure, with its uniform quality systems, processes and equipment, has facilitated paper audits for our customers on more than one occasion," says Moens, who introduces the company's three quality standards: Medical, Advanced, and FirstLine®.
Each quality level is maintained by facilities across three different continents to improve customers' time-to-market and business continuity. By relying on Datwyler's FirstLine manufacturing sites in the US, Belgium and India, customers can source from the industry's highest quality standard, defined by its zero-defect commitment.
To further mitigate risk during upscaling, sourcing the best quality components makes sense. "Frequently, we are confronted in the news with delays in Covid-19 vaccine campaigns due to manufacturing hiccups," says Moens. He explains that, used on multi-dose vials of ten vaccines each, an order of 150,000 injectable stoppers can seal a total of 1.5 million doses. "Rejection of these stoppers leads to a temporary output loss of this volume, or in the worst case a rejection of finished goods. It is worthwhile considering all quality and additional safety measures to ensure maximum output."
Mass production challenges
Mass production challenges are the last hurdle in vaccine delivery, yet often the most complex. Tackling them requires pharmaceutical companies to prepare a strong, global network of CMOs, first making sure the correct technical and legal documentation is organised. Next, the company must ensure each of its CMOs has the necessary equipment and knowledge to deal with the specified packaging components. Ideally, there should also be some alignment across the CMO network when it comes to product configurations.
Aside from CMO management, capacity constraints can occur with respect to internal steam sterilisation. Integrating process variability can help manufacturers manage shortages. Gamma irradiation is one alternative method available, although capacity here is also limited and approaches differ across regions.
At the earliest stage, good co-operation and communication about the intention of both vaccine manufacturer and CMO is key in overcoming such bottlenecks. Any potential impact of gamma irradiation on rubber closures, for example, should be considered during R&D work.
To learn more about pandemic preparedness and discover the sealing solutions Datwyler has recently been providing modern vaccine developments with, please download the webinar recording below.