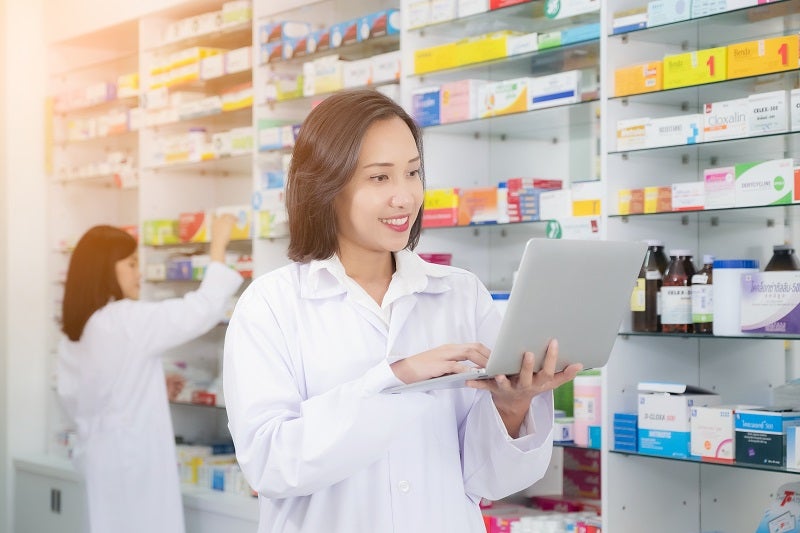 Digital transformation is advancing across all areas of the pharmaceutical industry, from drug development and testing to inventory and temperature monitoring. Technological solutions are being adopted to improve safety, visibility, productivity and cost-effectiveness, but with advancements happening so quickly and with so much at stake, organisations may be overwhelmed.
Pharmaceutical Technology spoke with business development manager Denish Pashuwala about Ethicheck's automated pharmaceutical refrigeration solution to find out more.
What are the unique selling points of the MATOS® RFID pharmaceutical refrigeration range?
Along with the inventory management solution, all of our RFID fridges are also incorporated with our unique patented MATOS® web-based temperature monitoring system, which has been proven and very successful for the healthcare sector to meet their cold-chain requirements.
The inventory management system enables full product visibility and stringent inventory management while maintaining safety in a controlled and secure environment. These fridges are cloud-based meaning that all critical temperature and product status information is accessible via our flagship monitoring website, the authorised users can perform searches and run reports from any web-enabled devices.
Above all, no software required as the entire cloud platform is web-based and backed up using the Microsoft Azure Cloud platform.
What problems does the MATOS range solve for the healthcare industry? How have the needs of the industry changed in recent years?
Medicines and vaccines are the most consumed and important items in a hospital or at a research and development lab. The investment is huge and cannot be protected without real-time tracking. Therefore, these facilities require a system to inform them about product integrity at all times, such as expiry dates and their stock levels, in order to trigger an automatic reorder notification when stocks drop below a threshold level.
The MATOS® range helps to simplify inventory operations by making it easy and user friendly for staff to maintain cold chain records, safety and security while improving accuracy in the controlled and secured environment.
How does using UHF RFID improve safety and security?
Counterfeiting and theft have always been problems that incur high costs and result in significant losses. The pharmaceutical companies are not just directly harmed by these losses, but it also reflects badly on their corporate image, making it appear that they cannot provide medications that are safe and secure.
Using Ultra-High Frequency (UHF) RFID tags along with a MATOS® RFID pharmaceutical refrigeration unit provides a safe and secure end-to-end inventory management solution and full control of stock from the manufacturer and distributor, through to the wholesalers, to the healthcare organisations that prescribe medications and ultimately to the patients.
Did you face any challenges during the product development phase?
The biggest challenge was ensuring that we are able to read RFID tags with 100% accuracy, especially as capacity nears full within the fridge chamber. Our team utilised a combination of solutions to solve this, from special RFID read modes and carefully selecting RFID tags/fridge interior materials, to software level algorithms that filter out anything that is not useful or correct, such as multiple tag responses or temporarily disappearing tags without an accompanying door opening. This combination of solutions allows us to reach our target of a robust RFID reading process without compromising on storage space or product placement restrictions.
Was there any resistance to adopt new automated/cloud-based solutions from those working in the industry?
Security Issues and cost management are the most common concerns in the industry.
When it comes to security issues, the great thing about our cloud-based monitoring system is that the system can only initiate a connection; it will never accept an incoming connection of any kind through external ports. Therefore, there are no data breaches or compromised credentials.
Additionally, with a proactive temperature monitoring solution, the healthcare industry is now able to save thousands of dollars of medications during power outages, temperature breaches or even when the door is left ajar. It saves the industry in human resources costs, reimbursements and medications spoilage. There is now a significant amount of data and feedback from our healthcare clients to prove just how effective and successful our monitoring system is in order to provide a robust business case.
***
By utilising UHF RFID in the healthcare industry, the MATOS pharmaceutical RFID refrigerator range offers full visibility and real-time inventory tracking like never before. Offering complete security, efficiency and safety for companies and patients alike, the future of inventory and temperature monitoring is brighter with web-based and cloud-based RFID technology.
For more information about Ethicheck's MATOS® RFID pharmaceutical refrigeration range, visit their website.