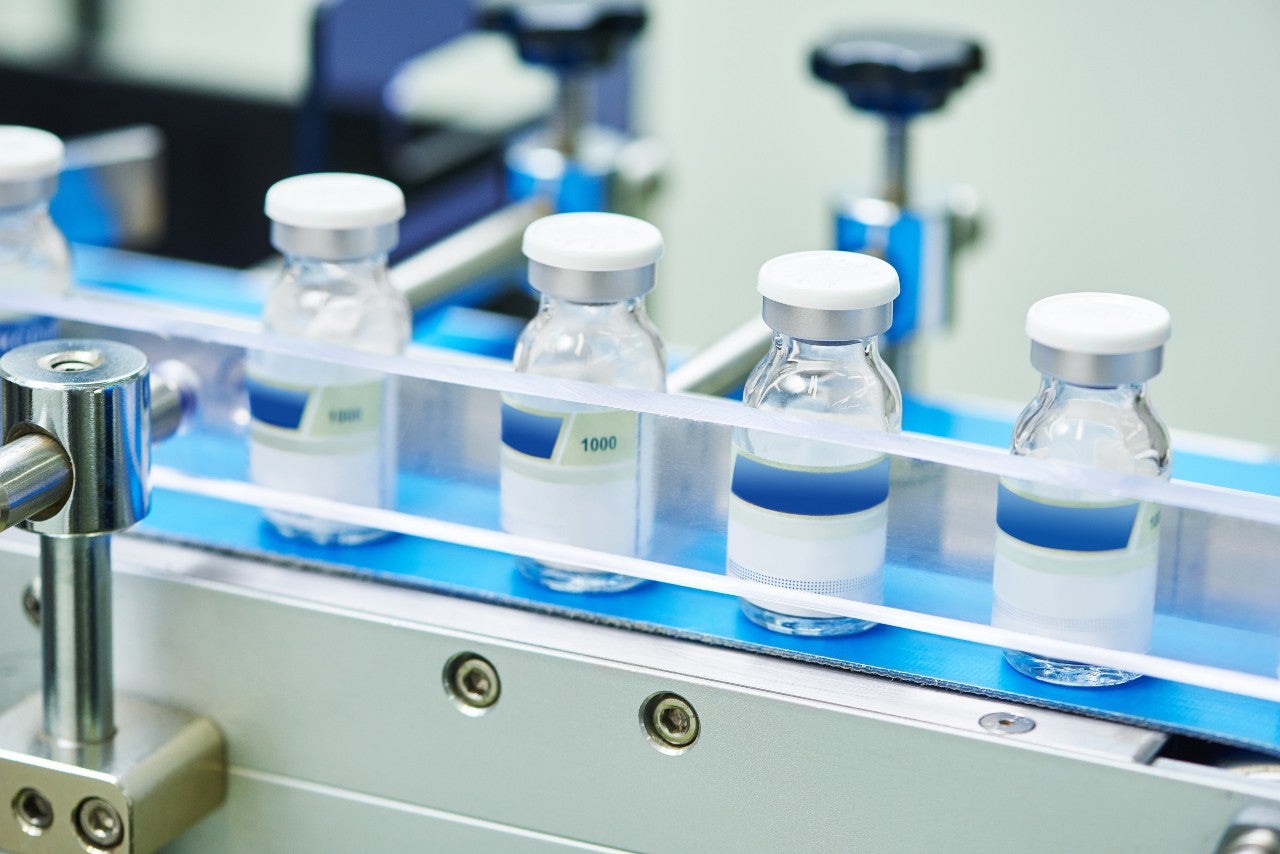 In the world of manufacturing parenteral drugs, high quality goes hand in hand with a product's efficacy and the patient's safety. Quality control is no afterthought for manufacturers– it has to be at the heart of everything they do. The best ingredients, facilities and manufacturing processes must be deployed throughout, with the best packaging components literally sealing the deal.
Injectable medications are presented in four main ways: vials, pre-filled syringes, cartridges, and auto-injectors. Packaging components vary in function across these formats but whether it's a stopper for a vial or a plunger for a pre-filled syringe, the need for quality remains consistently high.
"Within pharmaceutical packaging, quality is paramount simply because the components come in contact with the drug itself," says Rahul Thakar, Technical Manager at Datwyler Healthcare, a leading provider of elastomer components for the pharmaceutical and biotech markets. "That contact directly impacts the quality and efficacy of the drug product, which in turn is crucial to the patient. Any component deterioration or negative impact on the drug product will affect patient safety, and therefore quality is king," he adds.
It's no surprise that regulatory bodies have established a baseline of quality requirements for packaging components. But certain drugs require higher-quality components than others. For example, where the cost of manufacturing a drug is low then the cost of rejecting a batch due to packaging defects is also relatively low. But when it comes to high-cost drugs, where the losses associated with rejecting a batch are enormous, it becomes much more critical for manufacturers to invest in high-quality components upfront. Component manufacturers striving to meet these higher quality requirements will therefore aim to exceed the baseline set out in any regulatory guidance. This is why the industry's leading manufacturing innovators are miles ahead.
At Datwyler Healthcare, drug integrity and patient safety always come first, and the company's commitment to quality is clear from its manufacturing environments, which are standardised under different quality levels. Where most companies might have stopped at 'Advanced' level, Datwyler decided to go above and beyond, which is where the FirstLine™ manufacturing innovation comes in.
Meeting the industry's highest demands
"FirstLine is our branded, trademarked manufacturing environment," explains Thakar. "It offers the highest quality available within our network and was a revolutionary concept when it was launched just over 10 years ago, based on inputs from pharmaceutical clients."
Back then, pharmaceutical drug products were manufactured and filled in cleanroom environments, but the packaging components were not, Thakar explains. When the drug product's quality is directly affected by the parts it touches, using components that may be contaminated with particulates defeats the purpose of using cleanrooms earlier in production. Datwyler knew that something needed to change.
"This is where Datwyler was able to innovate and take the lead with FirstLine," Thakar explains. Based on ultra-modern cleanroom technology, automated production cells, advanced camera inspection, and a unique validated washing process, the company's new standard for quality and safety soon became a benchmark for the most advanced manufacturing concept in the industry.
According to Thakar, the concept rapidly caught traction in the marketplace. "The first facility came online in 2009 and the concept quickly caught on because we were able to deliver such high-quality components as a result of it. The demand has been so much that, today, three FirstLine manufacturing facilities have been built on three different continents in just 10 years," he explains.
Datwyler's promise on quality
This network of FirstLine facilities, located in Belgium, the US, and India, has great significance for international pharmaceutical companies. "Pharmaceutical companies are global in scale today; they're manufacturing drugs in different locations for different regulatory environments across the globe, and business continuity and risk go hand in hand there," Thakar says. "Datwyler's FirstLine manufacturing concept assists and enables pharmaceutical companies to get identical products from three different facilities present around the world. This gives them the flexibility to obtain the same product at a consistent quality in different regions, which takes care of business continuity plans."
For Datwyler, the promise on quality encompasses all areas of operation. An example of this commitment can be seen during custom design projects, where Datwyler leverages its manufacturing capabilities to produce moulds for sample products in-house. Clients are thus assured that the samples are representative of the quality they'll receive at commercial stage. What becomes clear even from this small example is that Datwyler has a deep respect for its clients' quality requirements and has developed its processes and different manufacturing levels as a way of directly answering clients' needs.
In the future, as more advanced technologies are incorporated into the pharmaceutical industry's operations by means of Industry 4.0, newer and higher standards for manufacturing will be established and directly translated into greater product quality. For pharmaceutical companies, improving this quality requires a level of partnership with component suppliers, says Thakar.
"The quality of the pharmaceutical company's products is governed by the components, so pharmaceutical companies must work in sync with component suppliers to continuously improve upon the quality of the products. But we also need to anticipate the trends in the market, as there is no question that 10 years from now the quality requirements will only get even more demanding than they are today," he concludes.