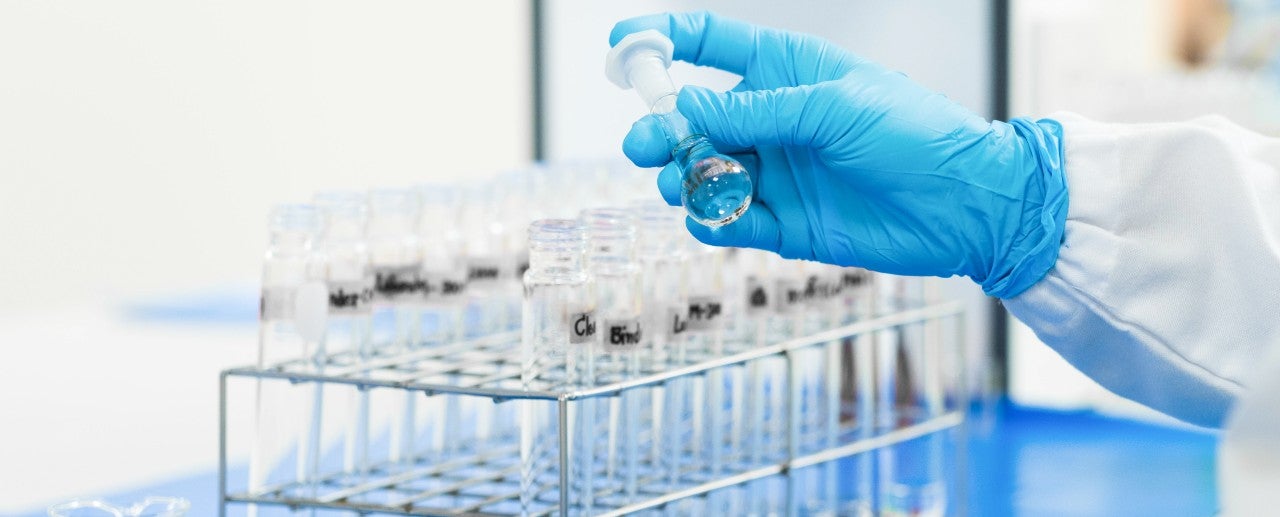 The quality control (QC) laboratory plays a critical role in pharmaceutical manufacturing, yet there are many challenges facing the team. The pressure of audits and regulatory compliance loom over the laboratory, meanwhile the team is tasked with the constant challenge of doing more with less – increasing throughput with ever-limited resources, personnel, and training.
At the core of the QC lab's operations is a well-structured reference standard programme for testing and verifying products against. This programme's role cannot be underestimated; after all, your results are only as accurate as your reference standards. Establishing an accurate list of reference standards can be a challenge, however. In particular, sourcing, characterising and packaging trace impurities as standards tends to be an arduous task.
That's why pharmaceutical companies turn to Merck, the global leader in reference standards, with a portfolio exceeding 20,000 analytical standards, reference materials, and certified reference materials (CRMs). The company's key mission is to solve the life science industry's toughest problems through collaboration with the global scientific community. And when it comes to reference standards, Merck is a proud partner.
"Impurities can be challenging to source and characterise as reference standards. They can take significant time and monetary resources," explains Michael Hurst, the company's global product manager for reference materials. Hurst spoke recently at a webinar on impurities in pharmaceutical quality control, leading the discussion on synthesis/degradation impurities.
Primary and in-house working standards
Breaking down the different types of standards, Hurst starts by introducing 'the hierarchy of reference materials', where the most robustly traceable and certifiable standards rank highest. It's no surprise that primary standards – those issued by national metrology institutes like NIST and major pharmacopeias such as USP – top the pyramid. Primary standards are used for critical applications such as process validation and equipment calibration, as well as day-to-day performance checks.
Many labs also use in-house working standards qualified directly against an associated primary standard to ensure traceability. This makes them suitable for use in compendial application. To cost-effectively utilise a quality in-house working standard, however, an organisation needs to have a dedicated reference material team.
"This team is tasked with rigorously characterising candidate material, ensuring traceability through that primary standard, issuing and maintaining documentation, packaging the material in a manner that promotes stability and minimises cross-contamination, and more. In addition, laboratories should take care to have a careful understanding of the uncertainties associated with any in-house working standards," advises Hurst.
A novel approach
To alleviate the challenges around in-house working standards, Merck has developed a novel alternative involving pre-qualified commercially prepared pharmaceutical secondary CRMs and ready-to-use CRM mixtures. These CRMs are typically certified by mass-balance or quantitative NMR and offer low, defined uncertainties according to ISO 17025 and ISO 17034, with traceability to primary standards wherever possible.
It's a unique dual approach, providing robust certification and traceability to SI units and to pharmacopoeias. As a result, the offering saves QC teams much of the long, difficult hours that go into establishing, managing, and documenting these certified values.
In the first half of the webinar, Hurst explains exactly how Merck's solution works, referring to a detailed individual example of what you might see on an impurity Certificate of Analysis (CoA), as well as recommendations on what to look out for.
As the first half of the webinar draws to a close, Hurst notes that CoAs are continuously updated documents. He recommends manufacturers always check for an updated CoA before each use and offers tips for how to stay updated. Hurst then hands over to colleague Dr Mattias Nold, global product manager for reference materials, who continues the discussion with a specific focus on extractables and leachables.
The life science business of Merck operates as MilliporeSigma in the US and Canada. You can watch the full webinar event by downloading for free below.