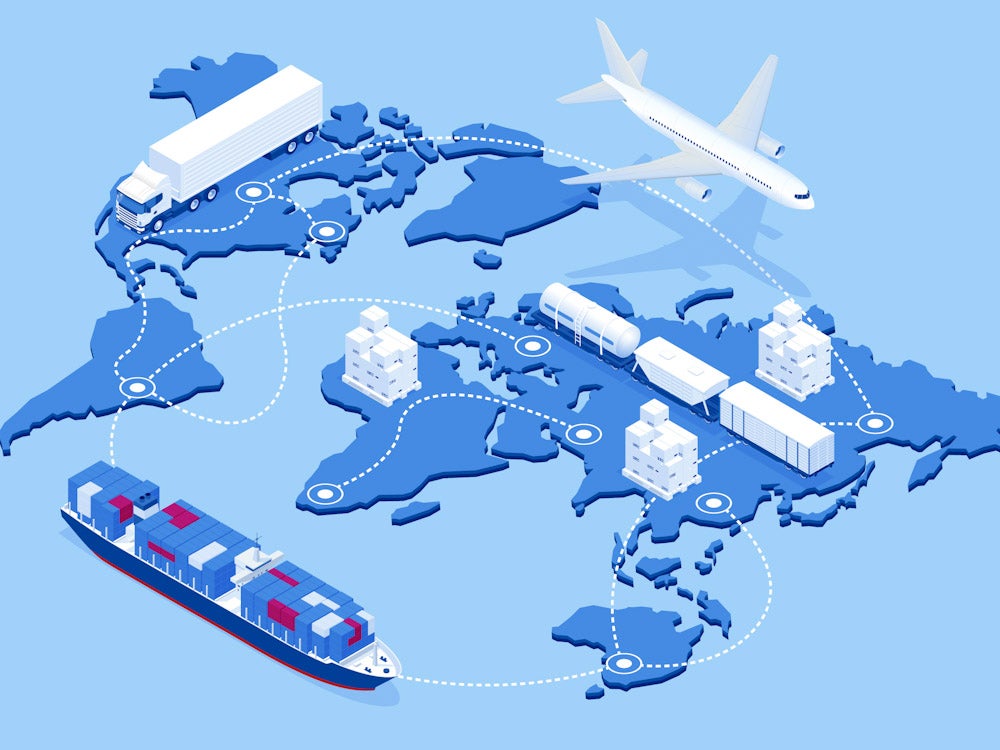 Global supply chains are resilient, but we cannot always rely on them. This instability was brought into focus during the pandemic, and since then supply chain disruption has reached unprecedented levels.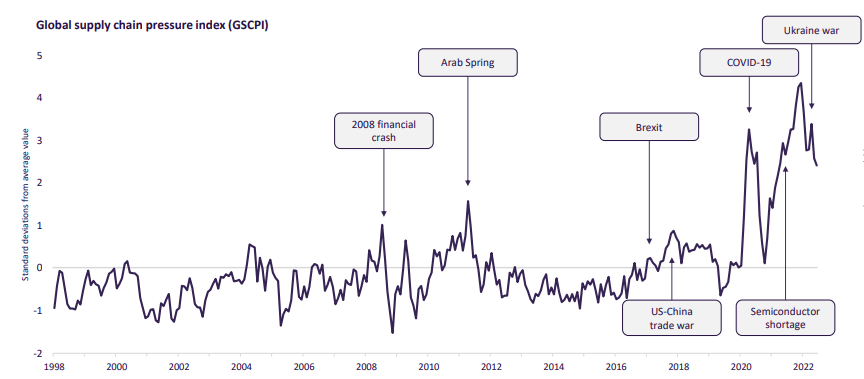 Up until that point, supply chains had proven themselves to be resilient and efficient. Goods were largely delivered on time, and at a low cost, benefitting both companies and consumers. As such, few people were focused on them. According to GlobalData's Social Media Analytics, supply chains were mentioned on Reddit and Twitter 1,908 times in 2019. By 2021, social media mentions of supply chains reached 25,636.
The tech solution
For the pharmaceutical industry, disorder in the supply chain can be catastrophic especially when it comes to life saving and sustaining drugs. Global shortages of critical drugs are a growing issue, as demonstrated by the recent challenges around cold chains for COVID vaccines.
Any reduced availability of medicines has a significant impact on patient care. As visibility diminishes, mismanagement of the supply chain can not only lead to revenue and reputational damage for manufacturers but more importantly, loss of life for patients.
A key step in improving visibility and traceability lies in the adoption of emerging technologies. While the industry has experimented with innovative tech to address some of these issues, there is little doubt that they are the answer in the longer term. For example, digital twins of pharmaceutical supply chains can predict bottlenecks and give suggestions for how to respond using prescriptive AI.
AI can also help address issues of sole suppliers, decentralized clinical trials and supply chain visibility by enhancing automation and improving demand forecasting and inventory management. End-to-end visibility is especially important given the rise of biologics, which need to be tracked throughout the supply chain to ensure quality control and guarantee they reach the right patient at the right time.
The CMO solution
To further mitigate the growing number of challenges along the supply chain, pharmaceutical companies must start to integrate healthy levels of flexibility into their processes and schedules. While the industry learned a lot from the impact of COVID – particularly when it comes to agility – it is impossible to predict when a new wave of challenges will next emerge.
According to Josh Asbury, project manager of operations and supply chain at Baxter BioPharma Solutions, a business unit of Baxter International, a global healthcare company, the building of a strong partnership with an established CMO is the first step towards improved flexibility: "CMOs are, by design, in a better position to change directions and plans. With a company like Baxter, we also have the advantage of expertise around the globe to tap into for improvements in all areas of the business, including the supply chain."
"The expertise in procurement for new projects is a definite advantage with choosing a CMO like Baxter BioPharma Solutions. Expertise in procuring materials for new projects may be more critical and more difficult now than it ever has been. Our supply chain team likely has some experience in the area clients are seeking additional assistance in for procuring what is needed to start a new project or transfer an existing one.
"In essence, partnering with an established CMO who is tuned in to trends and changes in the industry is invaluable to the overall health of a supply chain and success of the project."
Time to evolve
The combined effect of market forces, the lingering impact of the pandemic, and the emergence of more complex drug development and manufacturing processes mean that the way the supply chain operates has no choice but to evolve.
As such, a reconfiguration of the supply chain is regarded by industry experts as the only long-term solution to safeguard the pharma industry from further impact. For manufacturers, this means the adoption of innovative new technologies, in tandem with the ability to rapidly pivot at the very onset of negative external forces – a skill made possible with the integration of a strong CMO safety net.
For a more in-depth look at the pharmaceutical supply chain state-of-play, and how manufacturers can mitigate emerging challenges, download the whitepaper below.