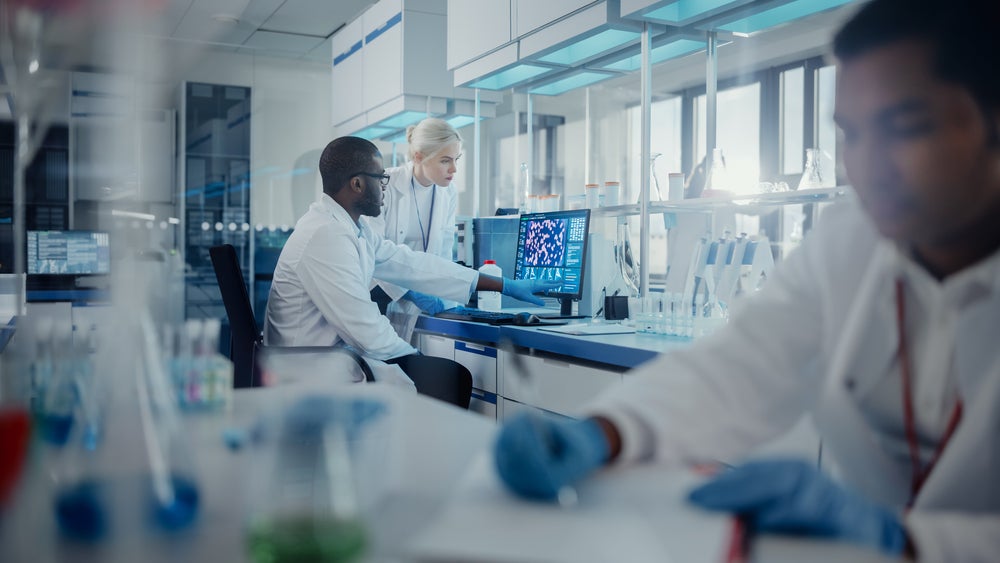 Running a laboratory is no easy task. The average lab operations (LabOps) director has a lot to keep track of to ensure the team's vitally important research activities progress smoothly. Not only does that include everything needed at the forefront of scientific innovation, but it also means monitoring everything running in the background, too.
When it comes to monitoring environmental conditions and laboratory equipment, a data-driven approach is the best way forward. Providing unequalled insight into complex processes, the Elemental Machines universal lab monitoring platform is giving teams the real-time information they need to maintain quality and stability in their laboratories.
The Elemental Machines ecosystem consists of a range of IoT smart sensor devices, an intuitive cloud-based dashboard, and a customisable notification system that alerts teams whenever there's a power outage, equipment malfunction, or out-of-range metric.
"Our whole philosophy is that we want to digitise the physical world, connecting physical sensors that generate data to the cloud, where data can be stored in a computationally efficient and accessible manner," says Sridhar Iyengar, the company's CEO and founder.
Lab ops professionals are typically up against many challenges in this area. All too often, their equipment monitoring system is hard to access, difficult to use and not reliable for collecting data and alerting issues.
At its core, effective data management requires proper execution of three key steps: collection, access, and utilisation. However, LabOps often experience problems at every one of these stages.
The ins and outs of laboratory data
Each lab contains a wide range of equipment of different makes, models, and functions. While these devices are highly technical, their disparity and lack of a unified data collection system can make gathering the data a struggle for laboratory personnel.
Even when a lab is connected, it doesn't necessarily mean the personnel can easily access that data, which is often wrapped up in bloated laboratory information management (LIM) systems that are neither user-friendly nor accessible.
And finally, gaining useful insights from that data. "If a team does manage to overcome the challenges of having devices connected and the data being sent to a place they can access, figuring out what to do with that information is even harder," says Iyengar.
"These teams are focused on developing experiments or ensuring lab efficiency; they are not data scientists or developers who can easily understand, parse, and present data in a way that is helpful.
"At Elemental Machines, we develop algorithms for anomaly detection, prediction, and classification, and then convey that information through very intuitive insights on our dashboard, so the end-user can take preventative and corrective action sooner rather than later."
Elemental is also revolutionising QA/QC reporting for its customers, who have quick and easy access to auditable and distributable data. The platform meets the FDA's electronic records requirements of 21 CRF Part 11. Once a complicated and tedious process, providing regulators with the assurance they need through accurate, reliable, and efficient QA/QC reporting has never been simpler.
The changing world is a connected world
Considering the events of the last year and a half, the need for effective equipment monitoring is higher than ever. "Now that we have Covid-19 vaccines, everybody's talking about cold chain storage. It's surprising that even today, freezers are failing, and thousands of vaccines get lost. It shouldn't happen, but it does – a lot more than people realise," explains Iyengar.
The pandemic has sharpened the need for IoT too. Having eyes in the lab means that even when working from home, you can be sure your equipment is performing correctly. Meanwhile, environmental conditions such as temperature, humidity, light, and usage can be monitored accurately and precisely with the Element A sensor.
As a growing number of modern laboratories are being built – often in increasingly high-value real estate – the need for connected platforms to help teams make the most of that workplace is rising.
"Equipment exists to be used and understanding that usage can be impossible to track manually," says Iyengar. "Our customers typically do not have enough detail into the usage of their equipment, plus that information is disconnected from other systems. We have a customer who recently said that in just five minutes of evaluating our data, they saved $40,000 across 20 assets, based on service, preventive maintenance, and decommissioning."
To find out more on how Elemental Machines is empowering lab ops directors to increase efficiency, gain insight, simplify compliance, and unlock major cost-savings, please download the free whitepaper below.