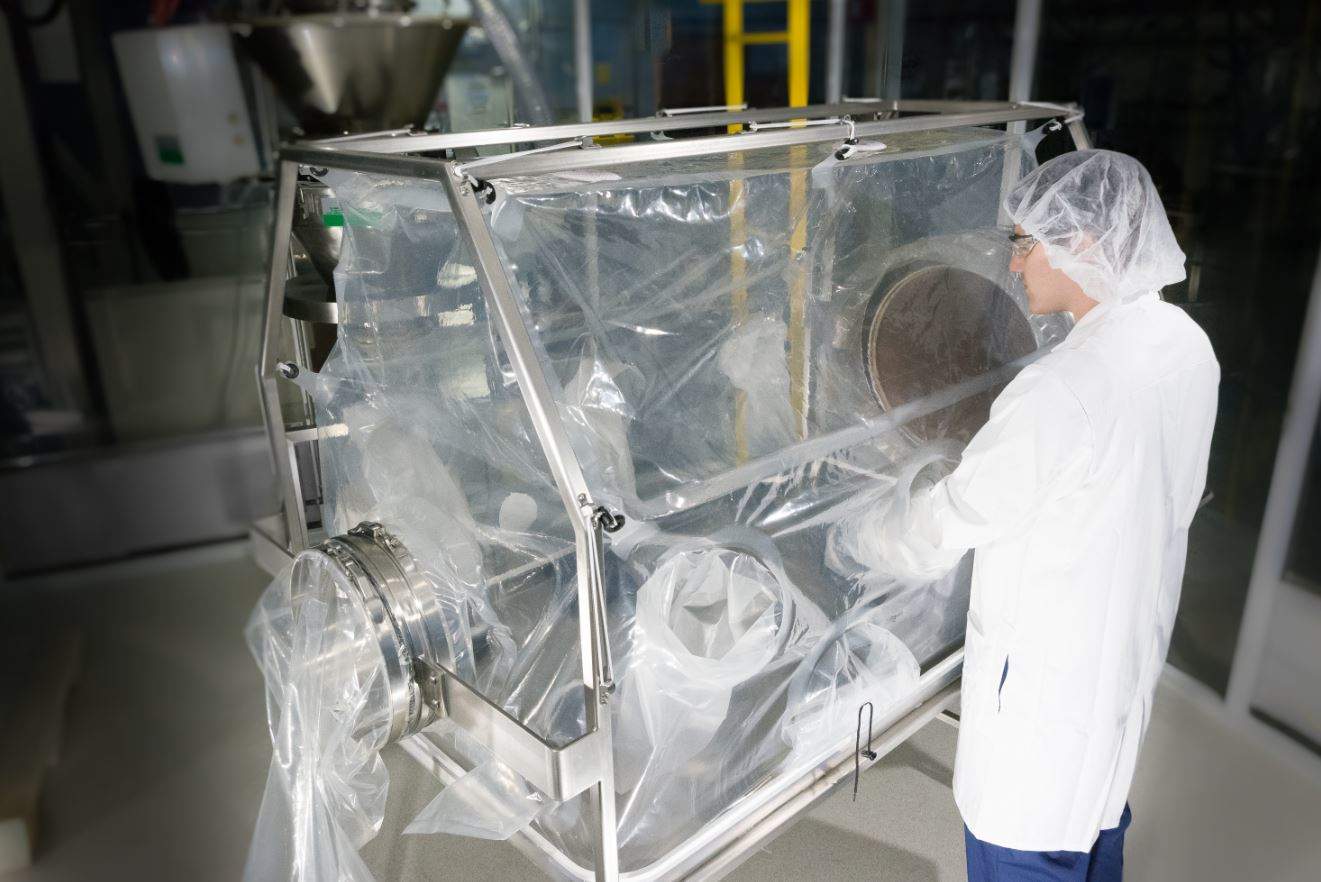 ILC Dover's recent webinar discussed the biopharma containment company's range of specialised flexible isolator solutions designed for safe handling of oxygen-sensitive materials, such as microbiome therapeutics, oxygen sensitive anaerobes, lyophilizer interfaces, and cell banking products. They discussed the significant benefits of single-use technology, the challenges of combining containment, single-use, and low oxygen environments, the functionality offered by manual gas flow control, as well as the advantages of a fully automated system.
The benefits of single-use technology
First, ILC Dover discussed single-use technology and why it's such an efficient and cost-effective option. One of the biggest advantages of single-use materials is that it eliminates batch-to-batch cleaning, completely removing the need for time-consuming and costly cleaning validation studies.
Another advantage of single-use is its ability to bring products to market faster. For example, a single-use isolator from ILC Dover can be delivered pre-qualified and ready to use. For companies that produce multiple types of products on the same manufacturing equipment, single-use platforms allow for campaign changeover in hours, not days, thus accelerating the changeover process and preventing cross contamination in a highly efficient manner. Because of these time-saving benefits, single-use technology significantly lowers operational costs that would otherwise be wasted with hard shell isolators and cleaning costs.
Challenges of combining containment, single-use, and low oxygen environments
When working with containment in low oxygen environments, there are some serious challenges to think about. One major challenge is supplying low gas flow and negative pressure in order to prevent API/BSL particulate migration out of the isolator.
ILC Dover's fully disposable system was created as a sealed enclosure that can be gamma irradiated, if required. Meaning, after production, the contaminated parts can be easily rolled up and taken to the disposal for incineration. Another challenge is the ability to provide an inert gas saturation inside the flexible isolator to reduce the overall oxygen content or relative humidity. ILC Dover has surpassed these challenges by providing a reliable system that can operate day after day, campaign after campaign, and beyond.
The three system options:

Manual Gas Flow Control
Manual Gas Flow Control with Automated Fan Compensation
Fully Automated Gas Flow Control and Fan Control with Automated Purging
Manual gas flow control
If you're looking for a simple bench top inert workspace with manual control, ILC Dover's soloLAB pop-up isolator has moderate positive pressure (no API containment), an easily accessible Nitrogen inlet, and a functional seal vent. Just load your materials into the chamber and seal the gas-tight zipper closed, then inflate with Nitrogen until the required oxygen level is attained. This isolator holds gas saturation for two to three days. For a more sophisticated manual option, the soloFLEX 2 Chamber Isolator provides negative pressure with manual gas flow balance and is available in standard designs of two to four gloves wide.
Manual gas flow control with automated fan compensation
For a more semi-automated option, ILC Dover has created a single-use system specifically made for dispensing and milling HPAPIs in an inert enclosure. This semi-automated system has a manually adjustable gas delivery, is designed to handle oxygen sensitive and potent APIs, and has a very low exposure limit rating of 10 nanograms or less.
Because this is single-use technology, the isolator, HEPA filters, and sleeve can all be taken down and flattened via the vacuum, providing a safe disposal. This isolator has a lifetime cycle of around three to four months, and the ability to run multiple campaigns.
Fully automated system with PLC/HMI dosing valves and oxygen sensors
When CDMOs need a greater amount of flexibility and automation, ILC Dover offers a PLC gas delivery system supplied by fully automated gas dosing pumps. With this advanced technology, the PLC screen allows users to dial up any combination of nitrogen and oxygen, from 30% down to 0.1% mixtures.
Additional features are the beacon system, which provides audible and visual alarms for any critical excursions and loss of gas saturation, providing added security for those critical applications. The PLC allows users to dial up saturation levels on the airlock chamber and mixing chamber. Both chambers are fully independent of each other, HEPA-filtered, and the airlock can be purged back to standard air when re-loading operations are needed, providing a true "hands-free" system for complex batches and larger campaign cycles.
Interesting in learning more about ILC Dover isolators?
Does your team have a need for single use flexible isolation technology in your facility? To get details about all of ILC Dover's manual, semi-automated, and fully automated systems in action, watch the full webinar for more information.