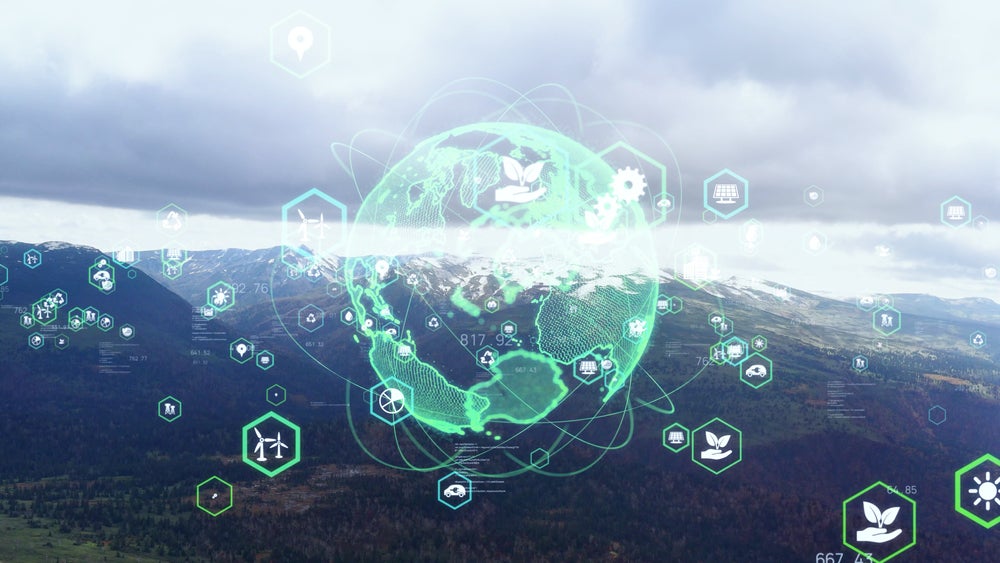 The development and production of drugs and medical devices inherently consume large quantities of natural, human, and economic resources, which have a significant impact on the environment.
High drug production rates are expected to increase as both supply and demand are on the rise. In the US alone, the FDA approved 122 New Drug Applications (NDAs) and Biologics License Applications (BLAs) in 2021, representing a 2.4% increase over the average number of approvals from 2016 to 2020. And with a maturing population, the use of drugs to treat conditions such as diabetes, arthritis, cardiovascular diseases, and other age-related ailments will continue to rise.
To address the environmental and societal impact of increasing drug development and manufacture, many pharmaceutical companies have established bold sustainability strategies. These plans aim to use water responsibly to reduce carbon emissions, develop sustainable supply chains, and rethink product circularity with a focus on green chemicals, product recyclability, and appropriate waste disposal. This broad initiative calls for collaboration across the value chain along with continuous innovation to create processes that gain the trust of patients, the healthcare community, and society.
The industry view: ESG 2.0
Thematic research by GlobalData reveals that environmental, social, and governance (ESG) in industry is now moving into a different era: ESG 2.0. This second phase brings a greater focus on the environment with a shift from voluntary regimes to mandatory ones, often driven by government regulation, such as the US Inflation Reduction Act (IRA) and the EU's Net-Zero Industry Act.
These new policies include a host of environmental laws related to mandatory reporting, carbon pricing, and carbon import tariffs, as well as more state support and investment in clean energy technologies.
One of the greatest challenges for the industry will be the reporting of Scope 3 emissions, which hinges on collaboration by requiring companies to collect data from their suppliers and possibly clients. However, research by GlobalData shows the pharmaceutical and biotechnology sector has committed to reducing emissions by 45.8% in 12 years. This is more ambitious than the average of all companies in the database, where the average target is for a reduction of 44.6% in a timeframe of 12 years.
Producers recognize that ESG 2.0 will hold them more accountable for their ESG performance ― particularly in environmental issues ― across their entire value chain, not just within their own operations.
Companies need to invest heavily in redesigning existing practices, utilizing new sustainable resources, and collaborating with sustainability experts, governments, and all stakeholders involved in R&D and manufacturing.
On the right trajectory to meet challenging targets
With over 60 years in the biopharma supply industry, Cytiva is a global provider of technologies and services that advance and accelerate the development, manufacture, and delivery of therapeutics. 73% of biological therapies (used for vaccinations and immune related disease treatments) that were newly approved in 2022 were supported by a solution from Cytiva.
Cytiva recognizes that it needs to decouple its impacts on the environment from its operations to build more resilience and better its business for people and the planet.
The company's 'Horizon 2025' plan includes some challenging targets. Alongside introducing renewables, sourcing natural gas alternatives, and recycling single-use plastics, Cytiva also plans to strengthen its commitments to collaborating with local communities, customers, and academia.
Emmanuel Ligner, President of Cytiva, says that the last year has been unique in its challenges, but that with strategic alignment on how they address environmental impacts, Cytiva can make a difference.
"We are finding ways to support our customers while respecting resource constraints and the effects of our industry on climate change and plastics waste," he says. "We are also dedicated to ensuring an inclusive environment with opportunities for our people."
Sustainability highlights of 2022
2022's Performance Highlights contains a summary of sustainability initiatives from Cytiva, along with a comprehensive breakdown of its milestones and results. Included here are just three highlights:
Removing polystyrene and replacing plastic: In collaboration with TemperPack Technologies, Inc., Cytiva is eliminating polystyrene from all secondary packaging by using a new plant-based, recyclable, cold storage shipping solution. Cytiva is also focused on reducing plastic packaging by switching to sustainable alternatives for tape, labels, bubble wrap, void fill and shrink wrap.
Inclusive workforce: By collaborating with the Biomedical Science Careers Program, Cytiva plans to increase the number of underrepresented minorities and disadvantaged individuals studying to become scientists. Further, by creating a workplace where all associates ― regardless of gender, ethnicity, physical ability, sexual orientation, or other protected characteristic ― can feel they belong and have what they need to succeed, the company is encouraging a wide range of perspectives, fostering better research and innovating through diversity.
Supporting UN Sustainable Development Goals (SDGs):i A plan of 17 sustainable development goals (SDGs), recognizing that ending poverty goes hand-in-hand with strategies that improve health and education, reduce inequality, and spur economic growth – all while tackling climate change. Cytiva is influencing outcomes of many SDGs by reducing the negative impacts of its operations and contributing to positive change along the value chain to benefit society at large.
Collaboration is key moving forward
Emmanuel Abate, head of sustainability at Cytiva, says that the company cannot achieve sustainability promises alone.
"By collaborating with customers and suppliers across our industry ecosystem, we can better understand and manage impacts and partner with like-minded organizations," Abate says. "We speak with peers through BioPhorum — an industry-wide forum where senior leaders from across our industry come together ― and we share best practices and solutions for decarbonization and greater circularity."
About 80% of customers working with Cytiva have targets for climate, circularity, and water that depend on the action and transparency of their leading suppliers.
To learn more about how Cytiva is changing and making its processes more sustainable, download the report below.
---
[i] https://sdgs.un.org/goals