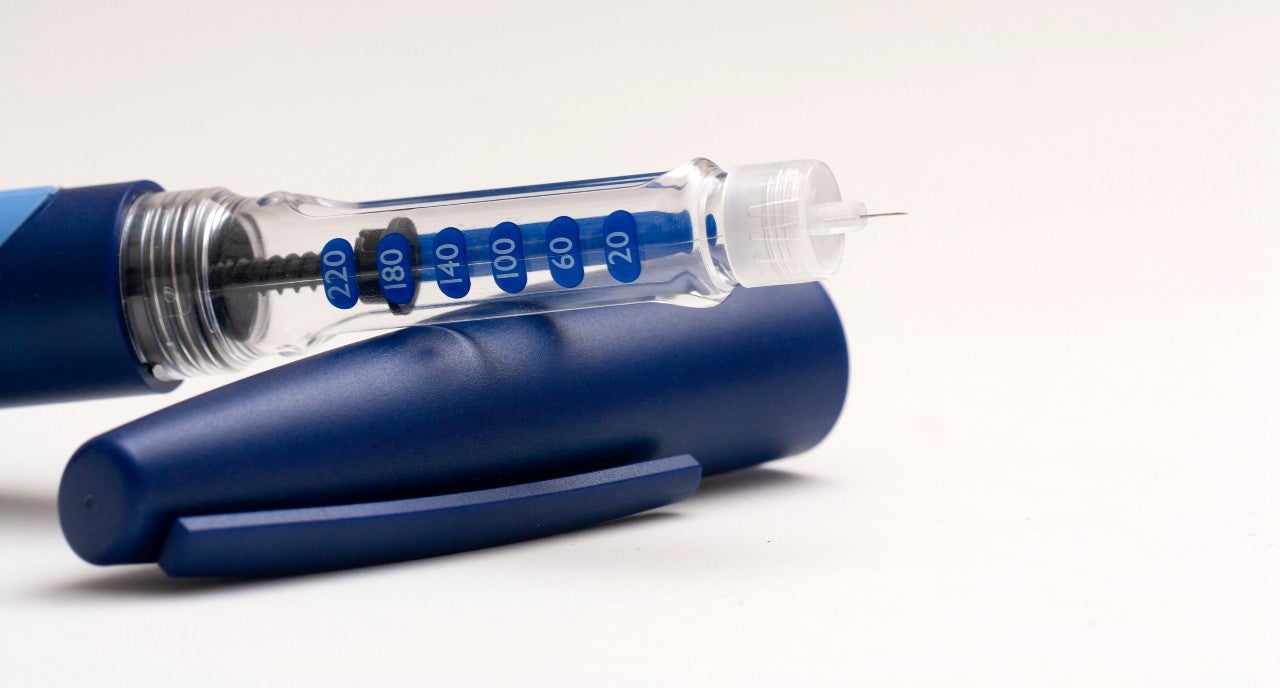 Pharmaceutical companies are continually seeking new ways to improve the delivery of drugs and patient compliance through innovative product solutions. Improving the performance of primary components for parenteral packaging ensures the superior delivery of injectable medicines, benefitting the patient and drug company twofold.
Parenteral packaging types range from ampoules to infusion bags, prefilled syringes to cartridges. Datwyler is a key player in the global healthcare industry, providing high-quality elastomer components for parenteral packaging and drug delivery systems.
At a recent webinar event, Carina van Eester, Datwyler's Global Platform Leader for Prefilled Syringes and Cartridges discussed key developments in pharmaceutical cartridges, including the next generation in aluminium seals and the wearable injectors of the future.
Safe and effective cartridge components
Cartridges are used for dental local anaesthetics and within drug delivery devices for a variety of diseases. The most recognisable cartridges are used in pen injectors for diabetes patients.
The latest development in pen injector cartridges is a volume-controlling plunger with a cone component. "This fully coated plunger has excellent barrier properties and proven functionality, making it the ideal solution for biological drugs," says van Eester.
Assessing the right packaging for your medical component determines the product's quality standard. Datwyler provides advanced options, offering proven and reliable solutions matching the quality and regulatory expectations of the pharmaceutical market. Datwyler's unique FirstLine® range of solutions offers the highest level of innovation, quality, and safety in the elastomeric pharmaceutical industry. "For pen injector cartridges most customers choose FirstLine as their manufacturing solution," says webinar leader van Eester.
Advanced aluminium combiseals
Previously, aluminium combiseals have struggled to keep particle generation to a minimum, resulting in high reject rates. To respond to this challenge, Datwyler has created DuraCoat™, a robust drug packaging solution that is compatible with all types of cartridge containers and secondary devices. The DuraCoat combiseal combines industry-leading aluminum lamination with a high-quality alloy that reduces the risk of abrasion during manufacturing and handling.
Since a good manufacturability is key for success when implementing new components, Datwyler collaborated with Syntegon, a market leader in cartridge fill and finish, to develop the best combiseals and plungers for their customers. Going from component feeding, plunger positioning, combiseal crimping to camera inspection, the components showed very good performance on new and existing production lines.
Keeping DuraCoat costs under control through intelligent selection of aluminium material and a state-of-the art deep drawing process has resulted in an ISO compliant earing with 15% less aluminium consumption and 15% less waste – all part of Datwyler's efforts to continuously improve its sustainability.
Due to increased demand and the success of DuraCoat, Datwyler is set to invest in additional manufacturing capabilities. "Expansion allows for flexible supply chains to improve time-to-market and risk mitigation plans to ensure business continuity," says van Eester.
Self-administering cartridges
One trend forecasted in the pharmaceuticals industry is the rise of wearable injectors. Wearable injectors are of increased interest in devices as they allow patients to administer drugs in home care environments. Anticipating demand, most established injectable device manufacturers have one form of wearable injector in their product portfolio.
Datwyler is no exception, offering standard cartridge components with 3ml volume for wearable injectors, as well as manufacturing specific plungers for 5ml and 10ml cartridges, coated and uncoated. Looking to expand its cartridge plunger portfolio, Datwyler is in the development stages for 20ml plungers as well.
Datwyler's extensive portfolio is able to provide customers with a suitable solution for cartridge application, whether for a dental product, insulin, or a high-value biological drug intended for a pen or wearable injector. "We can provide you with the right components meeting the requirements in ready-to-sterilise or ready-to-use formats," concludes van Eester.