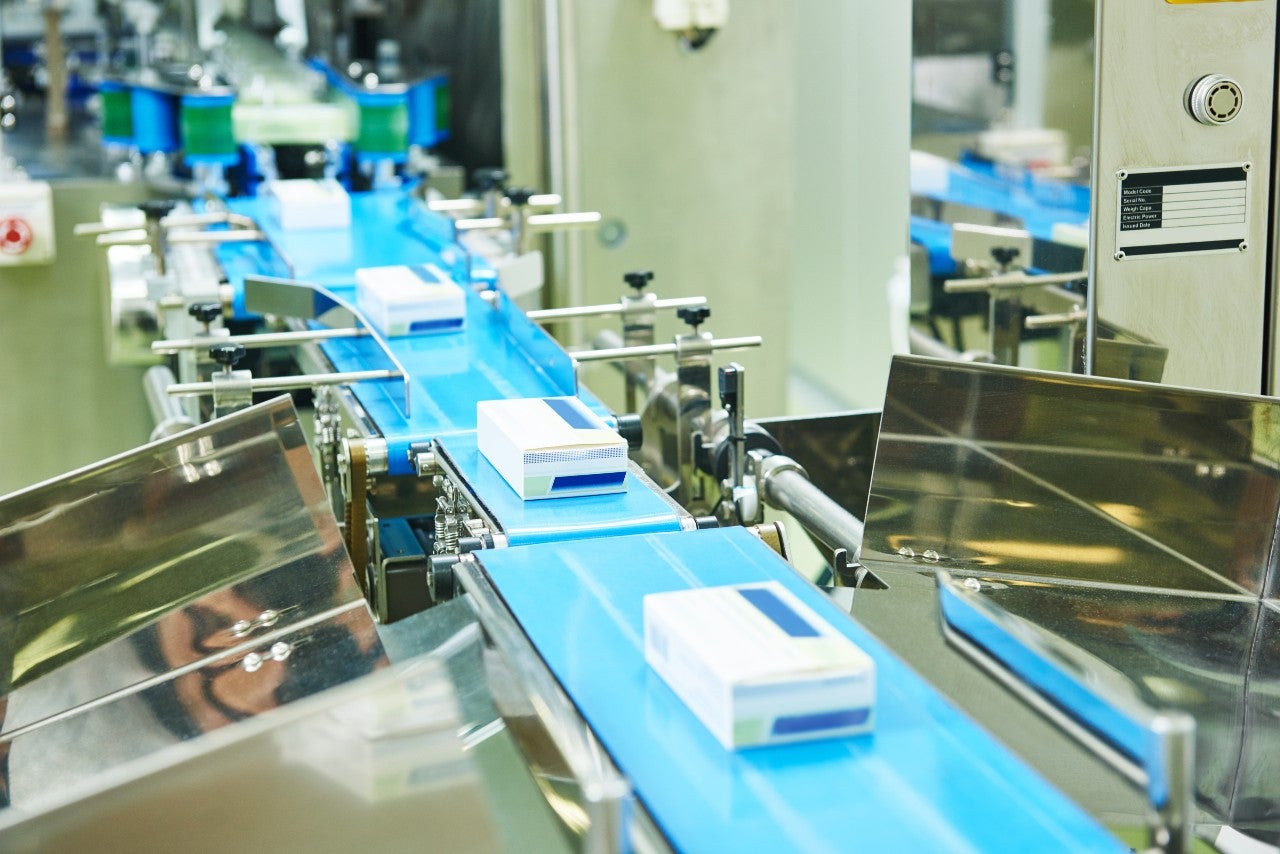 Content is any element that appears on a label or package, from a barcode to a symbol. When it comes to pharmaceutical products and medical devices, the accuracy of that content is paramount. At the same time, life sciences companies are facing mounting pressure to slash turnaround times.
In an exceptionally demanding market, life sciences companies need the right tools for the job.
The companies at the forefront of the market are using advanced technologies to maximise productivity and reduce error. Automation can populate content more quickly and reliably than a human copy-paster, and process integration enables seamless information flow, all the way from product development to market.
Digital process for success
Traditional methods of content and artwork management in life sciences are falling short. Many companies still use highly manual processes, working on information in Word or Excel systems on local machines with no central system. This leads to lots of steps and handovers, removing transparency, limiting control, and opening the door to copy-paste errors.
Effective, centralised systems are hugely underrepresented in the industry.
"In a recent internal survey, only 8% of companies had a rock-solid system, and a large percentage were totally manual," says Roman Stepchuk, commercial product manager at packaging and label management expert Esko.
Putting a system in place can transform the content and artwork management process, Stepchuk explains: "When you have a system, you can start looking at process optimisation. You can ensure consistency and reduce your risk to a great extent."
One huge benefit of having a system is traceability. "There's a record of authentication," says David Smith, Esko technical product manager. "It enables us to do an impact analysis – for example, we can do a search and see where a certain statement is used." This is invaluable in the case of errors or audits.
Today, these capabilities are becoming increasingly important across the whole supply chain. As regulatory demands increase and tolerance for error decreases, effective content management will be a cornerstone of future success for life science businesses.
"A very large proportion of the industry expects even more focus on regulatory content in 2022, and this is a global issue," says Stepchuk.
Content champion: Introducing Esko WebCenter
Optimising the creative and artwork process by enabling multiple stakeholders to work together and reducing manual steps, WebCenter is Esko's champion collaboration and project management platform.
Traditionally, WebCenter focused on artwork management. In the last six years, it has developed a sophisticated content management module.
"It started as a way for people to collaborate and work on the same set of files," says Stepchuk. "Then we built in the ability to do workflows, and it grew from there."
"The content management module came about because there were a lot of opportunities to synchronise different statements," says Smith. By managing all this content on a centralised platform, WebCenter enables the reuse of information, which is key to process optimisation and reducing risk.
WebCenter's robust content management capability is particularly valuable in an industry as regulated as life sciences. It means that approved information is stored and shared with all stakeholders.
"It's really designed to be a source of truth for any type of content," says Stepchuk.
Automation is fundamental to the power of WebCenter. "Removing the human aspect reduces error and risk and also speeds up your process," says Smith.
Crucially, automation enables the seamless integration of the tool into the supply chain: information can be automatically flowed into downstream components including artwork, leaflet files, and brochures.
"Tools like WebCenter are used within a very complex supply chain that drives the lifecycle of the product, from development down to the market," says Smith.
WebCenter customers have benefitted from huge efficiency gains, from getting things done to locating errors: "Cutting your time in half is not unusual," says Stepchuk.
By moving from manual methods to WebCenter, one multinational pharmaceutical customer saved on printing costs, boosted efficiency, reduced mistakes, and cut down review and approval cycles – ultimately reducing their lead time from 14 weeks to 14 days.
The Esko difference
Esko is a leader in labelling and packaging management for life sciences. Esko WebCenter is a powerful and user-friendly online workflow tool that manages the process of label and artwork creation from specification to approval and distribution. It helps with controlling the quality and accuracy of each label and packaging asset in an integrated workflow platform that can be validated for regulatory compliance.
"We're ahead of our competition in that we can handle complex content scenarios," says Stepchuk.
WebCenter continues to move with the demands of the market, and its development is ongoing.
"We've recently ventured into structured content," says Stepchuk. "We are no longer focused only on packaging but regulatory submissions, including instructions for use. This means moving beyond individual content elements like a claim statement and getting into blocks of text."
These capabilities, from the creation of artwork from the flow of information, will continue to be supported by advanced technology, Stepchuk explains: "We have the ability to not just automate but automate in an efficient, robust and dynamic way."
Integrations and APIs work with WebCenter to establish a connection between the tool and other key applications to improve and automate processes within the digital ecosystem.
Esko implementation procedures and validation package meet the utmost standards within highly regulated and validated environments and are fully supported by our Quality Management System – helping you efficiently maintain compliance with both internal policies and government regulations.
The end result is a workflow management system that enables you to adhere and adapt to US FDA, EU EMA, and other government regulations regarding audits, system validations, audit trails, electronic signatures, and documentation.
Esko also offers a validation package of templates, modeled after the GAMP 5 (Good Automated Manufacturing Practice) Guide for Validation of Automated Systems to yield properly documented evidence and traceability to demonstrate that WebCenter has been validated and is fit for its intended use.
To find out more, download the whitepaper below.