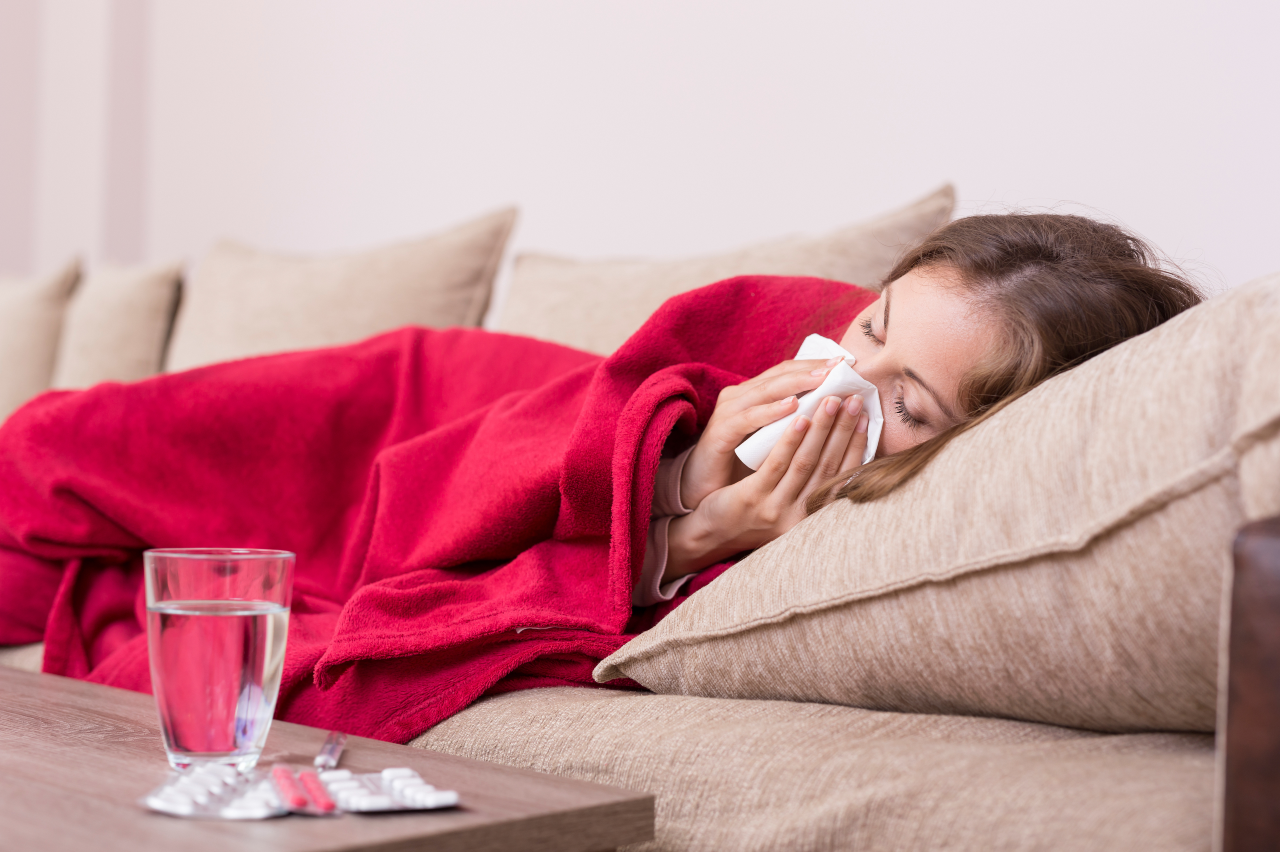 As a leader in the development and supply of over-the-counter medicines and dietary supplements, Catalent Consumer Health keeps a close watch on the global market to identify key trends, innovation opportunities, and performance across categories. Here, the company examines how the pandemic has impacted innovation in the OTC cough and cold industry, and what this means for the market.
The common cold continues to affect millions of people a year, with most adults experiencing an average of two to three colds every 12 months according to the CDC. When symptoms like a cough, sore throat, and nasal congestion set in, consumers reach for over-the-counter (OTC) remedies like chest rubs and inhalants, lozenges, decongestants, and cough syrups, with many consumers maintaining a good stock of these products throughout the cold weather season.
Due to the continuously high need for these remedies, OTC product launches in the upper respiratory (cough and cold and allergy) category have been strong, particularly in Europe. But last year told a different story. With most of the world isolating at home to prevent the spread of Covid-19, plus wearing face masks and keeping distance in public spaces, the rate of common cold infections fell, and so did product innovation.
The below graph shows the number of new OTC upper respiratory product launches between January 2013 and September 2021 based on data from the Nicholas Hall New Product Tracker. Innovation has been strongest in Europe thanks to a steep increase between 2013 and 2016. But the data suggests that Covid-19 negatively impacted innovation activities, with product launches falling between 2020 and 2021 across all regions, although data for the last three months of 2021 is not included. Product innovation was most depressed in Europe, where it dropped by 74% between 2019 and 2021.

The extent to which this is an isolated event or part of a longer-term trend should be questioned. For example, a downward trend in innovation can be seen in Europe prior to the pandemic's outbreak. Meanwhile, the number of product launches in North America has fluctuated across the study period, with 2020 figures actually higher than the previous year by 53%.
The company that has released the highest number of OTC cough and cold products since 2013 was GSK, followed closely by P&G and Sanofi. Also in the top ten are J&J, Reckitt, Bayer, Stada, Ricola, Mondelez, and Novartis. According to the tracker, the most innovative brand names are Vicks, Ricola, Halls, Strepsils, and Theraflu.
Across all regions, the top five most frequently used formats for OTC cough and cold product launches were syrups, nasal sprays, lozenges, suspensions, and tablets. The data indicates some interesting trends in format choice. For example, a growing number of film-coated tablets were launched, increasing from three in 2013 to 17 in 2020. Meanwhile, the development of liquid suspension products appears to be decreasing over time.
There are also significant differences between regions. Lozenges are the dominant format for product innovation in Europe and Asia-Pacific, accounting for 21% and 17% of the regions' product launches respectively. In North America, however, lozenges account for only 9% of product launches. Instead, the region is more focused on liquid syrups, which make up 21% of releases.
Vitamins, minerals and supplements
Vitamins, minerals and supplements (VMS) is another product category that consumers turn to in the fight against coughs and colds. Across the study period, most new VMS products were launched in Europe (34%) and Asia-Pacific (31%), the latter region showing a steady increase in numbers until 2018. 26% were launched in North America and 8% in Latin America. The most innovative players in this market include GSK, Sanofi, Bayer, Health & Happiness, Nestle, Blackmores, PharmaCare, The Bountiful Company, P&G, and Unilever.
As shown in the graph below, dips in innovation were seen in 2019, with a rise in 2020. All regions showed declines between 2020 and 2021. Although, these were less severe than the decreases in innovation activity for OTC cough and cold products.

As the consumer health industry emerges from a slump in innovation, an opportunity for brands to re-establish themselves as key innovators in the marketplace has arrived. Both the OTC and VMS markets are extremely competitive, so creativity and speed of innovative new releases will also be crucial.
Catalent is a global leader in the development and supply of innovative consumer health products. The company's 85 years of experience and specific expertise in softgel, fast-dissolve, and oral solid dose formulation development makes Catalent a vital partner to consumer health companies around the world.
To find out more about trends in the consumer healthcare landscape and how a partnership with Catalent can increase your brand's competitive advantage, download the whitepaper below.