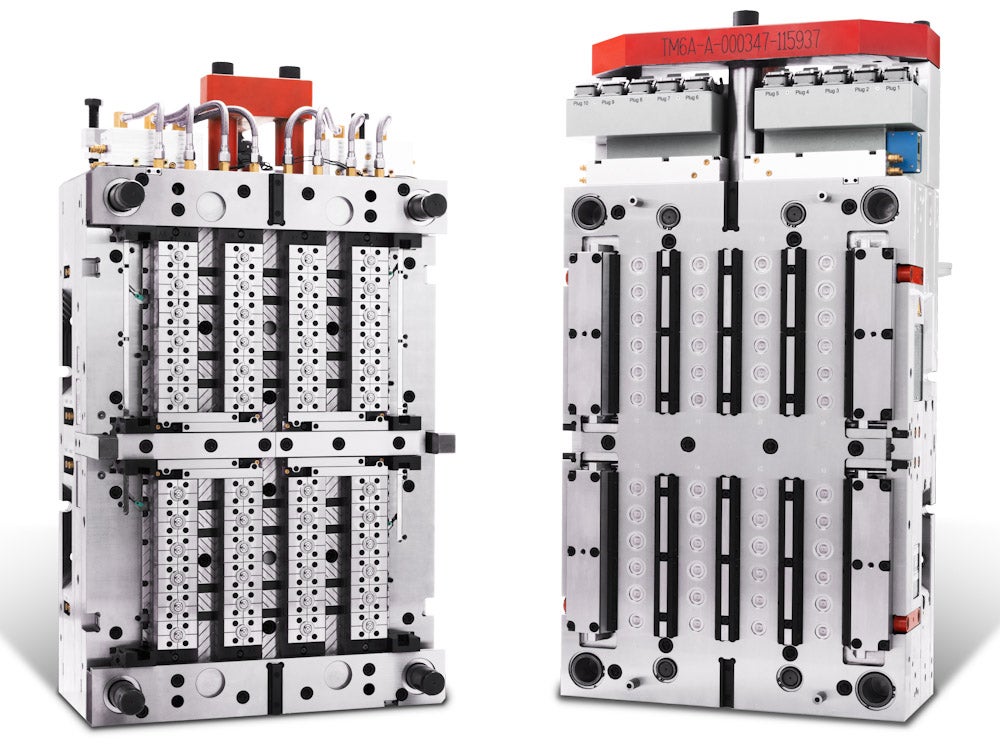 Surging demand for biologics and biosimilars, coupled with patients' growing preference for the convenience of at-home treatment, has set pharma companies in a race to bring new combination products to market. Any avenue for faster, more efficient manufacturing is invaluable, from drug development to the assembly process – and even in tooling.
Many conventional manufacturers turn to sub-contractors for tooling. Whilst outsourcing may be more economical at the outset, it entails communication and quality control challenges likely to cause ballooning timelines and budgets alike. This is compounded by an expertise gap in the case of autoinjectors, which require immaculate precision and the moulding for which most tooling vendors have limited experience.
For an end-to-end solutions provider such as SHL Medical, however, having internal control over tooling and moulding yields exceptional flexibility, speed, and product quality.
The Swiss-headquartered company has supported the launch of over 50 combination products, delivering a range of drugs with varying formulations to patients globally. And, as Senior Director of Tooling Ingo Herrmann explains, the integration of tooling into SHL Medical's comprehensive in-house manufacturing capabilities has been central to this success.
"In-house tooling capabilities offer a great deal of advantages," Herrmann says. "On the timeline side, eliminating the need for outsourcing to facilities that may be on the other side of the world significantly streamlines production. Similarly, better control and oversight of the materials and processes give us faster response times during development."
Then there are the entwined quality and cost benefits.
By designing and manufacturing its own tools and injection moulds, SHL Medical ensures high performance and precision standards. Critically, this helps to avoid the potential loss of quality control that comes with purchasing third-party tooling.
"Our first priority is quality," Herrmann says, citing the company's investment in best-in-class machining technologies as an example. "Having better injection moulds ends up being more cost-effective over the life of a project. Case in point, it's the high-quality tooling that keeps our 24/7 continuous manufacturing schedule going."
Considering tooling earlier
SHL Medical has implemented a design for the manufacturing process that sees every new product reviewed by internal parties, including tooling teams. As a result, tooling is considered much earlier in the device development process.
"Close collaboration and regular discussions with the product development teams allow us to optimise our products and processes," Herrmann says. "We review each product carefully and give suggestions on modifying parts to make our injection moulds less complex, more reliable, cost-effective, and better performing."
Considering tooling earlier in the product design and development also means most components can be manufactured sooner than otherwise possible, therefore reducing lead times. Furthermore, it makes manufacturing smoother down the road as potential problems have been resolved in advance.
"Because of the nature of some device features, once you reach a certain stage of product development, you can no longer make major changes," Herrmann says. "That's why we're involved from the very beginning."
Going modular for shorter lead times
The benefits of in-house tooling are also highlighted by SHL Medical's innovative modular insert strategy, which expedites the delivery of high-performance plastic injection moulds.
"By using modular inserts, everything's easily scalable and there's no time-consuming new design work to be done. We can quickly scale up from a four-cavity pilot tool all the way to a 48-cavity commercial production tool if necessary – we just need a new frame and it's just about ready to go."
"We develop every injection mould based on the maximum number of cavities needed by the customer's device project," Herrmann adds. "The big benefit here comes from the fact that the inserts for these cavities remain the same regardless of how many cavities we need."
Also key to meeting the fluctuating demands of its pharma partners is SHL Medical's state-of-the-art moulding machines, which have high tonnage capacities (up to 420 tonnes) and a wide range of advanced systems for testing and assembling different autoinjector components.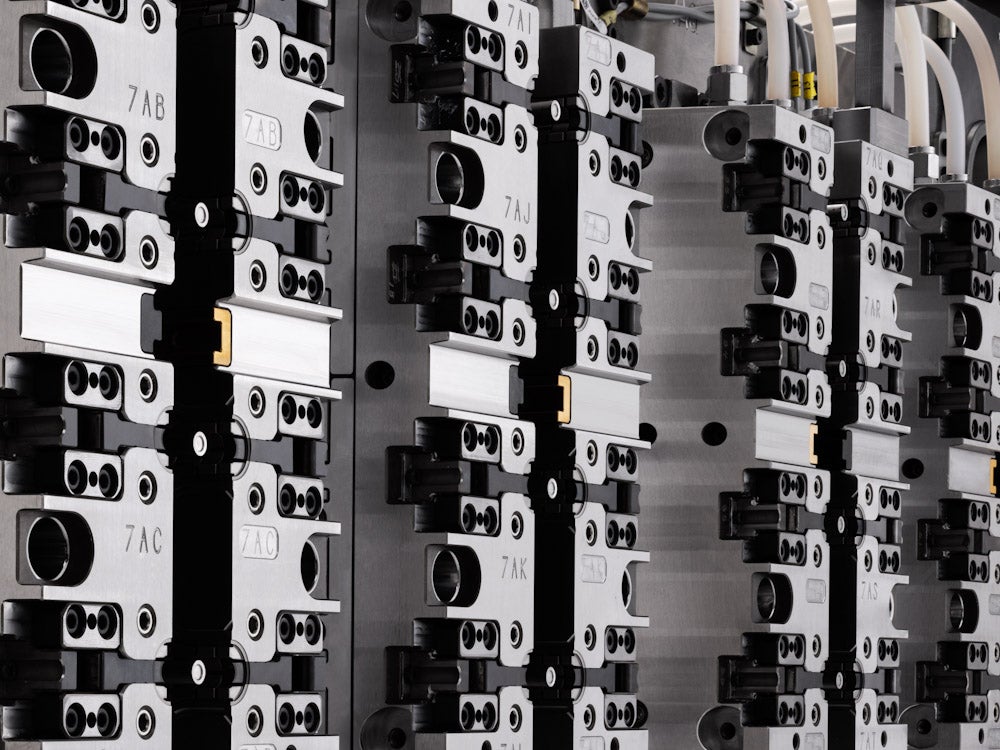 Increasing sustainability in autoinjector production
The impact of the Covid-19 pandemic on global supply chains has sent some manufacturers on a desperate search for ways to avoid such disruptions in the future, such as through nearshoring. However, even at the height of the pandemic-induced bottlenecks, SHL Medical's vertically integrated manufacturing facilities meant its autoinjector production – which includes tooling operations – continued on schedule.
Herrmann also notes the benefits that vertical integration offers a manufacturer like SHL Medical in terms of sustainability. The approach reduces the carbon footprint of freight transportation, for example, as far fewer regular deliveries of components are required. Furthermore, SHL Medical is leveraging its in-house tooling to address material waste.
"We have dramatically reduced our plastic waste from manufacturing," Herrmann says. "Over the past five years, we have been incorporating various methods to minimise waste. Most notably, our latest generation of injection moulds are based on hot runner injection moulding systems, which do not create additional plastic waste during the injection moulding process."
Further efficiencies in the pipeline
With a range of new combination products in development, adopting in-house tooling as part of a vertically integrated approach is clearly working for SHL Medical.
But despite the tooling division already operating at higher efficiency, Herrmann is not done yet. The team's next big target? Making the best possible use of the real estate inside moulding machines.
"We're working to optimise moulding efficiency," he explains. "For each new mould, we want to increase its cavities to the highest number possible given the machine's injection capacity and size.
"In this industry, there's always room for improvement. Always," Hermann adds.
To learn more about SHL Medical's autoinjectors, download the document below.