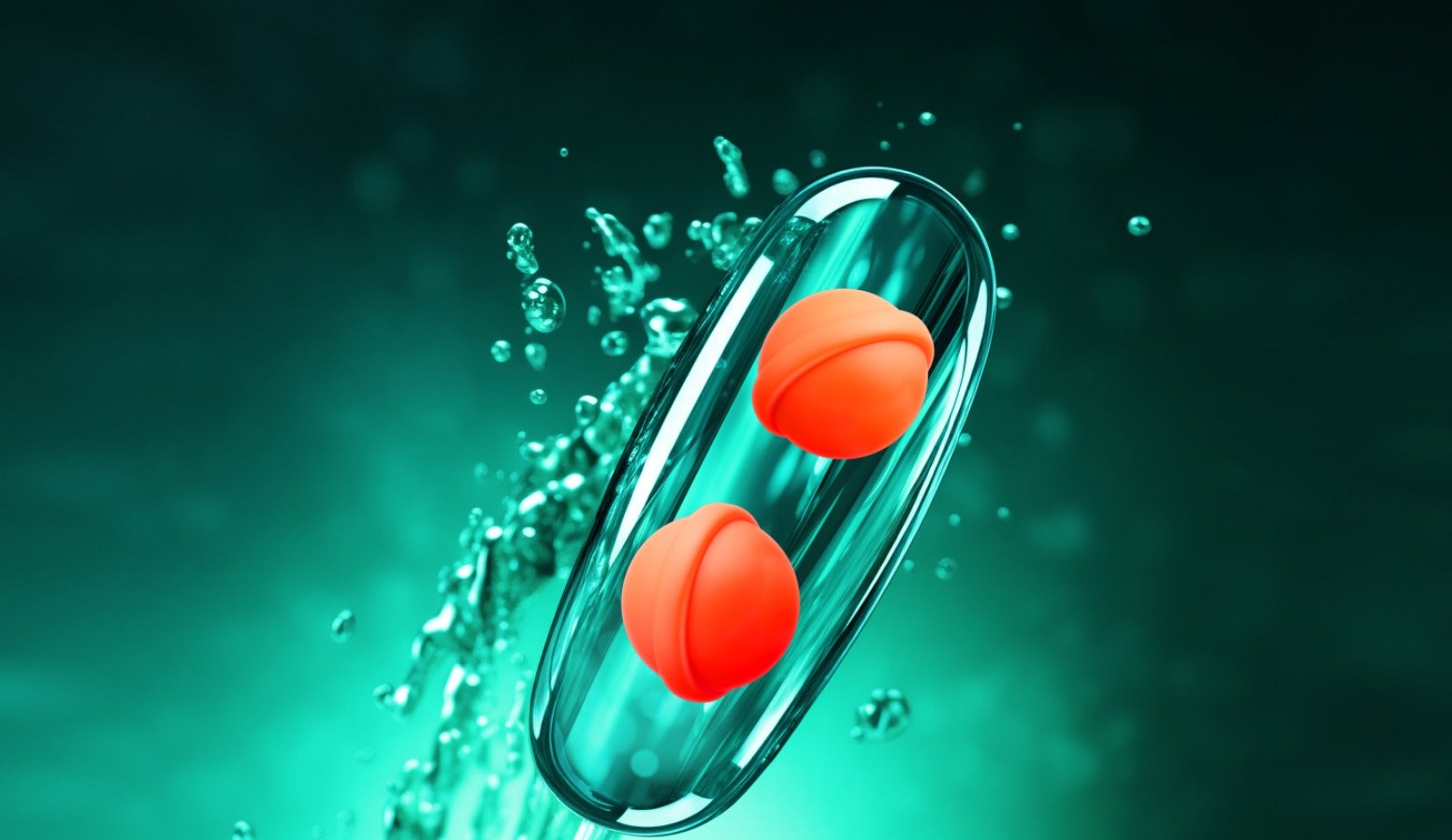 Plastic pollution is a global concern. Governments, corporates and consumers are focused on reducing plastic usage and recycling is a priority. This scenario poses challenges for the pharmaceutical industry. Plastic pieces, such as blister packs, serve a purpose closely related to a product's safety and quality – and most of these pieces are designed for single use. Also, these plastic packages are typically treated as hazardous waste, limiting the ability to recycle and reuse.
In response, pharmaceutical manufacturers have taken measures to reduce their plastic use in external packaging, exploring new designs through resizing and introducing new more climate-friendly materials like cardboard trays for vaccines. These solutions offer valuable opportunities to environmental care. But they only offer incremental change.
Soft gelatin capsule innovator Procaps is going a step further.
Disruptive technology for outsize climate impact
Unigel® is a patented delivery technology by Procaps Group. It is designed to combine multiple API formulations into one soft gelatin capsule, with different release modes, bioavailability enhancement and superior adherence to different therapies.
The technology provides different configurations for fixed-dose combinations, like a softgel within a softgel, one or two tablets within a softgel, granules within a softgel or any combination of these. This helps to address the long-standing challenges of multi-active formulations, offering new possibilities for prescription, over-the-counter (OTC) and nutraceutical products.
Apart from the patient benefits, the fixed dose combination in the softgel also unleashes dramatic environmental benefits. Unigel® makes it possible to create a single product by using different pharmaceutical forms and combining compounds with low compatibility. Unigel® eliminates the requirement for more than one package in treatments with different compounds – with an exponential impact on reducing plastic waste.
Procaps studies show that by consuming Unigel® products, patients avoided the production and disposal of 27.5 million blister packs in 2022. This calculation was achieved with comparative analysis using the consumption of compounds in separate dosages. Last year, Procaps developed and launched three products in Unigel® technology for cardio health and asthma treatment in Latin America under brands Fenovas, Lipomega, and Renestex, manufacturing and distributing more than 270 million dosages during that year.
Besides plastic demand reduction, Unigel® also deploys different environmental benefits across the supply chain. Since Unigel® can merge multiple compounds in a single product, it reduces the demand for other packaging materials, such as cardboard, paper, aluminum foil. In addition, Unigel® products request less space than separated dosages, contributing to delivering treatments with less GHG emissions and fuel and energy consumption. Unigel® technology contributes to diminishing the amount of hazardous waste resulting from health treatments as well.
Patients under treatments for chronical diseases, such as cardiovascular, usually follow daily dosages of different compounds. They find in Unigel® an opportunity to reduce their number of intakes per day and the concomitant waste generated by their treatments. For those people conscious of preventive medicine, Unigel® offers an alternative to take care of them and take care of the planet at the same time, by preventing waste contamination. Treatments with a single intake, where the package usually represents more than 90% of the product weight, can find in Unigel® an opportunity to deliver more compounds and set a differential attribute through sustainability while at the same time simplifying treatments and offering patients better adherence to different treatments.
All these efficiencies are reflected in their cost. Producers can sell Unigel® products using more competitive prices compared to independent compounds.
"We are committed to innovation for a healthier world and are inspired to generate unique experiences for patients and consumers. Through Unigel® we are contributing to having healthier patients by simplifying treatments, allowing them to achieve adherence to better treatments, and at the same time a healthier planet," says Gonzalo Nieto, head of Innovation and ESG at Procaps.