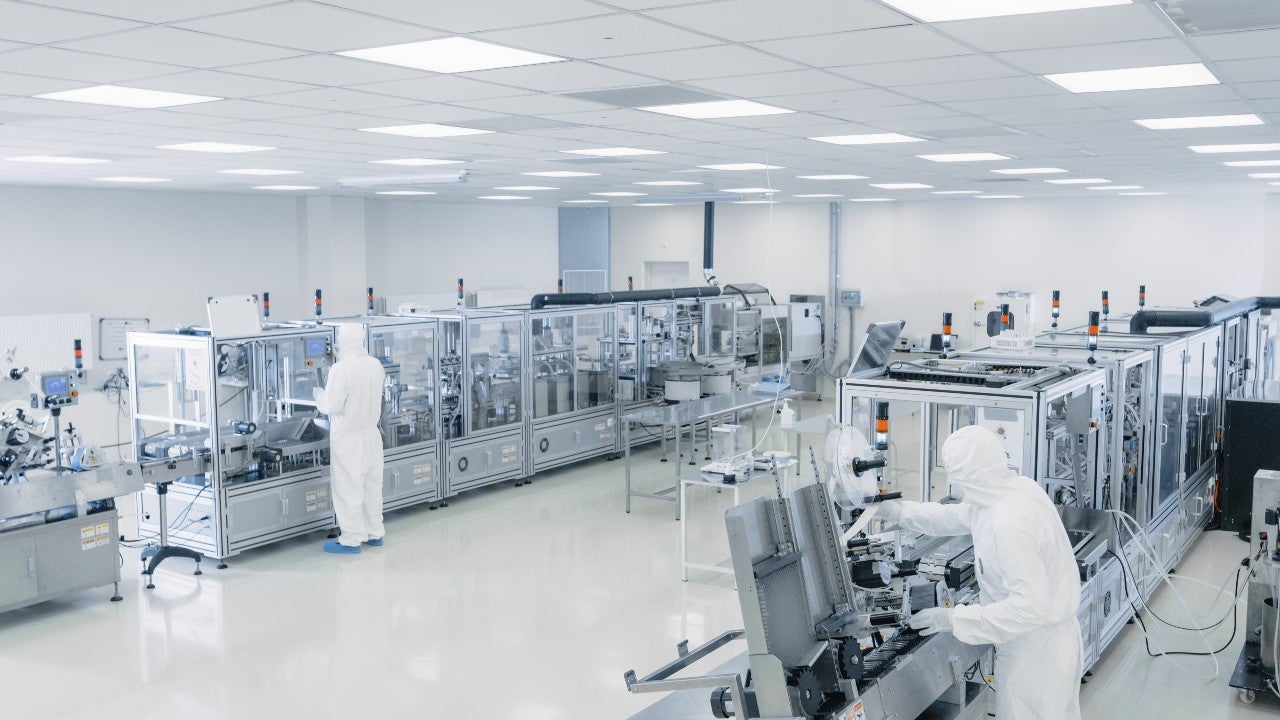 As innovative, novel biologics transform the biopharmaceutical market, improved processes and technological developments are likewise changing the future of manufacturing. Demand for targeted therapies is rising, yet more efficient manufacturing processes are needed to support their delivery. The implementation of concepts such as process intensification and Industry 4.0 could play an important role in achieving this. Drawing on expert insights from Cytiva, Pharmaceutical Technology examines the market's key trends to evaluate how bioprocessing is set to evolve.
The biopharma market is becoming increasingly competitive, and we can look to the rapid adoption of biosimilars as a key reason why. By nature of their lower clinical and R&D costs, biosimilar manufacturers are providing lower-cost alternatives to many of the industry's highest-revenue monoclonal antibody drugs, and the figures speak for themselves as to the damage their ongoing popularity will do to the biologics market. Data from Bernstein Research for the filgrastim category shows how biosimilar versions of Amgen's Neupogen achieved a market share of more than 70% in mid-2020, just five years after the first product's launch. The possibility of biosimilars for large and quick market uptakes has been keenly demonstrated in Europe, although adoption has been much slower in the US despite enormous potential. However, with hundreds of biosimilar projects spread over a much smaller number of molecules, direct competition in the biosimilar market is also high.
The ground-breaking development of cancer immunotherapies such as Keytruda is also shaking up the biopharmaceutical industry. Their rise in the last decade has led to the availability of a range of immunotherapies that will improve the prognoses of many cancers, with still higher volumes in trials. Unfortunately, the inherent complexity of immunotherapies means they will come at a high cost to healthcare systems, thus limiting the extent to which they will be an affordable option for large populations.
Molecular innovation, including the rise in antibody-drug conjugates (ADCs), bi-specific antibodies, and gene and CAR T-cell therapies, represent further developments in the biopharma market. Cell and gene therapies, which have been seen as the future of biopharma for many years, are now showing the potential to treat many rare and complex diseases. However, they come with the challenge of more complex and 'personalised' supply chains. In fact, to a lesser but still significant extent, this will be true on an industry-wide level. Biopharmaceuticals are increasingly targeting smaller patient populations with higher-value, targeted therapies. The result will see many newly commercialised drugs over the next few years being manufactured in lower volumes.
How will manufacturing change?
The launch of these innovative and novel biopharmaceuticals, and the transformative potential they have, brings great excitement to the industry. However, there is also a substantial degree of uncertainty as to what challenges must be overcome in order to actually deliver these therapies to patients. In a rapidly changing environment, configuring manufacturing capacity is a key concern. The change to more low-volume manufacturing must be factored into capacity planning. Meanwhile, the increased amount of competition between companies due to the industry's intense focus on areas such as biosimilars and immune-oncology will also make capacity planning difficult, as it will be hard to know how many or which competitors will be there by the time you go to market. The move to manufacturing in more emerging markets will raise further capacity questions relating to the type and amount of capacity that should be built in these markets.
Even when all the above has been planned for, the complex, costly, and high-risk nature of biopharmaceutical manufacturing means that capital risks around building manufacturing infrastructure will always be a challenge. The fixed costs that keep a facility up and running account for the majority of a product's cost of goods. Therefore, the most resourceful way to manufacture economically and mitigate risks is by driving maximum productivity from smaller footprints through process intensification. Over the last decade, the rise of certain technological trends have made this approach a reality. Major increases in the efficiency of cell culture, for example, has allowed smaller bioreactors to be used. As new chromatography resins are adopted, purification processes have also been reduced. Better equipment design and the adoption of single-use technologies are reducing the time taken for cleaning, maintenance, and changeovers. Continuous bioprocessing could also enable more intense, efficient production, and is expected to be implemented more and more over the next decade.
It is impossible to discuss the future of bioprocessing without mentioning the concept of Industry 4.0. Adoption may be slow, but connected cyber-physical systems have the potential to transform bioprocessing, driving productivity to never-before-seen highs. As the industry evolves towards more niche drugs for smaller patient populations, Industry 4.0 tools will help solve the challenges of low-volume manufacturing by increasing operational efficiency. With this paradigm, software systems that leverage open platform communications will liberate data, paving the way for productivity gains through predictive maintenance and more holistic views of plant and process performance.
For more articles from Cytiva click HERE