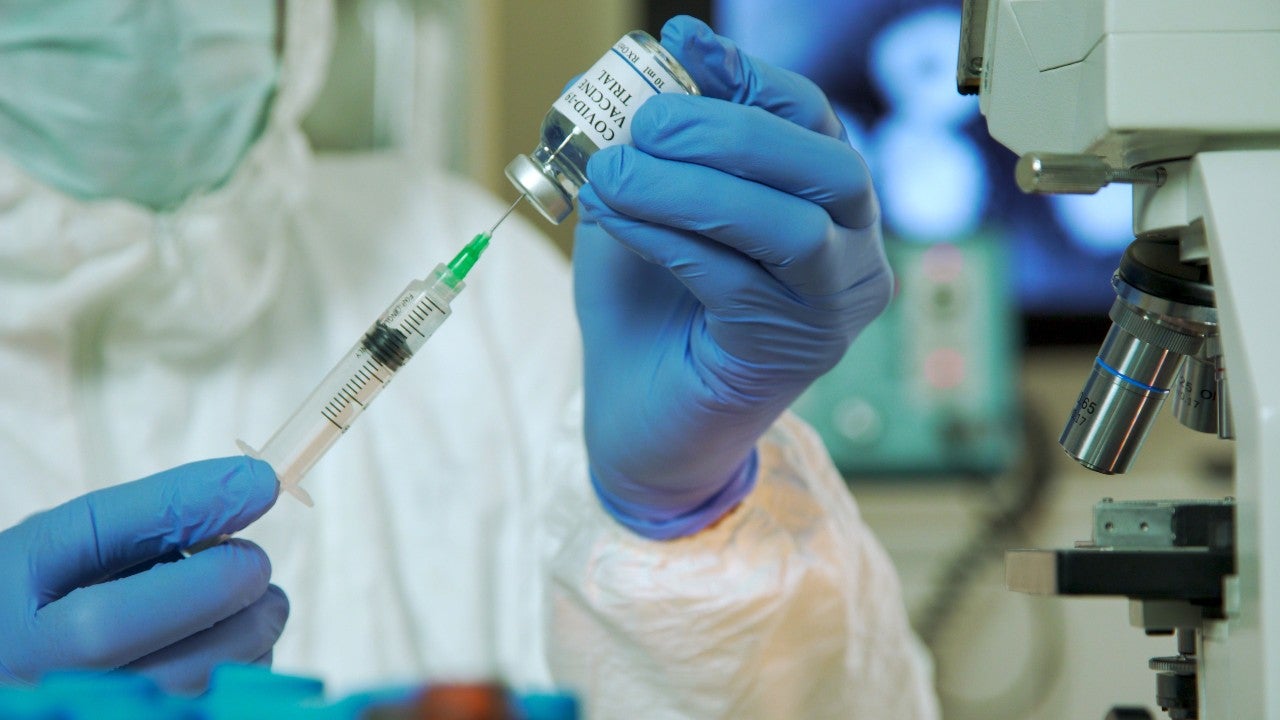 As vaccines continue to gain prominence within the pharmaceutical industry, especially in light of the COVID-19 pandemic, more and more pharmaceutical companies are turning to specialised contract development and manufacturing organisations (CDMOs) for outsourced services.
Vaccine development has not always been at the forefront of development efforts due to manufacturing complexity and expense, as well as slim profit margins. However, market reports have forecasted a growth in compound annual rate of the vaccine industry of 6.5% from 2019 to 2027.
Delving deeper into the potential of the vaccine sector, as well as current and future market trends and drivers, Pharmaceutical Technology spoke with Henrik Birk, executive vice-president and COO of Bavarian Nordic.
What have been the chief market transformations in vaccine development?
Despite vaccines being a major part of public health for decades, the sector has always been viewed as a small and unfavoured part of the pharma market. Traditionally, vaccines have offered higher profit margins than generic pharmaceuticals, but in terms of revenues, they have not been able to compete with branded drugs. As vaccines are complex and expensive to manufacture, their relative unprofitability has meant that most pharma companies have paid little attention to them as a source of revenue.
With ageing technology, low investment and low yields, vaccines were mostly overlooked by the industry, seen as a mature product range with little potential. This view changed from the mid-90s onwards, when the vaccines market underwent significant growth. Several factors, like improvements in vaccine technology and increased government investment, have driven the transformation of vaccines into a crucial and prestigious sector of the global pharmaceutical market.
The shift from pharma towards biologics also changed the manufacturing requirements due to the nature of the products. Biologics are fragile products that can´t withstand heat and have short time stability. Lyophilization became a very important process in vaccine manufacturing to improve product stability.
Overall, equipment must be advanced, easy-to-use, efficient, and be applicable from development through to scale-up levels. The increased demand for biologics requires smaller batch sizes and the need for greater flexibility in manufacturing solutions, requiring frequent changeover of lines and equipment, hence, the shift from large manufacturing areas to small flexible footprint.
As a result of the shift towards biologics, there is also a growing trend towards the use of single-use and disposable technology, which is also true for the vaccine industry. The drivers are not only cost reduction and improved manufacturing efficiencies, but also the ability to handle potent substances and produce smaller batch sizes.
What do these market transformations mean for CDMOs?
With the rise of biologics, we have seen a need for more specialised CDMOs. Until 15 years ago, contract manufacturing was mainly done for capacity reasons and seasonal manufacturing. Now, the industry is looking for a solid and reliable partner that can help them from development through to commercial supply. We describe this as a shift from tactical outsourcing to strategic outsourcing.
Over the past few decades, we have also seen an increase in start-ups and smaller biotech companies working in the vaccine sector. Many of these companies are 'virtual companies' as they do not have the funding to afford in-house capabilities and, therefore, use CDMOs services as an alternative. Hence, specialised CDMOs are employed by small, agile companies that may not have the resources and choose to avoid capital investment, whereas larger companies use specialised CDMOs to improve cost models and gain access to specific technologies.
There is also clearly a trend in the shift towards cell-based methods for virus production and vaccine manufacturing, driven by the fact that cell-based methods have some clear advantages over egg-based production techniques.
What do you believe are the biggest opportunities in the CDMO sector for Bavarian Nordic?
I believe the main opportunity in the vaccine industry is building strategic outsourcing partnerships with partners that have the knowledge and technology to help them bring their vaccines to market. Bringing a vaccine or biotech product to market is a very complex, expensive, and time-consuming challenge, with every activity in the chain comprising specific complexities and specifications. As innovators and developers of live virus vaccines, we are fully aware of the challenges and risks of getting a product to market under the strictest of regulations.
From a technology perspective, there is for instance currently a huge demand for lyophilization services on the market, a trend that will remain over the coming decade. The same is true for facilities qualified to work with biosafety levels (BSL1 and BSL2), needed to work with live vaccines.
What do you foresee as being the main market drivers in the biotech CDMO space over the coming years and why?
We believe there is an important role for specialised CDMO services in the vaccine industry. CDMOs specialised in handling vaccine development and manufacturing processes will run ahead as they will be able to offer the required know-how and expertise combined with the required equipment and processes.
The vaccine industry has become a specialty platform in the pharma industry and, as such, requires specialty partners for the strategic outsourcing of their vaccines. These specialty partners should be able to offer services and technologies tied to the specific needs for vaccines, such as lyophilization, BSL2 classified environment, disposable and single-use technologies, as well as adequate upstream and downstream processes, analytical and quality control labs.
Although the vaccine CDMO market is a very small market, compared to the total vaccine market, it will grow at a strong rate as there is a significant potential for growth, which is also linked to the large pipeline of vaccine products. We believe that vaccine companies will seek to collaborate with specialized vaccine CDMOs to get benefits such as lowering capital investment, gaining access to specific technologies, and maintaining capacity flexibility.