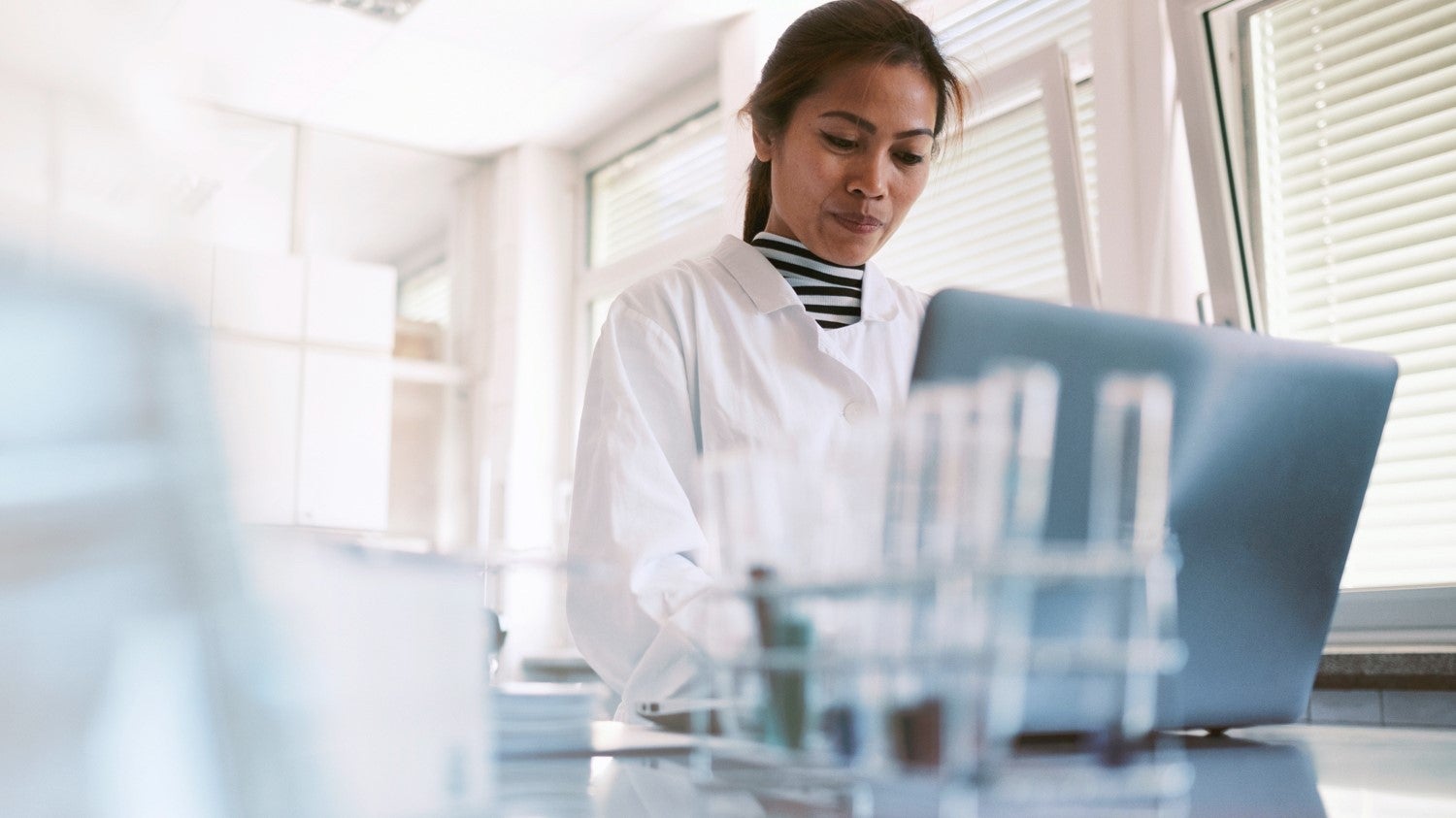 Here, Elsevier's commercial manager Philip Dunlop talks to Pharmaceutical Technology about the challenges of compliance in clinical research, how COVID-19 is disrupting the sector and how Veridata EDC can help businesses manage compliance.
Q: Why is compliance so important to clinical research?

The simple answer is patient safety, with regulations in place to ensure that everyone participating in a clinical trial conducts themselves ethically and safely. It is also vitally important to learn from past mistakes, particularly in instances where clinical trials were not as safe as they should have been, or where patients were endangered in accidents or by trial organisers acting in financial self-interest.
Even though regulations add significant overheads to a clinical research programme, they do help make it very clear where a failure has occurred and what needs to be done so it never happens again. Veridata EDC has been designed to keep those key safety aspects while reducing time spent on data entry, analysis and compliance.
Q: What makes data compliance such a challenge in clinical research?
Whenever I think about compliance, I'm always reminded of GDPR. The world was shocked by how much extra work was required but in clinical trials, researchers have needed to meet many aspects of GDPR's high level of scrutiny for many years. Compliance is a difficult thing to get right because regulations are so often set to a very high standard. One of the major reasons for this, in clinical research, is that a study needs to be repeatable.
Q: What compliance hurdles do clinical research companies tend to face?
There are regulations around how data is stored, so obviously that has to be secure. There must also be checks and balances on the person who is entering the data, to determine if they are who they say they are, and that their account hasn't been compromised. And then there's the audit trail. If data has ever changed in the system, we know who has changed it, when they changed it and why they changed it. Veridata EDC makes all that easier.
Q: How can Veridata EDC help clinical research projects with their compliance?
Veridata EDC helps businesses meet their compliance requirements in several ways. Firstly, the software has been assessed by NHS Data Security and Protection (DSP), meaning that it is held to a very high standard. It is also ISO 27001-certified, which is the international standard on how to manage information security. It is also compliant with GCP, FDA CFR 21 Part 11, HIPAA and GDPR.
The software is also intuitive, in that it makes running clinical trials, studies and registries easier to manage, and in turn there are fewer opportunities for human error. Its API-programmable design allows interoperability with existing systems and it's designed with our MACRO system in mind, which has been in operation for more than twenty years. We have taken our experiences over twenty years and updated them for the modern software application, making collecting clinical trials data simpler and more accessible.
Q: How has COVID-19 changed things from a compliance perspective?
COVID-19 has changed the way clinical trials are conducted in that some of the rules seem to have been relaxed or adapted. In the past, some participants would finish a clinical trial and not receive another call for a decade. But COVID-19 has changed this attitude, with patients now constantly monitored over much longer periods. We've also seen an acceleration of experimental treatments with shortened timescales within each phase of the study.
The pandemic has also driven collaboration between universities, hospitals and other clinical research institutions. Together, they've formed strong partnerships in joint quality research. Regulatory sign-off on new treatments has accelerated too, to cope with the need for a quick, effective and safe response to COVID-19 globally.
Q: What does the future hold for EDC software in terms of compliance?
At Elsevier, compliance is one of the main focuses of the Veridata EDC team. We continually adapt to the requirements of regulators to guarantee patient safety.
As the world of clinical trials changes due to COVID-19 – with patients visiting hospitals and clinics far less often (if at all) for non-critical care, for example – continuing clinical trials has been a challenge. However, with the use of technology, we've overcome many obstacles.
We continue to listen to our customers' problems and respond with easy to use and accessible solutions, that are both compliant and of high quality.