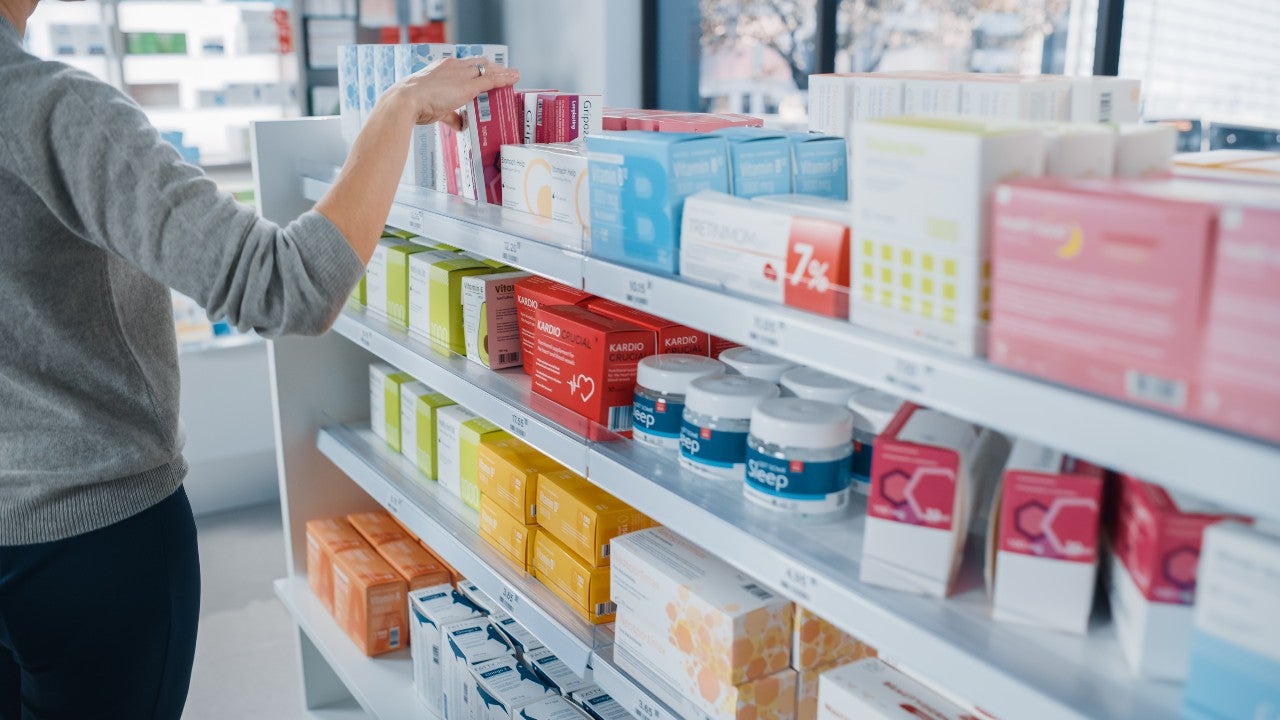 Content is more crucial in the life sciences industry than any other. The information which appears on labels, leaflets, and instructions for pharma products and medical devices has a direct impact on patient safety. It is therefore vital that manufacturers know what content appears where – and this is becoming more important than ever.
As the variety and complexity of life sciences products escalates and regulations become ever more stringent, being able to trace and control all content is key to eliminating risk.
Traditional tools are ill-adapted for oversight in content quality, leaving manufacturers with disparate systems which are high in risk and low in control. Today's life sciences manufacturers seek new tools which enable content to be tracked end-to-end, boosting efficiency, safety, and accuracy.
Working with eight of the 10 largest pharma companies in the world, label and artwork management solution specialist Esko has seen a recent explosion in the demand for greater visibility.
"The life sciences industry operates in an increasingly complex regulatory landscape, so visibility is a critical need," says Jackie Leslie, Esko life sciences category specialist.
The pace of change in this market isn't slowing down, so the right tools are essential. Today, technological advancements are unlocking new possibilities for visibility and traceability.
The importance of traceability
The content that comes with life science products is highly regulated.
"Since all content must go through regulatory submission, the accuracy of this content directly plays into the speed of approval, not to mention preventing recall and improving reputation," says David Smith, Esko technical product manager.
If a label or artwork changes, the manufacturer is required to trace that change from request to completion. It is vital to quickly access the impact of any change, where changes are being made and what content is affected.
It is critical that the right people can quickly see and track what changes are in progress at any time.
Visibility is key to managing changes and reducing risk, explains Simon Cavanagh, Esko pharma business development manager: "The capability to search and find content, or even to conduct impact analysis to immediately return where content is located, can only be achieved if you can see where the content is."
"Without this visibility," says Leslie, "mixing up versions or not having the information to make bundling/unbundling could lead to mistakes."
Better visibility also allows for content reuse. If content is tracked and audited, it only has to be approved and translated once, cutting out thousands of man hours.
Barriers to visibility
The traceability of the manufacturing process depends on the tools. Current methods tend to disperse content across multiple business systems and sources.
"It's hard to gain visibility and oversight into manual processes," says Leslie. "Traditionally, systems are not tightly integrated, making it very challenging to provide end-to-end visibility."
Many manufacturers still use programs like Word, without a central, integrated system. When activities span multiple systems and files, traceability is complex, and getting a holistic view is a difficult, manual process. This kind of system massively increases manufacturers' risk.
"It's hard to think of a less suitable database than Word," says Cavanagh. "Searching across documents, effective reuse of content and impact analysis are impossible. Disjointed systems and sources hinder traceability and prevent end-to-end labelling." This is compounded when third parties contribute using different systems.
These documents also use unstructured data, limiting the possibility of automating steps, relying on manual processes which are vulnerable to human error.
"The life sciences market has the added complexity of regulatory implementation dates," adds Leslie. "There could be multiple overlapping changes that have differing implementation dates. With the proliferation of regulatory changes, this challenge continues to grow."
Vision is power
The solution? "A single end-to-end system to manage all labelling and IFU (instructions for use) assets including graphics, symbols, claims, and regulatory content which creates a single source of truth and ensures that the right content is used every time, first time," says Cavanagh.
Advanced technologies are being used to improve visibility and traceability and using automation to remove risk.
Esko's online platform, WebCenter, has a structured content module built to manage the content lifecycle end-to-end. Content management is centralised, and simple real-time dashboards and reports provide instant visibility.
"It's a highly collaborative tool so that multiple stakeholders, whether internal or external, can participate in the process, all in a fully audited and traceable environment," says Leslie.
The platform was designed specifically to help regulatory and artwork teams manage the creation and change processes for labelling and artwork. Esko has leveraged its long history and experience of managing the creation and change processes as well as the input of industry stakeholders to design a product that is truly fit for purpose.
Using WebCenter, existing content from Word is converted into structured content and mapped. This unlocks the ability to perform automated document generation, enabling reusability, ensuring consistency and driving efficient change management.
In a market where accuracy is a matter of safety, and the pace of change is accelerating, visibility and traceability promise to become ever more important – and the right tools provide the key.
Watch the webinar to find out more.