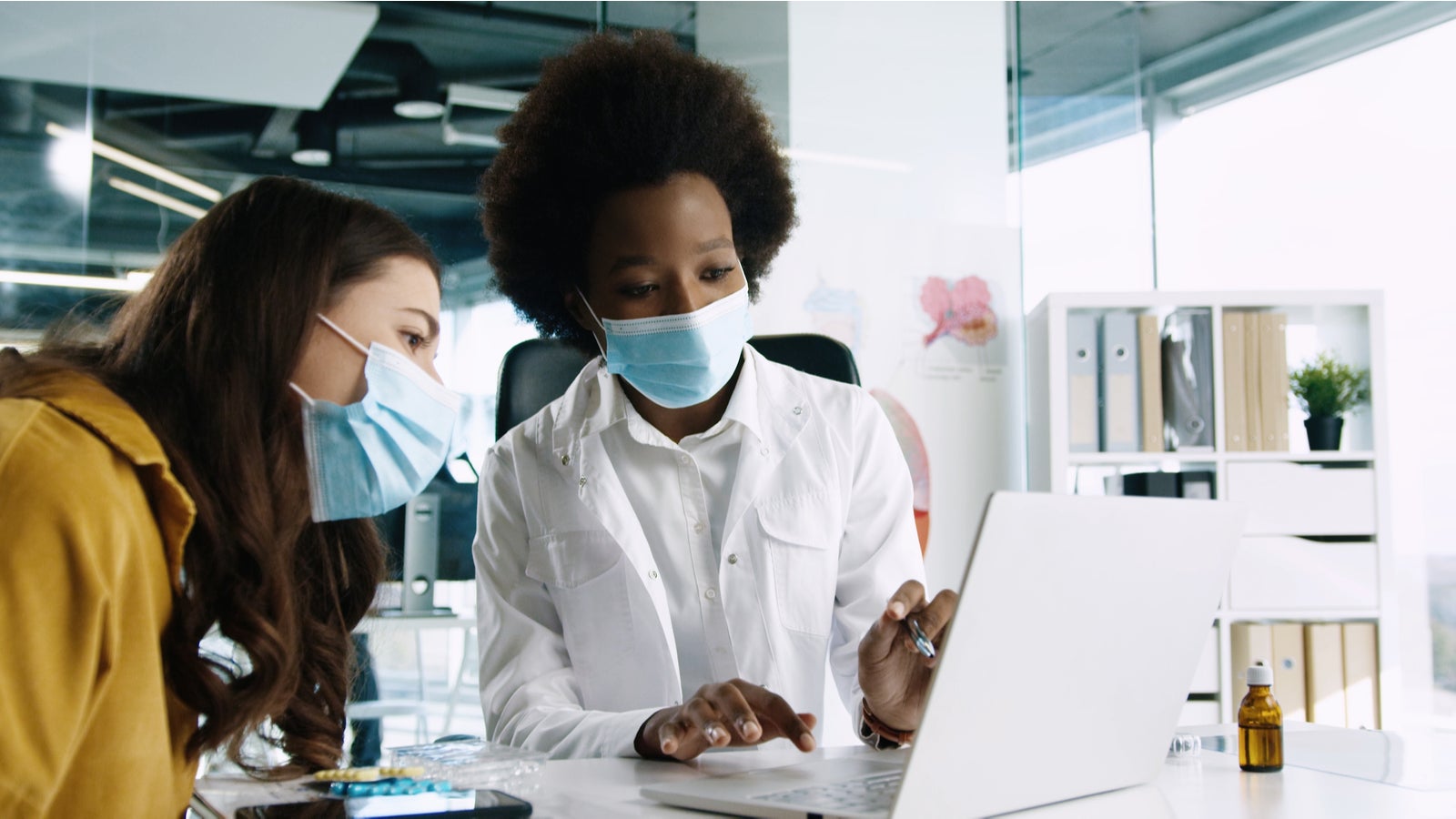 Every year, patients face potential interruptions in medication access when the benefit coverage year changes. This annual reverification (AR) period is a time when minimizing disruptions in therapy is important. As a manufacturer looking to deliver best-in-class patient support, here's what you need to know about the complex process of annual reverification.
AR is a critical opportunity to ensure ongoing access to important therapies
For manufacturer-sponsored patient support programs, your patient support partner is often ideally equipped to perform AR (if they aren't doing it already). It's a critical opportunity for them to confirm and secure continued access to your product for patients. AR helps to drive adherence, keeping patients on therapy and making sure that the transition from one plan year to the next is seamless.
The AR operation is complex, often requiring millions of touchpoints with payers and providers over just a few weeks. But for life-altering or life-saving products, avoiding a lapse in coverage can make all the difference.
Even the smallest plan change can have a big impact on patients
For some patients, coverage changes can mean a complete change of plan, going from not having insurance to having insurance, or moving from a commercial plan to being Medicare-eligible. There are also instances where patients have been getting free medication through a patient assistance program (PAP) and are moving to commercial coverage through an employer or the health insurance exchange. Patients need to know if their product will be covered, what the specific cost-share requirement is, and if there are any new prior authorization (PA) requirements.
Plan changes might also mean structural changes to benefits. Patients that are used to paying a certain copay could have a deductible or a co-insurance. Perhaps the medication needs prior authorization when it didn't before, and there's been a new utilization management restriction put in place that needs to be met prior to therapy continuation. The most qualified partners will investigate that as part of the benefit verification process, sharing the appropriate information back with the provider and giving them ample time to secure a PA in advance of the patient's first appointment in the new year.
AR is more than a moment in time
A common misconception is that AR takes place one month out of the year — January comes and everyone reverifies. The reality is that, for an industry leader like Lash Group, it's a year-long process. "Organizationally, we invest a lot in the planning stages of annual reverification to get us to a point that we can flawlessly execute," says Suzanne Iwanski, Vice President of Client Delivery at Lash Group, who oversees one of our largest programs. "As soon as one AR season ends, the planning work begins for the next. And we're continuously applying lessons learned in order to improve year over year."
The COVID-19 pandemic was a great example of that, as Lash Group was forced into reconsidering how to leverage physical space versus a remote work environment. Teams across the company quickly pivoted to pull off a fully remote AR operation for the first time — a real reflection of not only the agility that comes with flexible scale, but also a commitment to improving patient access. "By going to a fully remote environment, we could also recruit nationally, which expanded the talent pool and minimized the chance of disruption if the central location were to be impacted by a natural disaster," says Iwanski. "Lash Group's size and scale allowed us to invest quickly in IT infrastructure and move our intensive training curriculum to remote platforms."
It's also more than a hiring blitz
The annual reverification process has evolved to include so much more than benefit verification. It's about improving access to therapy and preventing treatment disruption through a number of services and solutions, including patient education and PAP renewals. Leading partners like Lash Group also provide outreach to patients ahead of the new year to talk to them about coverage options and make sure they understand the actions they need to take to ensure continued access to their medications.
AR also means more than headcount. Historically, this effort has meant hiring thousands of temporary employees to meet benefit verification needs. But as technology evolves, those on the leading edge have looked to what they can automate, leveraging solutions like digital assistants, artificial intelligence, and automated calling technology to complete AR programs more efficiently. In particular, digital assistants are changing what's possible for patient support programs by combining artificial intelligence, natural language recognition, and speech synthesis technology to place automated calls to payers — freeing up more time for patient counselors to manage complex cases.
The secret sauce, says Iwanski, is flexibility. "We can do AR in a way that isn't so labor-intensive or costly. Automation allows us to introduce efficiencies and some cost-effective options for clients. But where we also shine is our ability to be flexible and adaptable. We meet the needs of the program in terms of mixing technology with talent to manage the increase in patient volumes." Annual reverification is also a time when Lash Group's Alternate Coverage Expansion (ACE) services see a spike in volume, and dedicated counselors are needed for program-specific coverage exploration.
The right approach
Coverage changes can be stressful for patients. They're thinking about whether their medication is still going to be covered and how they're going to navigate that change. The AR provider that helps minimize disruptions in coverage can reduce the burden on the patient and eliminate these worries. Look for a partner that leverages everything they offer — from people, processes, and infrastructure to technology and experience — to deliver a right-sized solution during a time that requires far more than business as usual.