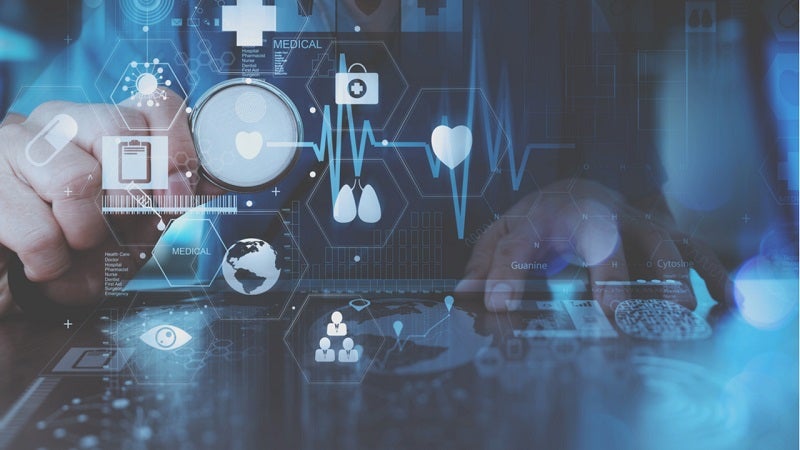 Adapting to industry 4.0, especially in light of the demands of a global pandemic, means that pharmaceutical and other life-science industries are more aware than ever of the importance of wireless and cloud computing technology and the benefits that they provide.
Adopting new processes in the pharmaceutical industry can be slow; there are lives at stake, not just profits, should the cons outweigh the pros. But the most obvious benefit of cloud-based technology is increased efficiency, as well as the reduction in operating costs associated with streamlined processes. While for many cybersecurity may be their first concern, IT teams work diligently to protect processes and keep data safe, with the added benefit of enabling reliable supply chain visibility.
Cloud computing is used for various tasks across the pharmaceutical industry, from streamlining global clinical trial data analysis to monitoring patient preferences. One such area that requires the efficiency and visibility that cloud-based solutions provide is temperature and inventory monitoring of pharmaceutical products. Web-based, automated tracking and recording of temperature and inventory data ensures that products are safely stored and kept in stock, as well as companies being protected from theft and counterfeiting with products being tracked at every step.
Eithicheck's Matos Plus Cloud models and Matos Wireless Monitoring solutions are such examples of technology being developed to meet this demand from the pharmaceutical industry.
The Matos Plus Cloud solution builds on the benefits of the Matos Plus Eco series – a European-manufactured range of purpose-built medical and vaccination refrigerators, freezers and thermostatic chambers that offer fast cool-down, a PID microprocessor controller with LCD display, auto-diagnostics, automatic defrost capabilities, fan control for reliable temperature maintenance, and door open alarms.
In addition to this list of benefits, the cloud range features a patented web monitoring and fridge rescue system that alerts users in the event of a fridge component failure and bypasses the fridge's systems to automatically maintain temperature until an engineer can see to the issue. So far, this solution has saved hundreds of thousands of pounds' worth of products around the world.
With security always in mind, each client has secure website access, with alerts sent to designated users regarding temperature and door status (which is constantly monitored) or power loss. The monitoring unit has a UPS backup, which will store data for up to 36 hours if a power or connectivity loss event occurs.
No complicated software is involved, the solution is easy to use and web-based. Matos Monitoring is an automatic temperature monitoring system, which enables direct access to fridge temperatures and data from anywhere at any time utilising dedicated secure servers. Colour-coded indicators for temperature history and fridge status make the process easy at a glance, in addition to immediate SMS or email alerts, automatic and custom reports, as well as double backup and RAID systems that secure data for upwards of ten years.
Ethicheck also introduced its Wireless Monitoring Kit, which can be easily and quickly retrofitted to any refrigerator, freezer, cool-room or airspace. Once installed inside the unit that users wish to monitor, the sensor wirelessly transmits data to a base station that is connected online via an Ethernet cable. The data is then uploaded to the Matos Monitoring Azure Server to grant users access to full temperature records, automatic reporting and alert services.
With the industry becoming increasingly global and the demand for remote access greater than ever before, secure web-based and cloud-stored data is the solution the pharmaceutic industry needs. For more information about Ethicheck's temperature and inventory monitoring solutions, visit their website.