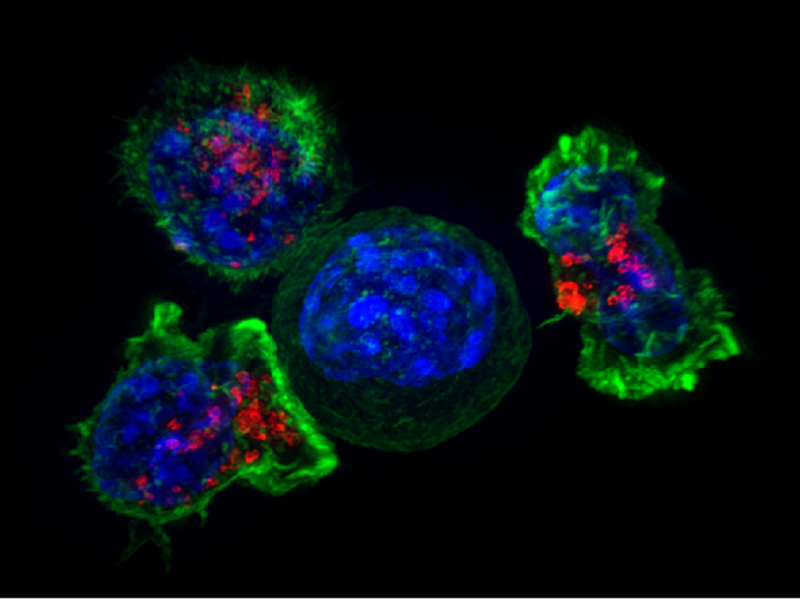 Kite Therapeutics, a subsidiary of Gilead Sciences, has announced it has leased a facility in the Netherlands to engineer cell therapies in Europe.
The 117,000 square-foot facility will engineer and produce cell therapies, including axicabtagene ciloleucel, a Chimeric Antigen Receptor T cell (CAR T) therapy that is currently under review by the European Medicines Agency and approved in the US as of October 2017 under the name Yescarta. Yescarta is one of just two CAR T drugs approved in the US.
In a statement, Kite said that it hoped the new facility would make it easier to deliver cell therapies to cancer patients living in Europe.
Gilead President and CEO Dr John Milligan said: "We are pleased to be leading a new frontier of cancer innovation that is bringing hope for people living with cancer. This new European manufacturing facility will enable personalised cell therapies to be manufactured in closer geographic proximity to the patients who will receive them, potentially shortening the turnaround time for people who urgently need care."
According to Kite, the new facility will provide 300 new jobs when fully operational in 2020.
As well as this site, Kite also recently purchased two buildings in Santa Monica and Maryland respectively, which will both also be used for cell therapy research.
The Maryland site will support the work of a new Cooperative Research and Development Agreement (CRADA) with the National Cancer Institute to develop adoptive cell therapies targeting patient-specific tumour neoantigens─mutations found on the surface of cancer cells.
Gilead senior vice-president, haematology and oncology therapeutic area head Alessandro Riva said: "We are proud to be at the forefront of advancing cell therapy, which we believe has the potential to transform cancer treatment. The addition of these three new facilities and the expanded CRADA with our research collaborators at the NCI will help us bring cell therapies to more people with cancer around the world."
Kite was acquired by Gilead for $11.9bn in October 2017, part of the company's increased focus on developing CAR T therapies. Gilead also agreed to acquire Cell Design Labs in a $567m deal in December last year.