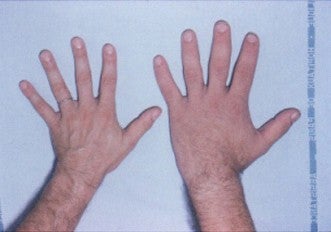 The European Medicines Agency has recommended the approval of Aspireo Pharmaceutical's Somatoprim for the treatment of acromegaly, a rare disease that results in excess growth.
The Israeli firm said the Committee for Orphan Medicinal Products gave a positive opinion on an application for orphan medicinal product status for the drug.
If approved, Aspireo would be granted 10 years of marketing exclusivity in the European Union. The company would also benefit from reduced regulatory fees.
Aspireo CEO Carsten Dehning said; "EMA's decision to recommend Somatoprim for orphan medicinal product status is an important milestone in the development of this drug."
"By this resolution, EMA recognises the potential of Somatoprim to offer significant medical benefit over existing treatments for acromegaly and it supports our efforts to provide valuable treatment alternatives for the many patients that could benefit from it," added Dehning.
The ongoing clinical Phase Ib study in Switzerland and Phase IIa study in the Ukraine are expected to support the claim that Somatoprim offers an effective and safe treatment for acromegaly patients, Aspireo said.
Acromegaly is a syndrome that occurs when the anterior pituitary gland produces excess growth hormone after epiphyseal plate closure at puberty.
The disease most commonly affects middle-aged adults and can result in severe disfigurement, serious complicating conditions and premature death if unchecked.
---
Image: As compared with the hand of a normal person (left), the hand of a patient with acromegaly (right) is enlarged. Photo: Courtesy of Philippe Chanson and Sylvie Salenave