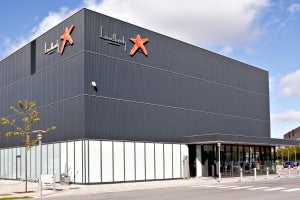 Lundbeck HQ" width="300″ height="200″ />
Health Canada has approved Lundbeck's cancer drug Treanda for the treatment of chronic lymphocytic leukemia (CLL) and indolent B-cell non-Hodgkin's lymphoma (iNHL).
The approval follows the success of Treanda (bendamustine hydrochloride for injection) in the US and Europe.
The drug will be used in patients with CLL who have received no prior treatment, and in patients with iNHL who did not respond to treatment with a rituximab regimen.
Lundbeck anticipates that Treanda will be available to physicians and patients in Canada during September 2012.
Lundbeck senior vice president for international markets and Europe Ole Chrintz said; "I am very pleased that we are now able to make Treanda available in Canada, thereby offering a new treatment option for patients with untreated chronic lymphocytic leukemia and relapsed indolent B-cell non-Hodgkin's lymphoma.
"Treanda has significant sales potential and is important for the further strengthening of Lundbeck's already strong position in the Canadian market."
A recent study involving 319 treatment-naïve patients with CLL revealed that Treanda had better clinical outcomes compared to patients treated with chlorambucil, a commonly used chemotherapy for patients with the disease.
Results showed that 68% of patients responded to Treanda, while 33% responded to chlorambucil.
A pivotal study involving 100 patients with iNHL showed that the disease diminished or disappeared in 75% of pre-treated participants who took Treanda as a single agent.
---
Image: Lunbeck headquarters in Valby Denmark. Photo: Courtesy of Lundbeck.