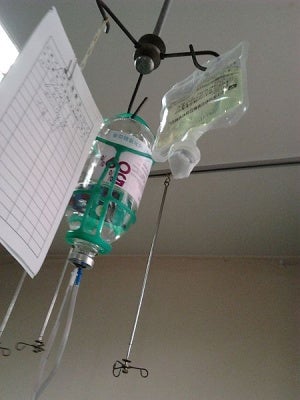 AMAG Pharmaceuticals yesterday announced positive results from its phase III IDA-301 drug trial of Ferumoxytol – Feraheme® – for the treatment of iron deficiency in adults who cannot tolerate oral iron treatment.
The results, announced at the American Society of Hematology's (ASH) annual meeting in Atlanta, showed that Ferumoxytol reached both its US and EU set primary end points.
IDA-301 was a double blind placebo-controlled trial, conducted to compare the safety and efficacy of a 1g intravenous (IV) course of ferumoxytol taken over 15 minutes, to an IV saline drip given as placebo.
Two-hundred patients received the placebo, while 608 patients were treated with ferumoxytol.
The US set the primary end-point as the proportion of subjects who achieved a = 2.0 g/dL increase in hemoglobin at any time from baseline to week five, and the EU set the primary end-point as the mean change in hemoglobin from baseline to week five. Both primary end-points were met.
80% of patients treated with ferumoxytol achieved an increase of = 2.0 g/dL in hemoglobin compared to only 5.5% of subjects who were treated with the placebo. The mean change in hemoglobin in ferumoxytol-treated subjects was 2.7 g/dL, compared to a mean 0.1 g/dL increase in subjects receiving placebo (p<0.0001).
Patients in the study also reported improved fatigue rates.
Dr. Saroj Vadhan-Raj, a principal investigator of the IDA-301 study and Professor and Chief of the Section of Cytokines & Supportive Oncology at theUniversity of Texas MD Anderson Cancer Center, said, "Subjects in IDA-301 treated with ferumoxytol had significant increases in hemoglobin levels and we observed a direct correlation between a rise in hemoglobin and an improvement in these subjects' measures of fatigue.
"Patients with iron deficiency anemia and an unsatisfactory history with oral iron have a real need for additional treatment options and the data from the studies presented at ASH suggest that ferumoxytol may have the potential to address that need."
In the US, more than four million people have iron deficiency anemia, 1.6 million of whom are estimated to have chronic kidney disease (CKD), while the rest is down to other causes. This trial was for the treatment of iron deficiency due to any cause.
The overall rate of reported adverse events was higher in the ferumoxytol group than in the placebo group, however these included no new safety warnings outside of those already described in the current Feraheme® label.
Currently, the FDA has approved ferumoxytol for two 510mg injections, three to eight days apart.
Ferumoxytol also underwent another trial entitled, IDA-302, which was a multicenter, open-label, active-controlled, international clinical trial designed to compare treatment between ferumoxytol and iron sucrose. This trial also reached both its primary endpoints.
---
Image: Feraheme® administered by a saline drip reached both its US and EU primary end-points in the IDA-301 trial Credit: Wikipedia