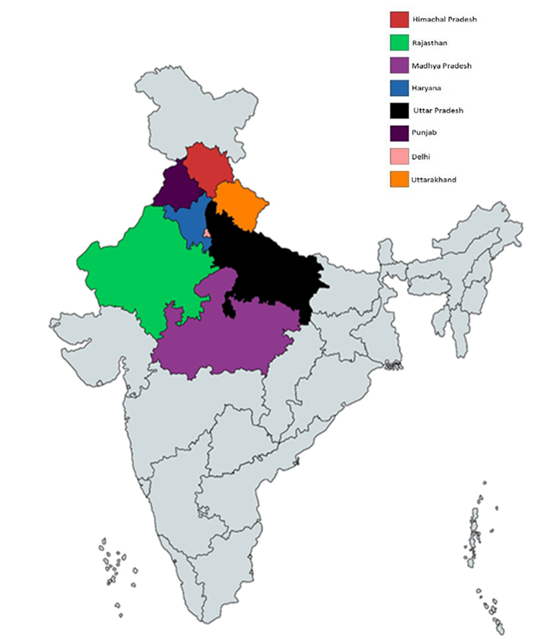 India's impact on the global pharmaceutical industry cannot be underestimated: it supplies 20% of all global generic exports, 40% of US generic demand and 25% of all UK medicines.
Indian pharmaceutical exports for 2018–2019 are projected to be worth up to $19 billion, according to India Brand Equity Foundation (IBEF), a trust established by the Indian government.
Pharmaceutical industry in India
Approximately 70% of all Indian pharmaceutical revenues will be from generics and revenue growth for this segment has been particularly rapid in recent years.
In February 2019, the US government considered withdrawing the Generalised System of Preferences (GSP) from India. Withdrawal of the GSP, a scheme developed in the 1970s, would introduce tariffs on Indian exports to the US and ultimately act as a deterrent to the demand for Indian goods and services.
This regional dependence on the US market is a potential danger to local contract service providers, which should consider further diversifying by seeking approval from other countries' regulators, especially in a climate where the Trump administration is seeking to pursue isolationist trade policies with both India and China.
North India
This report contains an assessment of contract manufacturing facilities in Northern India (for more information, see PharmSource's Characterising Maharashtra's Pharma CMO Activity, September 2018).
The Northern Indian states covered in this analysis are Delhi, Haryana, Himachal Pradesh, Punjab, Rajasthan, Uttarakhand, and Uttar Pradesh; the central state of Madhya Pradesh has also been included due to its proximity to the Northern states.
Jammu and Kashmir are not included in this analysis as no related contract service facilities have been recorded in that state. An analysis of the other regions of India will be featured in future E/MOR issues.
The World Trade Organization Trade-Related Aspects of Intellectual Property Rights (TRIPs) agreement, a minimum standards agreement that allows members to provide more extensive protection of intellectual property, was introduced in India from 2001–2005.
The introduction of patent protections affected the various states of India differently. The Indian pharma industry was dominated by the Western and Southern Indian states before the introduction of the TRIPS agreement.
Afterwards, Northern India developed as a new hub for Indian pharma. However, currently, Northern India CMO industry growth still lags behind that of the South.
In previous coverage of Maharashtra, PharmSource showed that this single Southern state had 131 FDA- and/or European Medicines Agency (EMA)-approved contract facilities, which is far fewer than the combined 66 facilities present in the Northern states outlined below (E/MOR, November 2018).
Number of EMA- and/or FDA-approved pharmaceutical facilities in Northern India and Madhya Pradesh
Source: GlobalData, Contract Service Provider Database (accessed March 12, 2019)
New Delhi is India's capital and an urban district of Delhi. In terms of geographical size, New Delhi is the smallest state covered in this report by a substantial margin, as it is only 573 square miles large. Despite this, Delhi contains five contract pharma manufacturing facilities owned by five different contract service providers, two of which are also situated in New Delhi. Two of the companies with manufacturing facilities in New Delhi – Sun Pharmaceutical Industries Ltd (Mumbai, India) and Concept Pharmaceuticals Ltd (Mumbai, India) – have an excess capacity model wherein they manufacture their own products as well as provide contract services; it is interesting to note that both are headquartered in Mumbai, Maharashtra in Southern India.
Of the Northern states, Himachal Pradesh contains the largest number (25) of contract pharma manufacturing facilities, with the next largest province being Uttarakhand, containing 10 facilities. Madhya Pradesh, one of India's central states, contains 23 facilities.
Himachal Pradesh has emerged as a drug manufacturing hub of the Northern region, as it supplies 35% of the current demand of pharma products in Asia, according to the Indian State Industries Minister. This predominantly mountainous region has a strong number of manufacturing facilities, for both pharma and non-pharma.
About a decade ago, many pharma companies based in India migrated to Himachal Pradesh due to tax incentives and a special economic zone status. In April 2018, the Indian government provided even more incentives to invest in the region when it announced new industrial development schemes for Jammu and Kashmir, Himachal Pradesh, and Uttarakhand. These schemes aimed to increase industrialization and provide cheaper access to credit with interest incentives.
Number of EMA- and/or FDA-approve pharmaceutical facilities per company in the Northern Indian states and Madhya Pradesh
Source: GlobalData, Contract Service Provider Database (accessed March 12, 2019)
The majority of companies (77%) in the region only have one facility. This highlights the large mergers and acquisitions (M&As) potential of the Indian manufacturing industry as the value of the market increases. Sun Pharmaceutical Industries Ltd dominates the Northern region with nine facilities: two in Haryana, two in Madhya Pradesh, two in Himachal Pradesh, two in Punjab, and one in Delhi.
Sun Pharmaceutical Industries Ltd is a particularly large company with overall 2018 revenues of $3.88 billion and a substantial proportion of its manufacturing facilities located in India and the US.
There were five CMOs that had three or more facilities in the Northern states and Madhya Pradesh: Sun Pharma, Lupin Ltd (Maharashtra, India), Morepen Laboratories Ltd (Delhi, India), Parabolic Drugs Ltd (Punjab, India), and Unichem Laboratories Ltd (Maharashtra, India).
Three of these five CMOs have headquarters in the South, further highlighting the southern states' dominance of pharma manufacturing.
A number of large foreign companies have chosen to invest in pharma manufacturing facilities in this region, including Teva Pharmaceutical Industries Ltd (Petah Tikva, Israel), Wockhardt UK Holdings Ltd (Wrexham, Wales), and Jubilant HollisterStier Contract Manufacturing & Services (Spokane, WA, USA). This highlights the appeal of the region to other countries' CMOs.
Overlap of EMA- and FDA-approved facilities in Northern Indian provinces and Madhya Pradesh
Source: GlobalData, Contract Service Provider Database (Accessed March 12, 2019)
As Figure 4 shows, only 13 facilities in the Northern Indian provinces and Madhya Pradesh are both FDA- and EMA-approved. A large number of facilities have only either FDA or EMA approval, despite regulatory standards between the agencies being similar.
Since October 2017, the FDA has formed mutual recognition agreements with 22 EU national drug regulators, recognizing their inspections as meeting FDA requirements.
Most recently, Poland and Slovenia have been added to the mutual recognition agreement between the EU and US (B/POR, February 2019). The number of FDA-approved facilities is more than double that of EMA facilities.