PerkinElmer GC 2400 Gas Chromatography Platform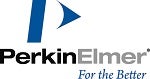 PerkinElmer's GC 2400 platform is designed to help users make faster gas chromatography decisions from anywhere, whether in or out of the lab. The technology enables access to real-time chromatography information on the go, allowing the user to efficiently monitor the status of sample runs with a detachable, intuitively designed touchscreen.
To learn more, please watch this short video.