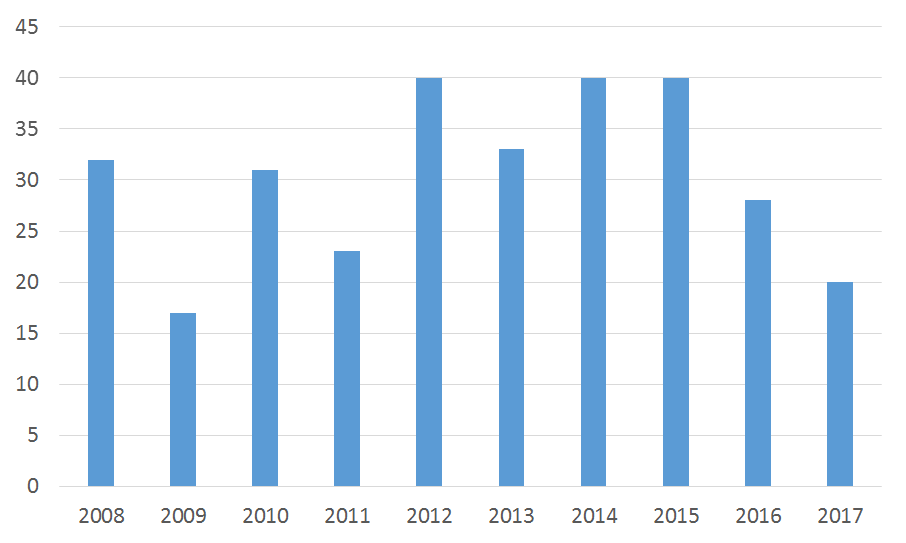 The number of drugs to receive Orphan Drug Designation (ODD) from the FDA for an indication which has not previously received one was the lowest in 2017 since 2009. Only 20 of the 350 drugs awarded ODD status last year are in development for 'first time' indications.
While this might suggest innovation has taken a hit this year, with many orphan diseases remaining entirely untreated and with nothing in development, it also suggests that the FDA's Orphan Drug Program has been effective so far in encouraging developers to pursue indications with small patient populations. By the end of 2018, it will be easier to say if this is a long-term trend or simply a blip.
Figure 1: number of indications awarded FDA Orphan Drug Designation for the first time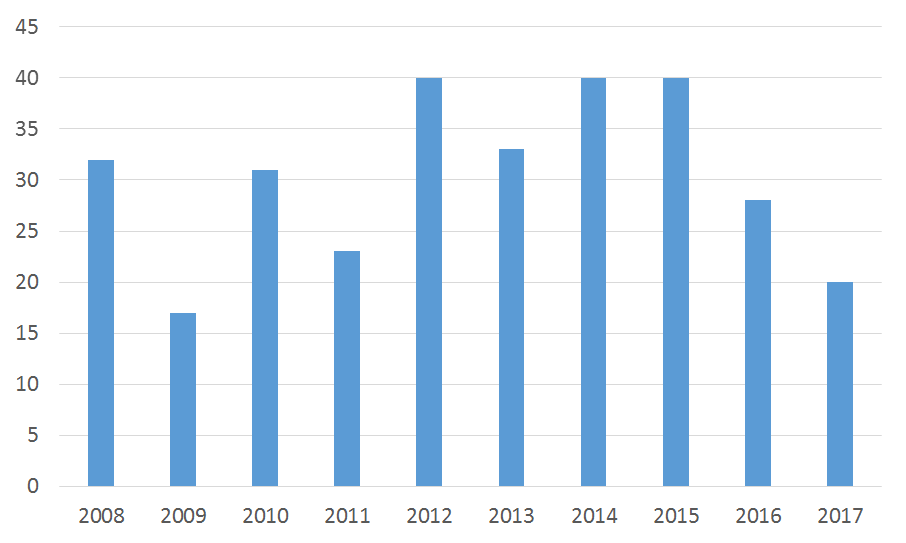 Source: GlobalData, Pharma Intelligence Center [Accessed October 31st, 2017].