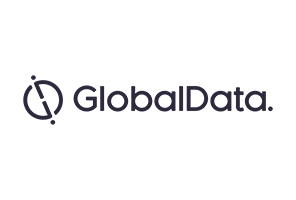 On 17 February, primary results from a Phase IIb clinical trial assessing the use of AbbVie's upadacitinib in adult patients with moderate to severe atopic dermatitis (AD) was presented at the 76th Annual American Academy of Dermatology (AAD) meeting.
Upadacitinib is an inhibitor of janus kinase 1 (JAK1), which plays a key role in the immune and inflammatory responses in numerous diseases, including AD. Currently, prednisone is the only oral systemic therapy approved for the treatment of AD, marking a substantial unmet need and a significant opportunity for AbbVie.
The trial
In the first 16 weeks of the double-blind portion of the Phase IIb, placebo-controlled trial, 166 adult patients with moderate to severe AD inadequately controlled by topical treatment were randomized to receive once-daily upadacitinib (7.5mg, 15mg, or 30mg; n=42 in each dose group) or placebo (n=40).
The primary efficacy endpoint, mean percentage improvement in Eczema Area and Severity Index (EASI) score from baseline to Week 16, was 39.4%, 61.7%, and 74.4% for the upadacitinib 7.5mg, 15mg, and 30mg dosing groups, respectively, compared with 23% in the placebo group (p<0.05/<0.001/<0.001). At Week 16, mean percent improvement in pruritus from baseline measured by the Numerical Rating Scale was 39.6%, 48%, and 68.9% for the upadacitinib 7.5mg, 15mg, and 30mg dosing groups, respectively, compared with 9.7% in the placebo group (p<0.01/<0.001/<0.001). These results demonstrate a dose-dependent, rapid, sustained response, marking a win for AbbVie.
In regards to the safety profile of upadacitinib in AD, the most common adverse events compared with placebo were upper respiratory tract infection (16.7%/11.9%/11.9% versus 10.0%) and AD exacerbation (16.7%/7.1%/11.9% versus 7.5%). In the upadacitinib treatment groups, 4.8% and 2.4% of patients receiving 7.5mg and 15mg, respectively, experienced serious adverse events compared with 2.5% of patients treated with placebo.
AD market competition
Focusing on the competition in the AD market, Pfizer and Eli Lilly have already begun Phase III trials on JAK1 inhibitor PF-04965842 and JAK1/2 inhibitor baricitinib, respectively. AbbVie must now play catch up in order to enter the race for first-to-market advantage.
That being said, in January AbbVie announced that the FDA had granted upadacitinib breakthrough designation based on preliminary clinical evidence that the treatment may demonstrate substantial improvement over existing therapies. AbbVie plans to begin Phase III trials assessing upadacitinib in AD in the first half of 2018, putting AbbVie back in the race to win the first approval of a JAK inhibitor in the AD space.
Related Reports
GlobalData (2015). PharmaPoint: Atopic Dermatitis – Global Drug Forecast and Market Analysis to 2024, November 2015, GDHC120PIDR
Upcoming Reports
GlobalData (2018). Atopic Dermatitis – Global Drug Forecast and Market Analysis to 2027, to be published