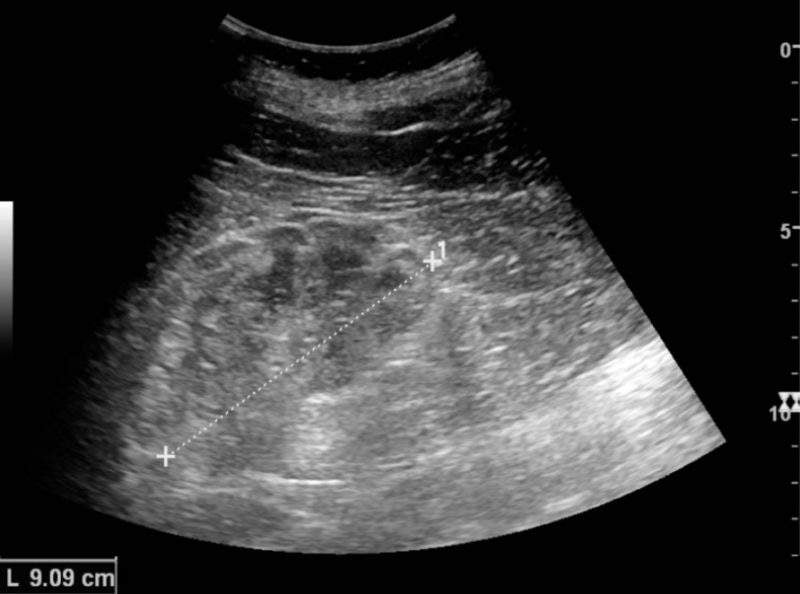 Complement glomerulopathy (C3G) is an ultrarare kidney disease with no specific approved drugs, though physicians use steroids and mycophenolate to treat patients. Achillion Pharmaceuticals is developing a therapy specifically for C3G, though it is expected to face patient enrollment hurdles that could affect an on-time readout of one of its ongoing Phase II trials.
Nonetheless, interviewed experts earmarked the study for success, considering ACH-4471's more targeted and upstream approach to modulating the complement system. The underlying pathology of C3G is an overactive alternative pathway (AP) that ultimately leads to the degradation of C3, which then gets deposited into the kidneys, causing damage. At the onset of the AP is C3, which binds to factor D – ACH-4471's target.
Even the interim Phase II data boasts early hints that the drug may be efficacious in reducing abnormal quantities of protein in the urine, called proteinuria. This also signifies that the 14-day Phase II will meet the primary endpoint of increasing blood C3 levels, experts said. Yet, because the Phase II is set up to enroll only certain types of patients, recruitment from the already small overall C3G patient population could be a limiting factor.
Interim data is expected in the third quarter of 2018, according to a company report. Achillion also has results from two other trials expected in Q4 2018 and Q1 2019 based on the same report. It is testing the drug in six-month and 12-month open label studies.
According to one analyst report, peak sales for ACH-4471 are estimated at $1bn. Achillion has a market cap of $392m.
How well do you
really

know your competitors?

Access the most comprehensive Company Profiles on the market, powered by GlobalData. Save hours of research. Gain competitive edge.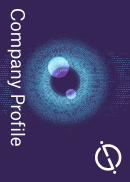 Company Profile – free sample
Thank you!
Your download email will arrive shortly
Not ready to buy yet? Download a free sample
We are confident about the unique quality of our Company Profiles. However, we want you to make the most beneficial decision for your business, so we offer a free sample that you can download by submitting the below form
By GlobalData
Achillion did not respond to a request for comment.
Strict inclusion criteria stifles enrollment
Achillion faces an uphill battle in recruitment, with finding patients in this ultrarare disease being further compounded by strict inclusion criteria, experts noted. For a small trial like the 10-patient Phase II to show a substantial effect, it is important to refine the trial population to those patients most likely to respond to the drug, explained NYU Langone nephrologist Dr Howard Trachtman.
Achillion is attempting to do this by implementing rigid and demanding entry criteria, Trachtman added. To participate in the trial, patients must be diagnosed by renal biopsy for at least three months prior to dosing, C3 must be <50% of the lower limit of normal and C4 must be >90% of the lower limit. Patients also can't have received Alexion Pharmaceuticals' Soliris (eculizumab) at any dose or interval within the 75 days prior to dosing.
The renal biopsy requirement may make patients opt out of the trial, noted Dr An De Vriese, nephrologist, AZ Sint-Jan Brugge, Belgium. Trachtman agreed that requiring two biopsies to prove kidney healing is a high bar. However, given the unmet need and the ease in administering the drug in pill form, patients will likely be willing to comply, he said, even with an invasive procedure like a renal biopsy. The trial's age limitation excludes five of his patients who are healthy enough to fit the study's inclusion criteria but are only now transitioning to adolescence, he added. The trial is enrolling patients of 16-65 years of age, as per ClinicalTrials.gov.
The disease has a lot of variablity, and refining the C3G population will be difficult, said Trachtman, De Vreise and Dr Paolo Cravedi, nephrologist, Mt Sinai, New York City. Different triggers for the disease also differentiate patients, De Vriese noted, adding that she would exclude those with monoclonal glomerulopathy.
Upstream target favourable
Recruitment issues notwithstanding, experts were optimistic about ACH-4471's prospects for the eventual Phase II readout, pointing to a sound mechanism of action (MOA) and data that's early but validating. A greater than 50% reduction in proteinuria is notable, said Trachtman, Cravedi and De Vriese, pointing to interim, four-patient data released in May. This indicates that turning the complement system off via factor D inhibition works to slow down the AP activity, they explained. Proteinuria reduction is not noted as an endpoint on ClinicalTrials.gov, while the primary endpoint is noted as change from baseline in blood C3 levels at day 14.
Soliris is the only other anticomplement drug currently available, but experts noted that ACH-4471's factor D target signals the AP at a higher point in the cascade, potentially making it a better treatment. Factor D inhibition inhibits C3 degradation before kidney damage occurs, explained De Vriese. For this reason, ACH-4471 represents more of a cure than Soliris, said Cravedi.
After standard-of-care – steroids and mycophenolate – physicians may treat C3G patients with Soliris, but it only seems to work in about 50% of patients, noted Cravedi. Soliris effectively inhibits C5 and prevents renal impairment but does nothing to correct the over-activity of the C3 cascade, which is the bigger problem. Soliris is not approved for C3G, but was green-lighted in 2007 for paroxysmal nocturnal hemoglobinuria and since had its label expanded to include atypical hemolytic uremic syndrome (aHUS) in 2013 and generalized myasthenia gravis in 2017.
Soliris's aHUS data showing the drug's quick onset of action and strong risk-benefit profile were noted by experts as good signals for ACH-4471. Also, Cravedi pointed out, if there are unknown downstream factors also being affected by C3 degradation and contributing to disease pathophysiology, the treatment could work no matter which element is abnormal in the factor, because it attacks C3G at the source. Collecting biopsies to determine baseline C3 and C4 levels is a strong play to validate ACH-4471's MOA, because it will clearly indicate whether the drug is effectively altering the complement system to improve the disease, De Vriese noted.
Efficacy, safety considerations
The data released to date from Achillion's Phase II illustrates not only the rigour of the trial but supports the MOA, experts said. Prior to the preliminary data release this May, Achillion announced initial results in November 2017 on two patients.
The Phase II study's primary endpoint is a good way to demonstrate that the MOA is in fact working, Cravedi said. But, he noted, a proteinuria drop below 1gm over 24 hours would be an even stronger indicator of the drug's efficacy.
Showing just a reduction in proteinuria will not be enough, Cravedi and De Vriese noted, and a kidney biopsy would show greater evidence. The early data suggests the company has taken this into consideration, De Vriese added, reporting that patients had marked changes in complement biomarkers such as ratio of C3 fragments to intact C3 and Bb levels in plasma, ex vivo Ba formation and Ba levels in urine.
Efficacy optimism aside, De Vriese and Trachtman noted that because the complement system plays a role in innate immunity, there is a slight concern about the impact of adjusting one part of it. Yet they, along with Cravedi, said that Soliris data minimises safety concerns. Alexion reported that the most common adverse events associated with Soilris were headache, nasopharyngitis, and nausea. ACH-4471's target, being more narrowed, will probably have an even better safety profile over Soliris, De Vriese noted.
by Krystnell Storr in New York
Krystnell Storr is a reporter for Pharmaceutical Technology parent company GlobalData's investigative journalism team. A version of this article originally appeared on the Insights module of GlobalData's Pharmaceutical Intelligence Center. To access more articles like this, visit GlobalData