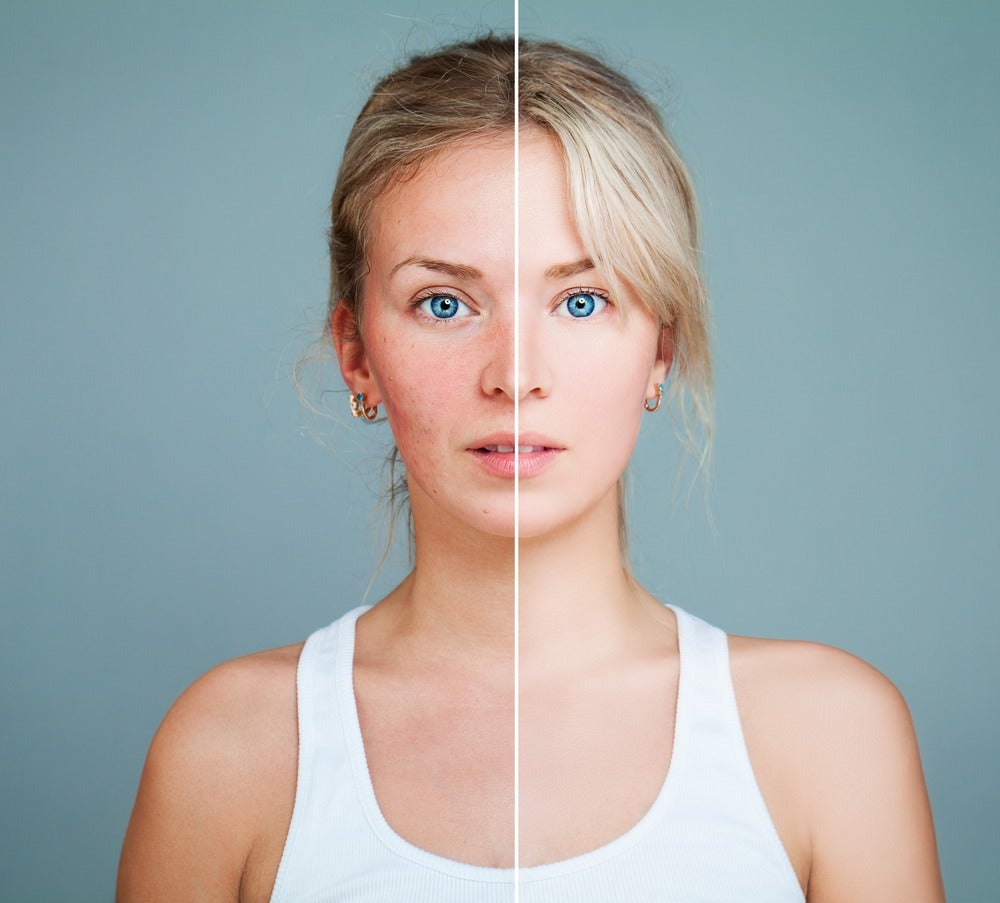 Although likely to gain approval from the US Food and Drug Administration (FDA), Sol-Gel Technologies' Twin (tretinoin and benzoyl peroxide) for moderate-to-severe acne vulgaris (acne) has little differentiating elements compared with available therapies.
The same goes for the company's Epsolay (benzoyl peroxide) for papulopustular rosacea, which is likely to face off with future real-world competitor Foamix Pharmaceuticals' FMX103 (minocycline foam).
Nestle's generic Epiduo (adapalene and benzoyl peroxide) is likely to be Twin's direct market competitor, and clinicians are already familiar with Epiduo and its favourable generic price point.
Acne and rosacea treatment
Twin could attract patients that currently use its ingredients separately, and could improve compliance, some experts said, but one noted there is limited evidence to support the suggestion that patients would be more likely to stick to the treatment.
While one expert said Twin's combination could improve its active ingredients' tolerability profile, another said this is unlikely considering both ingredients cause irritation and benzoyl peroxide is a strong oxidant. Epiduo's adapalene is less irritating compared with Twin's tretinoin, one expert added.
However, experts agreed there is also little to differentiate Epsolay from FMX103 in rosacea. Papulopustular rosacea causes redness, swelling and acne-like breakouts. While both therapies have anti-inflammatory and anti-bacterial elements, experts were divided as to which of these two elements would be most relevant for this indication.
How well do you really know your competitors?
Access the most comprehensive Company Profiles on the market, powered by GlobalData. Save hours of research. Gain competitive edge.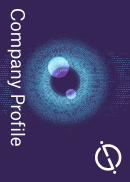 Company Profile – free sample
Thank you!
Your download email will arrive shortly
Not ready to buy yet? Download a free sample
We are confident about the unique quality of our Company Profiles. However, we want you to make the most beneficial decision for your business, so we offer a free sample that you can download by submitting the below form
By GlobalData
Some clinicians are already prescribing generic benzoyl peroxide off-label, impacting Epsolay's potential market, one expert noted. While oral, generic minocycline is already available, topical FMX103 would ease the former's side effects, one expert said, but another expert noted topical minocycline could cause skin infections.
Twin and Epsolay: Phase III trial
That said, Twin and Epsolay are likely to deliver positive Phase III trial results based on physicians' real-world experience with their ingredients and available data, experts said. A statistically significant difference over their respective trials' vehicle-controlled arms is needed for FDA approval, they said, adding this would be achievable.
Two 420-patient, double-blinded Phase III trials investigating Twin have co-primary endpoints (study assessments) of investigator global assessment (IGA) and lesion counts at week 12 (NCT03761784, NCT03761810). The IGA is the physician's overall or global assessment of the condition. Two 350-patient Phase III trials comparing Epsolay and vehicle control in rosacea have the same coprimary endpoints (NCT03564119, NCT03448939). Top-line data from both therapies is expected 2H19, an analyst report shows.
The same analyst report shows Twin is expected to approach $260 million in peak sales by 2028, and Epsolay is expected to have about $782 million in 2027. Sol-Gel has a market cap of $124.3 million, while Foamix's market capitalisation is $191.6 million. Neither Sol-Gel nor Foamix responded to a comment request.
Twin to face tough market challenge versus generic Epiduo
One notable uptake barrier for Twin is Epiduo's availability and there is a need for more efficacy and tolerability data comparing both treatments for clinicians to justify switching, said Dr Ted Lain, a dermatologist with Sanova Dermatology in Austin, Texas. Both treatments have attractive active ingredients, but at present, it is challenging to differentiate them due to limited data, added Dr Guy Webster, a dermatologist with Webster Dermatology in Hockessin, Delaware.
In a Phase II trial, Twin reached statistically significant improvements in all co-primary and secondary efficacy endpoints, compared to vehicle, as per a 20 July 2017 media release. Epiduo was approved in 2008 based on Epiduo's superiority data versus adapalene only, a vehicle only, and placebo, as per the FDA website.
A stronger argument for a potential switch from Epiduo to Twin would be the availability of head-to-head data showing the latter has added efficacy benefit, but this comparison does not exist, noted Dr Steven Feldman, a dermatologist with Wake Forest School of Medicine at Winston-Salem, North Carolina and Dr John Powers, a professor of clinical medicine at George Washington University School of Medicine in Rockville, Maryland.
Unfortunately for Twin, clinicians already have significant experience with Epiduo, and they could switch to Epiduo Forte if they do want to switch to a branded option, noted Lain and Feldman. The original Epiduo and Forte both have 2.5% benzoyl peroxide, while Forte has 0.2% more adapalene.
Cost and application
The cost would be another deciding factor in physician and patient choice added Powers. While Twin's price has yet to be announced, Epiduo costs around $295 for 45 grams, public information shows. Patients are advised to apply a small amount (about the size of a pea) to affected areas.
Twin's advantage is that it could provide better compliance in patients using generic versions of benzoyl peroxide and tretinoin separately, Lain and Feldman said. The ingredients are not used concurrently because benzoyl peroxide is an oxidising agent and tretinoin is easily oxidised, they said.
These patients use benzoyl peroxide wash in the morning and then topical tretinoin in the evening, Lain and Feldman said. However, this potential advantage is only theoretical since compliance is not guaranteed, as seen with antibiotics where there is little change from a twice-daily to a once-daily treatment, Powers noted.
It is unclear if using both active ingredients together could potentially ease tolerability, as both cause skin irritation, Feldman said. It is possible that Twin's encapsulation technology could allow for a timed release of its active ingredients, thus easing irritation, Lain said. However, benzoyl peroxide is still a strong oxidant and it could perform differently in the skin, so the same irritation levels could be present, Feldman added.
Meanwhile, Epiduo's adapalene is less irritating compared with tretinoin, which could be another reason for clinicians to remain with Epiduo, Lain added.
Nonetheless, Twin would only need to deliver a statistically significant improvement over its vehicle-only arm comparator in Phase III, which is expected to be FDA approved, Webster and Feldman said. The fact that benzoyl peroxide is the most potent anti-bacterial treatment option in acne supports Twin reaching this benchmark, Webster noted.
Epsolay and FMX103 differentiation yet to be established
It is currently too premature to compare Epsolay and FMX103 to determine whether either can deliver superior efficacy/safety in rosacea, Lain, Feldman and Webster said. Top-line results from the Phase III FMX103 trial show it met both co-primary endpoints of absolute change from baseline in the inflammatory lesion count and IGA success at week 12, according to a November 2018 media release. A New Drug Application to the FDA is expected to be filed sometime this year, a second analyst report shows.
Epsolay would be welcome in rosacea because benzoyl peroxide could have an anti-inflammatory effect, and this pathway is supported by other available rosacea therapies, said Lain. However, efficacy reduction or treatment resistance could be less of a concern with FMX103, Lain said. These issues are observed in acne where oral minocycline is used, but may be less of a concern in rosacea as bacteria is not as significant an element, Lain explained.
Webster disagreed about Epsolay being able to work primarily as an anti-inflammatory, and both Webster and Feldman noted rosacea's bacterial element should also be addressed. Epsolay's benzoyl peroxide could kill all relevant bacteria for efficacy, Feldman said.
Epsolay's potential anti-inflammatory edge is hampered by benzoyl peroxide not having a clear anti-inflammatory effect like hydrocortisone cream, which is used in rosacea, Webster said. Hydrocortisone stops the release of skin chemicals when inflamed due to an allergic reaction or irritation, public information shows. FMX103 also has an anti-inflammatory effect, so this inclusion would not be an advantage for Epsolay, Feldman said.
One potential obstacle for Epsolay's uptake is the fact that some clinicians already prescribe generic benzoyl peroxide off-label, Feldman said. Benzoyl peroxide gel costs around USD 13 per 30 grams, public information shows. However, as there is already anecdotal evidence of benzoyl peroxide's efficacy, available Epsolay clinical trial data support real-world experience, Lain and Webster said. In Phase II, Epsolay delivered statistically significant improvement in the co-primary endpoints IGA and per cent change in inflammatory lesion count at week 12 compared to vehicle, according to a February 2018 media release.
FMX103 benefits
FMX103's advantage is that it could ease the systemic side effects seen with oral minocycline, Webster said. Common side effects include nausea, diarrhoea and dizziness, among others, public information shows.
However, a topical application could also have a more direct impact on skin microbial composition, which could lead to skin infections, Powers noted. Skin irritation could be a concern for rosacea patients with Epsolay, as they already suffer from irritated skin and would not want to increase this side effect, Feldman said.
Regardless, if FMX103 and Epsolay deliver statistical significance in their respective pivotal trials as expected, this would be enough for FDA approval, Lain and Feldman said. Available data for both are encouraging, showing efficacy and suggesting eventual approval, Webster added.
by Reynald Castaneda in London
Reynald Castaneda is a Senior Reporter for Pharmaceutical Technology parent company GlobalData's investigative journalism team. A version of this article originally appeared on the Insights module of GlobalData's Pharmaceutical Intelligence Center. To access more articles like this, visit GlobalData.