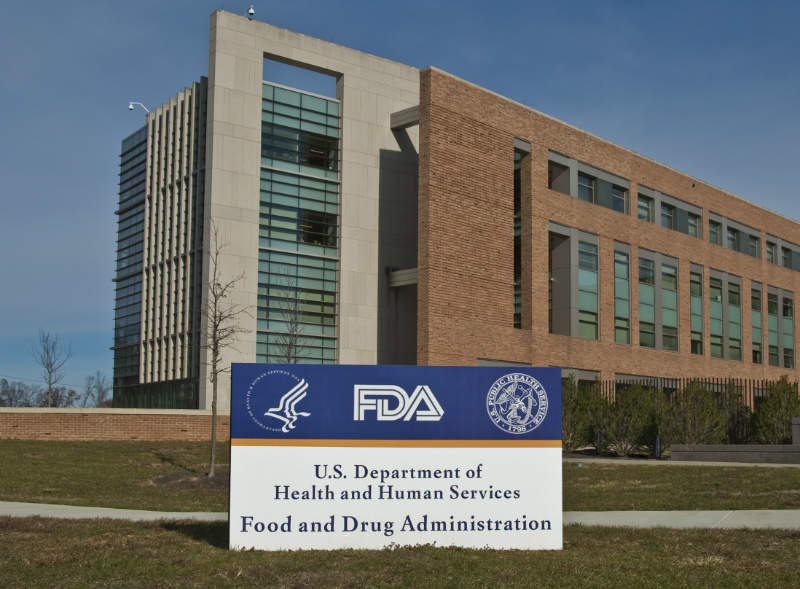 Aimmune Therapeutics anticipates an FDA advisory committee meeting for the approval of its lead oral immunotherapy candidate AR101 evaluated to treat peanut allergies, prior to an approval decision, which is expected by August 2019, said Chief Financial Officer Eric Bjerkholt.
Advisory committees provide FDA with independent advice from outside experts on issues related to human and veterinary drugs, vaccines and other biological products, medical devices and food.
In its second quarter of 2018 financial results released on 8 August, the company stated it intends to file for a Biologics License Application (BLA) for AR101 at year-end 2018. A BLA is a type of regulatory filing to the FDA for approval for a new drug. As per norms, an agency acceptance of filing should be expected within two months and AR101's breakthrough therapy designation should enable an approval decision by August 2019, said Bjerkholt.
Breakthrough therapy designation is an FDA process designed to expedite the development and review of drugs intended to treat a serious condition with preliminary clinical evidence indicating the drug may demonstrate substantial improvement over available therapy on a clinically significant endpoint(s).
The BLA package will consist of the Phase III (NCT02635776) PALISADE trial, and two other Phase III trials, ARC004 (NCT02993107) and RAMSES (NCT02635776). The initial label will be focused on the 4-17 year population studied in the Phase III study, said Laura Hansen, vice-president, Investor Relations.
Aimmune's stock rose by 20% on a 20 February announcement of top-line PALISADE results that were statistically significant, and increased an additional 11% when data from the study was released at the American Academy of Allergy, Asthma & Immunology–World Allergy Organization (AAAAI-WAO) Joint Congress in Orlando, Florida, on 4 March.
Aimmune's market cap is $1.5bn.
Next steps for the PALISADE trials
There are plans to work with the American College of Allergy, Asthma and Immunology to apply to the US Centers for Medicare and Medicaid Services (CMS) for specific CPT codes — a medical code to report medical, surgical, and diagnostic procedures and services — but that can only be done after the Phase III PALISADE data is published, and a BLA has been filed, said Bjerkholt.
Aimmune is currently working to publish the PALISADE results as soon as possible, said another company spokesperson, but did not clarify further on its timeline. GlobalData reported on 31 July that reimbursement logistics — involving CPT codes — will likely need to be sorted to allow the therapy's uptake, due to the lack of precedence.
AR101 will likely be initially reimbursed using existing CPT codes used by allergists who administer "home brew" oral immunotherapies at the time of its launch, but will hopefully have specific codes soon after, said Bjerkholt.
On the sidelines of the J.P.Morgan Healthcare conference in San Francisco in January, Jeffrey Knapp who was the company's COO at that time, had predicted a $6,000-8,000 price range for six-month up-dosing of AR101, which would be reduced to $4000-5000 for the 12-month maintenance dose, GlobalData reported on 10 January. Bjerkholt did not comment on the specific pricing strategy for AR101, but Hansen said it will be priced in a way that can allow its use in the intended population.
Aimmune also stated it plans to initiate ARC005 study in 1-4 year old patients in the second half of 2018, in its earlier financial results. Discussions with FDA regulators has revealed their requirement for pivotal trials in even the 1-4 year old population requiring a statistical plan that involves the 15% lower bound confidence interval (CI), as has been in the norm with studies in older patients, said the Hansen. In statistics, a  CI is a type of interval estimate that might contain the true value of an unknown population parameter.
Competing treatments for peanut allergies
Aimmune's competitor DBV Technologies' own Phase III trial in the 4-11 years population did not reach the 15% lower bound of the CI, which was part of its own statistical plan submitted to the US regulator.
DBV is still planning to file a BLA based in the fourth quarter of 2018 and also expects an advisory committee meeting for its own Viaskin Peanut approval in the first half of 2019, GlobaData reported on 8 August. DBV has initiated a Phase III (NCT03211247) trial in the 1-3 year age group, but has not released its statistical plan for the same.
There is also potential to study AR101 in combinations with antihistamines during up-dosing to evaluate how tolerability may improve further, said Hansen, but didn't comment on any specific timelines. However, overall, any concerns about the side effects due to an oral immunotherapy like AR101 have improved since PALISADE study results, and the hope is that the RAMSES study will further add to that, said Bjerkholt.
by Manasi Vaidya in New York
Manasi Vaidya is a senior reporter for Pharmaceutical Technology parent company GlobalData's investigative journalism team. A version of this article originally appeared on the Insights module of GlobalData's Pharmaceutical Intelligence Center. To access more articles like this, visit GlobalData.