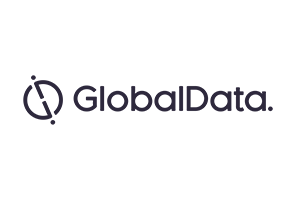 Amgen's Aimovig (erenumab) was recently approved by the FDA for the prevention of migraine; it is expected to launch in the US this week, securing the first-to-market position within a new class of drugs for migraine, the calcitonin gene-related peptide (CGRP) receptor antagonists. Although Teva, Eli Lilly, and Alder are following hot on the heels of Amgen with their respective anti-CGRPs, Amgen is expected to maintain its dominance in the preventative migraine space.
According to GlobalData's PharmaPoint: Migraine report, Aimovig is forecast to be the top-selling drug in the migraine market by 2026, generating nearly $1.4B in sales in the seven major markets (the US, France, Germany, Italy, Spain, the UK, and Japan). Besides being the first and only monoclonal antibody specifically designed to prevent migraines, Aimovig is also the only fully human monoclonal antibody—in contrast, Teva's, Eli Lilly's, and Alder's anti-CGRPs are humanized—and as such, Aimovig may be viewed as a safer and the preferable option to physicians. Indeed, a key differentiating point between Aimovig and the three forthcoming anti-CGRPs is that Aimovig has a cleaner safety profile. In addition, another advantage is that Aimovig can be self-administered once per month via Amgen's device, the SureClick auto-injector, which does not require a loading dose. This insulin-style injector pen means that it does not need to be administered by a doctor.
Although Aimovig was originally discovered by Amgen, in September 2015 the company agreed to a co-development and co-commercialization deal with Novartis. Under the terms of this deal, Amgen would focus on the development and marketing of Aimovig in the US, Canada, and Japan, while Novartis uses its considerable neuroscience capabilities to develop and commercialize the drug in Europe and the rest of the world. This partnership was expanded in April 2017 to give co-commercialization rights to Novartis in the US. As such, GlobalData expects that the combined resources of both companies will provide a strong marketing campaign and ensure a successful launch.
Aimovig's price comes at a lower-than-expected $6,900 per patient per year, although it is still a hefty price for patients whose health insurance does not cover this. To overcome this challenge, the Aimovig Copay Program may be able to help reduce a patient's out-of-pocket costs, while the Aimovig Ally program offers a patient support line and assists with navigating insurance coverage. Amgen's launch strategy is a wise move in order to facilitate patient access for its future growth driver, Aimovig. Its approval comes at a good time for the company as several of its mature biologic brands are exposed to biosimilar competition; as such, Amgen urgently needs to replenish its portfolio with new blockbuster-to-be brands like Aimovig.
Related Reports
GlobalData (2017). PharmaPoint: Migraine – Global Drug Forecast and Market Analysis to 2026, August 2017, GDHC153PIDR.
For more insight and data, visit the GlobalData Report Store – Pharmaceutical Technology  is part of GlobalData Plc.