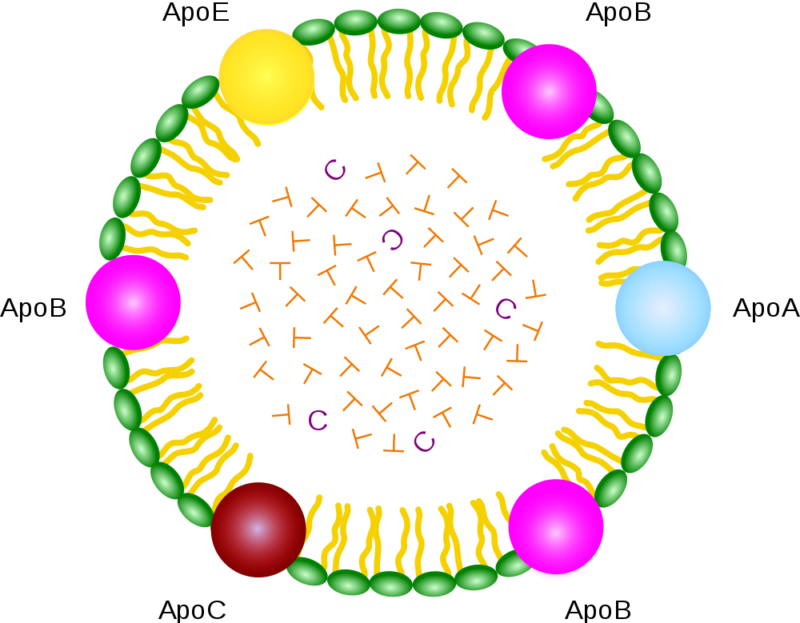 Akcea Therapeutics should first plan for a Phase III clinical study for AKCEA-APO(a)-LRx to determine the exact levels of lipoprotein Lp(a) reduction and cardiovascular (CV) risk before proceeding to a cardiovascular outcome trial (CVOT). CVOTs are specifically designed clinical studies to gauge a drug's impact on heart-related risk reductions; they are designed with FDA guidelines in mind.
Akcea, a wholly owned subsidiary of Ionis Pharmaceuticals, announced in February the ongoing Phase IIb study in patients with high lipoprotein(a) (Lp(a)) and established cardiovascular disease (CVD) will determine the dose level and frequency of administration for a future Phase III CVOT. However, experts said these elements should first be established in a Phase III, prior to a CVOT. Analysts have said an antisense technology such as ACKCEA-APO(a)-LRx can stop the production of all forms of Apo(a) and therefore form the basis for a large CVOT trial. Apo(a) is a protein that has a specific role in the metabolism of lipids.
Despite the need to determine Lp(a) production to move forward, it will be difficult to do so because of uncertainty on the best means to measure the protein, experts said. Lp(a) is a blood particle which carries cholesterol, fats and proteins. The reduction in Lp(a) is important as high levels have been associated with an increase in atherosclerosis, they added.
The higher potency of AKCEA-APO(a)-LRx and results of the Phase I trial with IONIS-APO(a)-Rx, the Phase I/IIa (NCT02414594) trial for AKCEA-APO(a)-LRx and the Phase II (NCT02160899) for IONIS-APO(a)-Rx, which demonstrated statistically significant reductions in Lp(a) lowering, gives confidence for positive results in the 270-patient Phase IIb (NCT03070782) trial of AKCEA-APO(a)-LRx (ISIS 681257), experts said.
IONIS-APO(a)-Rx, which has been discontinued, is a predecessor molecule to AKCEA-APO(a)-LRx. The Phase IIb has the same primary efficacy endpoint of percent change in plasma Lp(a) from baseline as the earlier studies. Safety is also a coprimary endpoint in the Phase IIb.
Phase IIb results are expected in the second half of 2018. Peak global sales are estimated to reach $4.6bn in 2030. Akcea's market cap is $2.6bn.
Akcea did not respond to request for comment.
Lp(a) measurement desirable for Phase III despite difficulty
After an expected successful Phase IIb, a Phase III should follow, said three experts. A key part of a Phase III program should be evaluating Lp(a) levels, as Lp(a) is a lipoprotein subclass and has been associated with inflammation and coronary arteries, said Dr Benoit Arsenault, assistant professor, Department of Cardiology, Université Laval, Canada.
That said, individual Lp(a) measurements can be highly skewed from very low to very high, said Arsenault, as well as Metabolic and Atherosclerosis Research Center director emeritus Dr Evan Stein and Memorial Care Heart & Vascular Institute medical director Dr Gregory Thomas. It is also still unknown what Lp(a) levels correspond to CV risk, all experts agreed.
Another obstacle to evaluating Lp(a) measurement is whether the best way to do so is via mass of Lp(a) or measuring the cholesterol in Lp(a), said Thomas. However, Cambridge University's Research in Translational Therapeutics director Dr Brian Ference said Lp(a) particles should be measured as an absolute change as this would give a clinically meaningful measurement rather than measuring the mass of cholesterol.
For Phase III trial success, patients should have a benchmark of at least 70% Lp(a) levels, because it is likely a lower level will not indicate a clinically significant reduction with AKCEA-APO(a)-LRx, said Medical University of Vienna professor of atherosclerosis research Dr Christoph Binder. Previous trials showed a mean reduction of up to 94%.
The drug's longer-term safety and tolerability should also be first assessed in CVD and atherosclerosis patients in a Phase III prior to carrying out a large CVOT, said Stein and Binder, respectively. The Phase I/IIa trials had insufficient safety data for patients with CV risk, as they are mainly focused on dosage, so a longer safety study prior to a CVOT is warranted, said Thomas.
The Phase III results would then form the trial design for the CVOT, said Binder and Arsenault. Binder noted in the CVOT, major adverse cardiovascular events should be identified as the primary endpoint. The CVOT will take approximately 4-5 years and have different ethnic populations to determine CV events, said Arsenault. Standard-of-care statins should be given as a comparator on top of the study drug because they are best at lowering cholesterol levels, said Arsenault and Stein.
Previous trial results, drug tweaks boost confidence
In terms of the Phase IIb results, the reformulation of the parent molecule to AKCEA-APO(a)-LRx and Phase I and Phase I/IIa positive results underscore assurances for success, said Binder.
Originally IONIS-APO(a)-Rx was the antisense to target Lp(a) reduction by silencing the mRNA sequence of Lp(a) production, said Stein. But in the Phase I/IIa study and the current Phase IIb, the antisense has been modified by the addition of a GalNAc-3 modified antisense, noted Stein and Thomas. This formulation is 30 times more potent, said Stein and Thomas.
The higher dose of the reagent would allow titration of the agent to give Lp(a) reduction of about 80% or more in the Phase IIb, said Thomas and Binder. The Phase IIb trial does not cite doses on ClinicalTrials.gov.
The 206-volunteer Phase I trial for IONIS-APO(a)-Rx showed statistically and clinically significant dose-dependent reductions of Lp(a), said Binder; the study had 100mg to 300mg doses with the highest dose showing a 77.8% reduction of plasma Lp(a) from baseline. In the 64-subject Phase II trial of IONIS-APO(a)-Rx, with doses of 100mg to 300mg, the highest dose had an Lp(a)  reduction of 66.8%. The 65-patient Phase I/IIa study of AKCEA-APO(a)-LRx achieved dose-dependent reductions in Lp(a) of 92% for the 20mg dose.
In terms of safety potential for the Phase IIb, the reformulation suggests potential decrease in the injection site skin reactions seen in previous trials, said Stein and Thomas. AKCEA-APO(a)-LRx should also have less severe impact on the liver than IONIS-APO(a)-Rx as the formulation targets the liver better, Stein added.
Arsenault said thus far he has not been aware of any side effects and it is well tolerated. To date there have been no severe side effects, but they may develop in future trials, as a Phase III trial will be longer than the current Phase IIb trial, Ference noted.
by Arafa Salam, PhD, in London
Arafa Salam, PhD, is a reporter for Pharmaceutical Technology parent company GlobalData's investigative journalism team. A version of this article originally appeared on the Insights module of GlobalData's Pharmaceutical Intelligence Center. To access more articles like this, visit GlobalData.