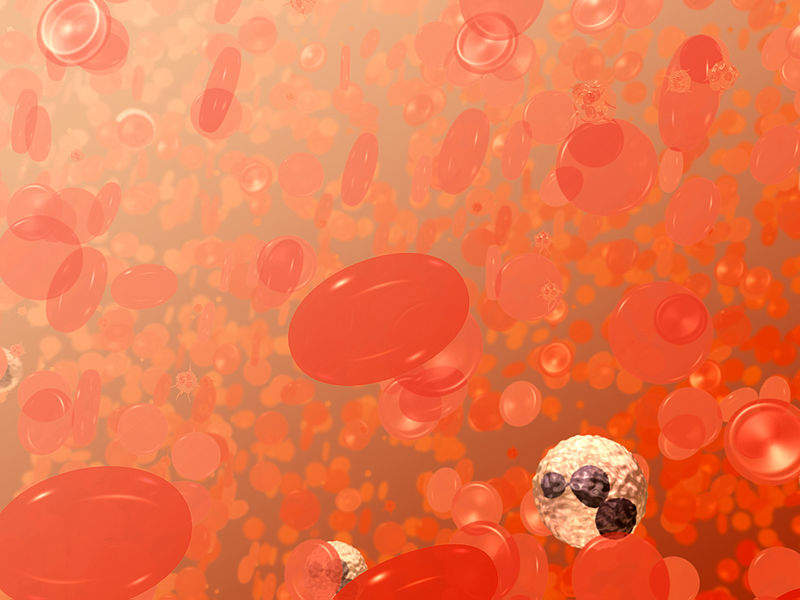 Alexion Pharmaceuticals' ALXN1210 for paroxysmal nocturnal hemoglobinuria (PNH) is unlikely to see a price premium to Alexion's Soliris (eculizumab) once approved. However, a slight price increase is merited if savings in other healthcare areas, such as ancillary staff costs, infusion reduction and better patient adherence, can be achieved.
A pay-for-performance (P4P) or a cost-sharing agreement based on a benchmark for lowered costs is also likely. A P4P model offers financial incentives for meeting certain performance measures. A cost-sharing agreement would have the insurer and drug company split the drug costs.
As ALXN1210 is likely to improve the quality of life for patients the influence of physicians and patient advocacy groups on payers to place ALXN1210 on formularies is likely to be significant. PNH is a rare, acquired, life-threatening blood disease characterised by destruction of red blood cells by the complement system, a part of the body's innate immune system.
Four physicians also said they will like to switch all their patients to ALXN1210 to improve patient quality of life and convenience. ALXN1210 is an infusion up to every eight weeks as opposed to every two weeks with Soliris, which is the key product differentiator, they said.
ALXN1210's 246-patient Phase III data indicated it had similar efficacy in the primary endpoints (outcome measures) of lactate dehydrogenase (LDH) normalisation and transfusion avoidance to Soliris, validating approval, the physicians said. Both LDH normalisation and transfusion avoidance are key parameters in evaluating PNH therapies.
The product has an 18 February 2019 action date. Alexion submitted an application for approval to the EMA on 28 June.
An analyst report forecasts sales of $5.3bn by 2022. Alexion's market cap is $26bn.
Alexion did not respond to a request for comment.
Premium price raise hinges on proven cost savings
Soliris' already high cost means that ALXN1210 is unlikely to reach a price premium for PNH treatment, especially as the former differentiates itself only in less-frequent infusions, said Steven Bradshaw, managing director, Valid Insight, London. Soliris' price is up to $409,599 per patient per year.
A lower number of infusions alone is unlikely to suffice for a price premium, as higher efficacy is usually required for this, said a US pricing and reimbursement consultant. However, ALXN1210's less-frequent dosing could lead to better patient adherence and reduced infusions, which in turn could justify a price premium, said Joshua Cohen, independent healthcare analyst, Tufts University Center for the Study of Drug Development.
When assessing the justification for a price premium, efficacy and safety are reviewed as well as whether there is a need for a step edit, said Anita Burrell, vice president, global market access, Health Strategies Group, Pennsylvania. Payers do not like to pay for convenience, especially for an already very expensive drug, she said. Still, given that PNH is an orphan indication, this does not imply a huge budget impact, she said. Alexion is under less pressure on price as opposed to more prevalent disease areas, she said. Alexion can also make a case for an incremental price premium for ALXN1210 based on a reduction in staff ancillary costs, Burrell noted.
That said, payers tend to be highly sceptical about reformulations, such as ALXN1210, and any price increase for an already expensive drug would have to be justified by cost savings in other areas of the healthcare system, Cohen and Bradshaw said. Therefore price parity is more likely, Bradshaw said.
With an improvement in patient quality of life and strong physician support, the pressure on payers will be large for placing the drug on various drug formularies, the consultant said. The pressure of patient advocacy groups and physicians means it is unlikely that payers will refuse patient access for ALXN1210, said Burrell.
There will most definitely be rebates and discounts when Alexion negotiates with payers, Cohen and Bradshaw said, with Cohen adding Soliris serves as competition. However, rebates are usually smaller for orphan drugs versus nonorphan drugs considering the limited product manufacturers, said Cohen. The net drug price for the payer is achieved with confidential discounts, and some rebates can go as high as 30% off the list price, said Bradshaw.
UK, French market access will be tough to crack
With regards to UK market access, the National Institute for Health and Care Excellence (NICE) is not always keen to pay for drug innovations it considers incremental unless cost savings can be demonstrated and not just extrapolated from clinical trial data, Cohen said. The best guess is that NICE will do its own ALXN1210 postapproval analysis to evaluate cost-savings offsets, he said. NICE evaluates drug therapies on cost and therapeutic value and makes recommendations to the National Health Service (NHS) on coverage.
It is clear that Soliris, the predecessor of ALXN1210, is on NHS England at a confidential discount, said Burrell. This will pose challenges for ALXN1210 as NICE is likely to request the same balance of discount, she noted.
ALXN1210's cost per quality-adjusted life year (QALY), the cost-effective algorithm set by NICE, will depend on if NICE finds it is cost-effective and whether it meets the required budget threshold, Bradshaw said. A threshold of less than GBP 20k (USD 26k) per QALY gained is considered cost-effective, according to NICE's website. That said, there is no cost per QALY threshold published for Soliris and NICE has said all opportunities for cost reduction must be undertaken, Burrell said.
NICE will give ALXN1210 credit for a reduction in ancillary costs; however, if the price premium is far above the savings in ancillary costs then NICE would likely implement a patient access scheme, Burrell said.
It is very challenging to get expensive products onto the NHS due to budget impact tests, Bradshaw said. Had those tests been implemented at the time of Soliris' approval, then it is unlikely that drug would have been adopted by NHS, he said. Budget impact tests assess a drug's financial impact over the first three years of its use in the NHS. If the budget impact exceeds £20m (USD$26m) in any of the first three years, NHS England may engage in commercial discussions with the company. As PNH is an orphan disease the cost of ALXN1210 may not reach £20m, Burrell said.
With regards to the French pricing and reimbursement system, ALXN1210 will get an ASMR rating of 4 or 5 as the evidence will show it is exactly the same as Soliris with respect to efficacy, Bradshaw and Burrell said. An ASMR rating of 4 or 5 does not allow a price premium, Burrell noted. The ASMR is a grading system that provides a basis for price fixing. A rating of 5 indicates no improvement in medical benefit and a rating of 1 indicates major improvement.
There is a strong possibility, which occurs with many expensive drugs, of a P4P or cost-sharing agreement, with the benchmark being a reduction in costs, Bradshaw and the consultant said. While reduced ancillary costs is the most obvious benchmark for a P4P scheme, real-world evidence for efficacy and safety can also be another potential benchmark, said Burrell.
ALXN1210 efficacy similar to that of Soliris, bodes well for approvals
The only key difference between Soliris and ALXN1210 is the longer span between administration times, said four physicians, with all noting they expected approval. The latter's administration time, up to every eight weeks as opposed to every two weeks, will be more convenient for patients, they said. Should insurance cover ALXN1210, then all patients would be switched, they agreed. That said, as physicians are familiar with Soliris, some may prefer to keep their patients on it as opposed to switching them to the unfamiliar ALXN1210, Burrell said.
ALXN1210's efficacy data were highly similar to Soliris in the Phase III head-to-head, randomised, open-label, active-controlled study, supporting regulatory approvals, the physicians said. In terms of the primary endpoints, LDH normalisation was 53.6% for ALXN1210 and 49.4% with Soliris, and transfusion avoidance was 73.6% for ALXN1210 and 66.1% for Soliris. In terms of reducing transfusion requirement, one would need 10 years of data to see reduction in rate of thrombosis and premature mortality, said Dr Richard Wells, haematologist, Sunnybrook Health Services Centre, Toronto, Canada.
Data from an analyst report showed a much more consistent inhibition of C5 complement by ALXN1210 as opposed to Soliris. However, the inhibition of C5 complement does not have much clinical significance, said Dr Carlos de Castro, professor of medicine, Duke University School of Medicine, Durham, North Carolina. The C5 complement is a good starting point but it does not describe how anaemia fluctuates or the actual profile of haemoglobin, said a PNH expert.
An Alexion press release said ALXN1210 shows superiority with breakthrough haemolysis, with 4% of patients suffering breakthrough haemolysis versus 10.7% with Soliris (p=0.074). However, as the data did not reach statistical significance a superiority conclusion cannot be drawn, said Castro, the PNH expert and Dr Jeremy Pantin, chief fellow for haematology and medical oncology, Department of Hematology, Augusta University, Georgia. These data clearly show it was not tested in enough patients, Castro and the PNH expert said.
There are no safety concerns about ALXN1210, Castro and Pantin said. There was one antidrug antibody observed for ALXN1210 and the most frequent adverse event was a headache. This is an indication that the drug is working; the pyrexia adverse event recorded was also transient and is of no great consequence, said Wells.
by Mina Moawad and Hannah Wilgar in London
Mina Moawad is a reporter for Pharmaceutical Technology parent company GlobalData's investigative journalism team. A version of this article originally appeared on the Insights module of GlobalData's Pharmaceutical Intelligence Center. To access more articles like this, visit GlobalData.