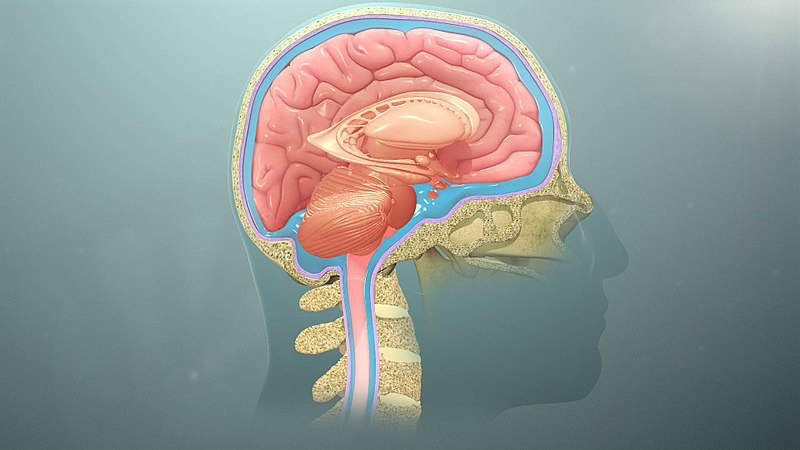 NeuroActiva is actively discussing either a large pharma partnership or a potential NASDAQ public listing (IPO) by mid-2019 to raise $150m–$200m for a 1,250-patient Phase III Alzheimer's disease (AD) trial slated for fall 2019, said Chairman Lloyd Tran on the sidelines of the LSX World Congressin Boston.
The California-based company presented Phase IIa data of its lead drug, NA-831 (traneurocin), in 56 patients in July and will start dosing for its 156-patient Phase IIb study (NCT03538522) in November, Tran said. The Phase IIb should readout in late summer 2019, which will most likely be the company's inflection point for a deal trigger or public listing, he noted. Following a Phase III initiation in late 2019 and a potential New Drug Application (NDA) submission to the FDA, the drug could be on the market by 2022/23, he added. An NDA is a type of regulatory filing to the agency in order to attain regulatory approval.
Tran declined to disclose how much the company has raised previously, but said it is fully funded until Phase IIb completion in mid-2019. NeuroActiva will not enter Phase III unless it has secured a significant portion of its targeted funding via either a corporate partnership or an IPO, Tran said. The company is considering both options in parallel and prefers a partner over an IPO, but should partner talks not progress quickly enough, the company will pursue the IPO, he noted.
The company has already engaged financial advisors and underwriters from global investment banks for a potential listing, though is still open to advisory hire approaches, he said. A crossover financing round prior to an IPO could be a possibility, pending internal discussions, he added.
Current trial progress
Phase IIa data piqued the interest of large pharma players who have tried and failed in the AD space, with many companies at the due diligence stage and awaiting Phase IIb data, Tran said. The Phase IIa did not take place in the US, Tran said, declining to specify where the study ran. He noted traneurocin would be one of the few AD drug candidates that have not followed the amyloid hypothesis, which most of the recent failed AD drugs were based on. NeuroActiva is taking a different and three-pronged approach—neuroprotection, neurogenesis and cognitive protection—with its once-daily oral drug traneurocin.
With 5.7 million Alzheimer patients in the US and 44 million patients around the world, the potential market size for AD is estimated to be around $7–10bn, so the company is only considering compelling offers from big pharma players.
The company is in serious discussion with three types of potential partners, Tran said, with a preference for the first of the following options: a company that has tried and failed in AD; second is big pharma that is active in the central nervous system (CNS) space but wants to break into AD research; the third option is a company with no experience in CNS disorders but has enough financial capital to offer a large-scale buyout. Large companies in the AD space that are yet to strike success include Eisai, Eli Lilly, Pfizer, Johnson & Johnson, Merck and Biogen.
In terms of valuation and comparable companies, Tran mentioned Axovant Sciences as the latest company with an AD asset to IPO. AxoVant bought a Phase II AD asset, intepirdine, from GlaxoSmithKline in 2014 and raised $362m in June 2015 for a valuation exceeding $1bn; however, the drug failed Phase III trials in 2017, public information shows.
NeuroActiva presented Phase IIa data as a late-breaking abstract at the Alzheimer's Association International Conference (AAIC) 2018 in Chicago (Poster No. P4-201). The study was primarily a safety study, but results suggest traneurocin could slow decline in cognitive function of patients with mild cognitive impairment or mild-to-moderate dementia due to AD, according to a 30 July press release.
After 24 weeks of treatment for patients with mild-to-moderate AD, traneurocin showed a significant improvement with the ADAS-Cog score change of an average of 4.1 versus placebo (p= 0.01; ITT). This represented a 47% slowing in the rate of decline for the traneurocin arm, which was considered to be clinically important, according to the release.
Tran said traneurocin is a small drug molecule that has better ability to cross the blood-brain barrier compared with immunotherapy drugs with a very large molecular weight (more than 45,000 Dalton), like Pfizer/J&J's bapineuzumab and Eli Lilly's solanezumab, and traneurocin has been shown to be well tolerated in healthy volunteers.
Exploring Phase III CROs in early 2019
The Phase IIb trial will be conducted in US, Australia, New Zealand and Canada, with a contract research organisation (CRO) already secured. However, NeuroActiva will be exploring the hire of CROs (one global or multiple regional CROs) for its Phase III trial in early 2019 when it plans to have its protocol finalised and recruitment processes started, Tran said. CROs are companies that provide support to the pharmaceutical, biotechnology, and medical device industries in the form of research services outsourced on a contract basis.
The company is not open to pitches right now but could potentially welcome offers from global or top-tier local CROs with AD experience in early 2019, Tran said. The Phase III trial will be conducted in seven countries including the US, Canada, Australia, New Zealand, UK, China and Czech Republic, he said.
The company is working with manufacturer for the asset, Tran said, though declined to name the company. The firm has other AD assets in its pipeline, but is focusing on the development of traneurocin, he added.
by Surani Fernando in Boston
Surani Fernando is Editor in the New York office for Pharmaceutical Technology parent company GlobalData's investigative journalism team. A version of this article originally appeared on the Insights module of GlobalData's Pharmaceutical Intelligence Center. To access more articles like this, visit GlobalData.