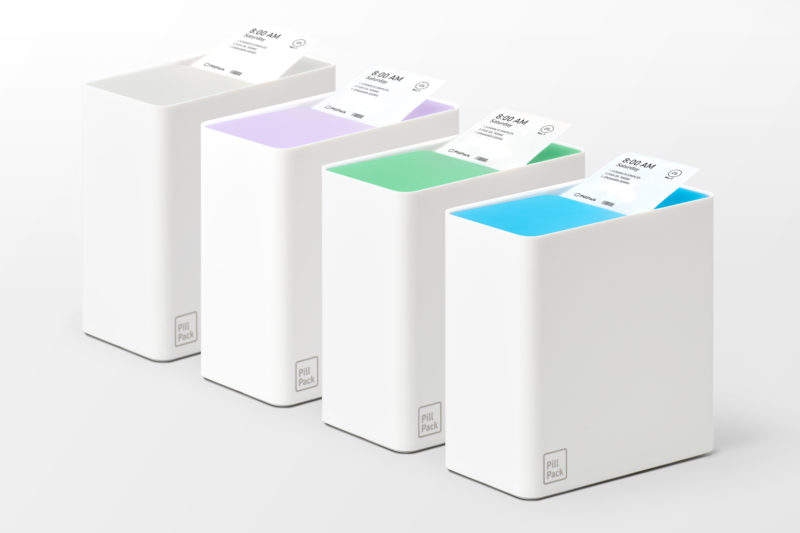 Amazon continues to disrupt and challenge conventional businesses with their recent acquisition of an online pharmacy, PillPack. The deal is expected to close in the second half of 2018 and is reportedly worth close to $1B. This deal not only solidifies Amazon as a key player within the healthcare industry, but also allows it to directly and commercially compete with key players within the healthcare setting.
PillPack is an innovative company with a simple idea: to minimize confusion for patients by providing small packs of their medications that are pre-sorted by dosage, time, and day, and delivered to their door. Moreover, there is client support with a 24/7 online and telehealth pharmacy team available. Jeff Wilke, CEO of Amazon Worldwide Consumer, commented during a press release that "PillPack's visionary team has a combination of deep pharmacy experience and a focus on technology. PillPack is meaningfully improving its customers' lives, and we want to help them continue making it easy for people to save time, simplify their lives, and feel healthier. We're excited to see what we can do together on behalf of customers over time."
PillPack was last valued at $361M after a round of funding in 2016. The fact the deal is being reported as around $1B demonstrates the increased competition and increased opportunity within the electronic health market. In addition, the infrastructure and resources that Amazon already has in place for directly delivering goods to consumers will allow PillPack to scale much more easily.
Not only does the deal give Amazon PillPack's ecommerce pharmaceutical business, it also includes added value in the operating system PillPack uses to aggregate patient data. In an age where healthcare companies are moving towards data-driven business decisions, this will allow Amazon to venture into other healthcare settings: the ability to set up proprietary healthcare databases and manage them is directly translatable to other sectors of the healthcare industry.
The announced merger has already created trouble for conventional brick and mortar pharmacies, as share prices for CVS, Walgreens, and Rite Aid plummeted. The three companies combined lost more than $11B in market value. Conversely, CEOs and analysts are not particularly worried by the hoopla of the acquisition, noting that the pharmacy business is more intricate than simply delivering drugs to patients.
Regardless of the coming changes, Amazon stepping into the healthcare industry can only lead to better patient outcomes. With PillPack, they can ease the lives of chronic disease patients who will need medications for the rest of their lives, while challenging the status quo.