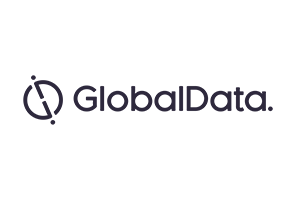 In the Western world, the first gene therapy in oncology was approved in 2015, when both European Medicines Agency (EMA) and FDA approved Amgen's Imlygic (talimogene laherparepvec). Imlygic is a genetically modified oncolytic viral therapy that is designed to replicate within tumours and produce an immunostimulatory protein called granulocyte-macrophage colony-stimulating factor (GM-CSF).
Upon intratumoral (IT) administration, Imlygic causes tumour cell lysis and ruptures tumours, releasing tumour-derived antigens, which is thought to amplify an anti-tumour immune response in combination with GM-CSF. Despite the initial hype for this exciting mode of cancer gene therapy, Imlygic's debut did not translate into sustained growth in the melanoma market, with Amgen's global revenues for both Imlygic and Corlanor (ivabradine), combined with its two business operations, reached a mere $63M in Q1 2018.
GlobalData believes that the limitations of the IT administration and the intense competition from immune checkpoint inhibitors (CPIs) due to their efficacy and manageable side effects are the two main factors that underlie the negligible revenue of this novel therapy, which is otherwise an efficacious and highly tolerable treatment option in melanoma.
Limitations of IT administration
While IT injection may appear to be a convenient way of administering a therapy, it often entails the injection of numerous lesions and requires multiple injections per lesion to generate a clinical benefit, which collectively results in a cumbersome treatment regimen compared to intravenously administered treatment options such as CPIs in melanoma.
In addition, IT administration is most applicable to cutaneous and subcutaneous tumours, which results in local tumour responses but often falls short of leading to a systemic clinical benefit due to insufficient delivery of the therapy to visceral lesions. Consequently, disease progression in visceral lesions is one of the major reasons of treatment failure following IT administration of Imlygic.
Having fallen behind CPIs as a monotherapy, Amgen's new strategy is to join forces with CPIs to bring Imlygic to prominence in melanoma and other oncology indications. In a Phase Ib/II clinical trial, when given in combination with Bristol-Myers Squibb's Yervoy (ipilimumab), Imlygic was found to be superior to Yervoy monotherapy, doubling the objective tumour response rate in unresectable advanced melanoma.
In the ongoing Phase III KEYNOTE-034 study, Imlygic is being paired with Merck & Co.'s anti-programmed cell death protein 1 (anti-PD-1) CPI Keytruda (pembrolizumab) in unresected melanoma. If the results from this study, which are expected in Q4 2018, are positive, they could help Imlygic to move to the forefront of the treatment algorithm and help Amgen carve out a considerable market share in melanoma.
For more insight and data, visit the GlobalData Report Store – Pharmaceutical Technology is part of GlobalData Plc.
Cell & Gene Therapy Coverage on Pharmaceutical Technology supported by Cytiva.
Editorial content is independently produced and follows the highest standards of journalistic integrity. Topic sponsors are not involved in the creation of editorial content.