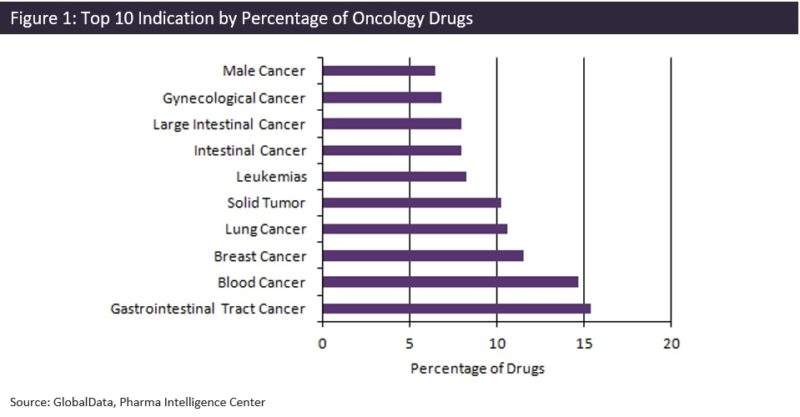 Oncology research, which includes the medical, radiation, and surgical fields, is always ongoing. Therefore, the oncology pipeline is a key portion of the GlobalData Pharma Intelligence Center. Currently, the Pharma Intelligence Center database includes many key analyses, including by indication and molecule type.
As you can see from the figures below, the top 10 oncology indications and molecule type are provided. Gastrointestinal tract cancer is the leader, with male cancer holding last place of the top ten indications. The top molecule type is biologic, with monoclonal antibody conjugated coming in tenth place.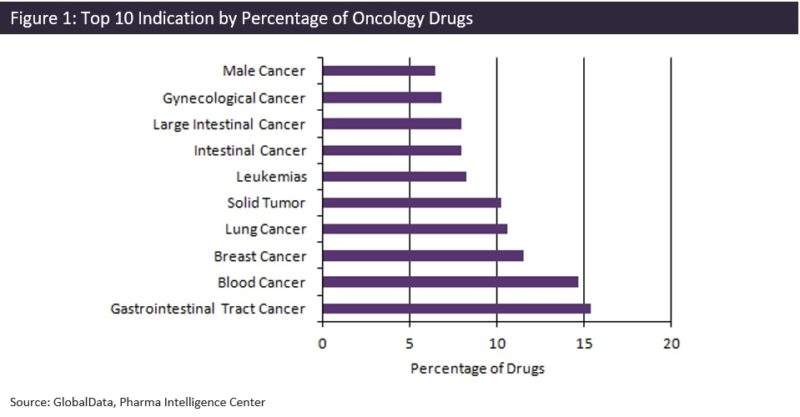 This is just a small sample of the kinds of analyses that the GlobalData Pharma Intelligence Center can offer. If you would like to access this database for more information about the oncology pipeline, or any of the other indications covered within the database, please contact a GlobalData sales representative to gain access.
For more insight and data, visit the GlobalData Report Store –  Pharmaceutical Technology is part of GlobalData Plc.