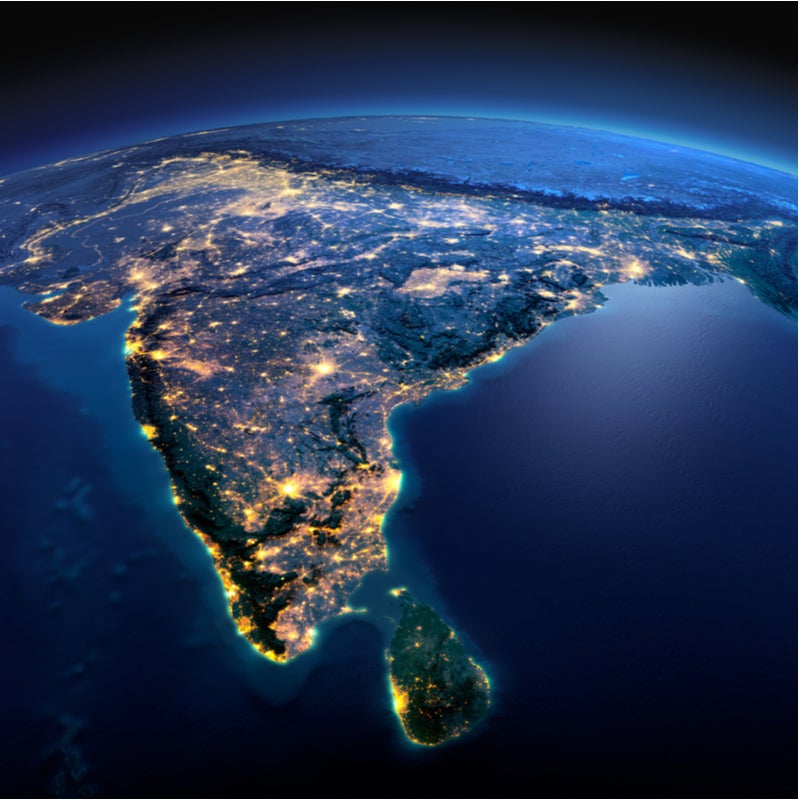 This is the third Country Focus article in a series covering Indian manufacturing. 
———————————————————————————————————————————-
The Indian state of Telangana is renowned as a hub for the country's pharmaceutical industry, accounting for 35–40% of national pharma production and its position will strengthen with the completion of Hyderabad Pharma City, which is currently under construction. 
Telangana and Andhra Pradesh, both of which are central-south states, have the most pharma CMO manufacturing of all Indian states. 
India is the largest provider of generic drugs and is establishing itself as one of the leading manufacturers of biosimilars. The opportunities to excel will increase as the next wave of biologics loses patent protection in the next three years, including Amgen's (Thousand Oaks, CA, US) blockbuster drug Xgeva (denosumab). However, there is a limited number of contract manufacturing facilities available to handle biologics API manufacturing in the country, according to GlobalData's Contract Service Provider database. 
Domestic demand for medicines should also increase as the country develops and incomes increase, making healthcare more affordable to a larger proportion of the population. India currently imports nearly 80% of its APIs from China. This overreliance on China could make the pharma industry vulnerable. Recently, manufacturers have experienced a sharp spike in the prices of these raw materials due to rising labour costs and the Chinese government shutdown of numerous API manufacturing plants due to environmental concerns. If current trends persist, API sourcing from China will eventually lead to a reduction of Indian drug profitability. Consequently, India plans to promote domestic API production under the Make in India initiative to counter this overreliance on China. The Make in India initiative was launched in September 2014 as part of a wider set of nation-building initiatives with the goal to transform India into a global design and manufacturing hub.
Ahmedabad (in Gujarat state), Bangalore (Karnataka), Hyderabad (Telangana), and Mumbai (Maharashtra) are where the major pharmaceutical manufacturing hubs are located in India. These central and southern Indian states are the traditional powerhouses for pharma manufacturing in the country. Recently, there has been development in the northern states, but they still lag behind other regions (E/MOR, March 2019). Due to the high number of facilities in the central and southern states, this article focuses on only two Indian states: Andhra Pradesh and Telangana (see Figure 1).
Figure 2: Number of EMA- and/or FDA-Approved Pharmaceutical Facilities in Andhra Pradesh and Telangana
Telangana is the 12th most populous state in India. Its capital Hyderabad is the most populous district and the eighth largest by gross domestic product (GDP), driven mainly by agriculture. Telangana was originally the north-central and northeastern region of Andhra Pradesh until June 2014, when it became its own state. Telangana is bordered on the north by the state of Maharashtra, which also has a strong pharmaceutical industry, as analyzed in an earlier article (E/MOR, September 2018). Telangana has more than double the amount of European Medicines Agency (EMA)- and/or FDA-approved pharmaceutical facilities as Andhra Pradesh, at 173 facilities and 75 facilities, respectively. Major pharma companies and CMOs such as Mylan NV (Hertfordshire, UK), Albany Molecular Research Inc (Albany, NY, US), and Cambrex Corp (East Rutherford, NJ, US) have manufacturing facilities in Telangana. Half of this state's pharma manufacturing facilities are involved in API manufacture.
Andhra Pradesh is the state immediately south of Telangana, and is another pharma hub. It is known for its strong agricultural industry and is the ninth largest state by GDP. Eisai Co Ltd (Tokyo, Japan) and Mylan NV have facilities in Andhra Pradesh, and 69% of this state's facilities are involved in API manufacture.
Most facilities in Andhra Pradesh and Telangana are owned by domestic Indian pharmaceutical companies. In line with the global perception of a strong generics manufacturing industry in India, the majority of these regions' facilities offer small molecule API manufacturing.
Unlike other Indian states covered in previous EMOR articles, there is an unusually high number of CMOs with multiple facilities in Andhra Pradesh and Telangana. This may be attributable to larger CMOs being headquartered in these states and heavily investing in the region. Nonetheless, the majority of facilities (62%) belong to companies with a single site in the region, which indicates the large merger and acquisition (M&A) potential of the Indian industry as the value of the market increases.  
One company, Aurobindo Pharma Ltd (Hyderabad, India), has 17 facilities in the region. The company markets a wide range of its own drugs and provides contract services for generic drugs and APIs. It has five facilities in Andhra Pradesh and 12 in Telangana, roughly equivalent to the overall facilities split in the region, as observed in Figure 2. It has only two facilities located outside the region, in the US and Rajasthan, India.
MSN Laboratories Pvt Ltd (Hyderabad, India) and Dr. Reddy's Laboratories Ltd (Hyderabad, India) also have a strong presence in the region, with over 10 facilities each. Even the largest pharma CMOs in the region face regulatory challenges. Dr. Reddy's Laboratories Ltd recently receiving a Voluntary Action Initiated (VAI) classification in the FDA's Establishment Inspection Report (EIR) for FTO VII, a formulations manufacturing facility at Duvvada, Visakhapatnam, Andhra Pradesh that has a history of FDA violations (E/MOR, March 2019). Aurobindo Pharma received a warning letter from FDA for its Unit XI facility in Srikakulam District, Andhra Pradesh in June 2019. 
Although headquartered overseas, Mylan has a strong manufacturing presence in India with 23 sites, 12 of which are in Andhra Pradesh and Telangana, illustrating the region's major importance to the company. These sites will soon be owned by the company that will be formed from the recently announced merger of Mylan with Pfizer's Upjohn business unit (B/POR, September 2019).
The majority of FDA- and/or EMA-approved facilities in the region surveyed (125 out of 249) are approved by both regulators. This is markedly different from the Northern Indian and Maharashtra states covered in previous E/MOR articles, where most facilities are FDA approved only. There is a comparatively low number of EMA approved only facilities in Andhra Pradesh and Telangana. There are only 12 facilities in the region that are EMA approved only, without FDA approval, representing 5% of facilities in the region.
A total of 111 facilities are FDA approved only, which indicates a heavy reliance on the US market. The US government recently withdrew the Generalised System of Preferences (GSP) privileges from India, which came into force on 5 June 2019. Withdrawal of the GSP, a scheme developed in the 1970s, has introduced tariffs on Indian exports to the US and ultimately acts as a deterrent to the demand for Indian goods and services. In response to this withdrawal, India has imposed retaliatory tariffs on 29 US products (E/MOR June 2019). Similar to other emerging markets, regional dependence on the US market is a potential danger to local contract service providers, which should consider further diversifying by seeking approval from other countries' regulators, especially as the US continues to escalate its isolationist trade policies with both India and China.
This analysis covers only FDA- and EMA-approved facilities and uses GlobalData's Contract Service Providers database, which provides world-class insight into the contract manufacturing industry.