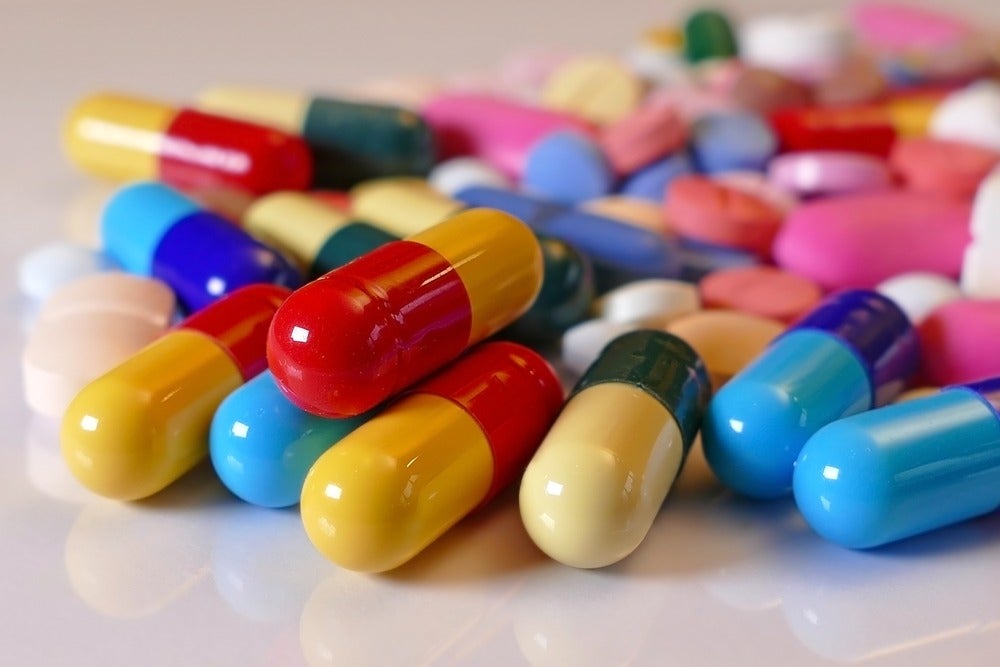 The anti-aging market is currently researching whether or not it is possible for the ageing process to be significantly slowed or even reversed through the use of pharmaceuticals.
Many drugs on the market such as metformin, which is prescribed for type 2 diabetes, have been shown to possess preventative qualities for major age-related diseases such as heart disease or cancer. However, there are no agents on the market or in the pipeline specifically developed to decelerate ageing, excluding those used for skincare or haircare.
Anti-ageing drug research
With recent gerontology studies producing positive results, GlobalData believes that drug developers will show an increased interest in R&D focused on significantly reducing the impact of ageing and increasing the lifespan of humans.
As knowledge of the physiological changes that occur within the body throughout the ageing process increases, more questions are being asked about whether or not it is possible to reverse some of these changes. At the forefront of this questioning is Professor Alistair Sinclair of Harvard Medical School, who is currently researching multiple different pathological processes associated with the major metabolic signalling molecule NAD+.
During ageing, the bioavailability of NAD+ gradually decreases, leading to an array of conditions. For example, vascular atrophy manifests a reduced blood flow to both skeletal and cardiac muscles, inducing disorders such as cardiovascular disease. One of the best-studied treatments for maintaining optimal NAD+ bioavailability is a calorie restriction (CR) diet. However, long term adherence to a CR dietary regimen is extremely difficult to maintain, especially for individuals who are unwell.
Gerontologists have reached a consensus on the benefits of a CR diet and its ability to prolong life; by encouraging the body to better manage cell division and component recycling, the diet extends cells' life spans. Causing cells to live longer is crucial for anti-ageing due to the Hayflick limit, a phenomenon where a cell population can only divide a finite amount of times due to the shortening of the protective nucleotide sequences known as telomeres. In turn, this leads to cells becoming increasingly susceptible to DNA damage.
The use of compounds that are capable of mimicking cellular changes seen during CR is an auspicious alternative, with Professor Sinclair focusing his studies on the NAD+ precursor molecule nicotinamide mononucleotide (NMN). In mice models, Sinclair and his team have shown that by administering NMN to older mice, NAD+ levels were restored in just 14 days to levels normally observed in younger, healthy animals. This robust correction in age-associated metabolic dysfunction restored mitochondrial muscular function, reversed the onset of vascular atrophy, and improved DNA repair capacities.
Alongside the NAD+ precursor NMN, Professor Sinclair has made many age-related discoveries, including the molecular activation of the "longevity" gene known as SIRT1 using molecules such as resveratrol, a stilbenoid molecule found in plants that are produced in response to stress. Resveratrol has known to exhibit anti-tumour activities, and according to Professor Sinclair, works synergistically with NMN in preventing the cell damage that can be associated with ageing.
There are lucrative opportunities for anti-ageing drug developers who are able to successfully bring longevity treatment to market. However, despite these promising discoveries in the ageing space, an array of obstacles will become apparent once an anti-ageing drug reaches the rigorous clinical trial process. Anti-ageing studies would need to evaluate a primary endpoint of extending lifespan, which means that thousands of patients would need to be enrolled and studies would have to run for many years, similar to current large cardiovascular disease and metabolic clinical trials. As such, developers will need deep pockets if they wish to enter this arena.
Forthcoming report:
GlobalData (2019). Type 2 Diabetes – Global Drug Forecast and Market Analysis to 2028, to be published