AstraZeneca announced plans to build an active pharmaceutical ingredient (API) facility near Dublin, Ireland, in September 2021. Credit: NavinTar / Shutterstock.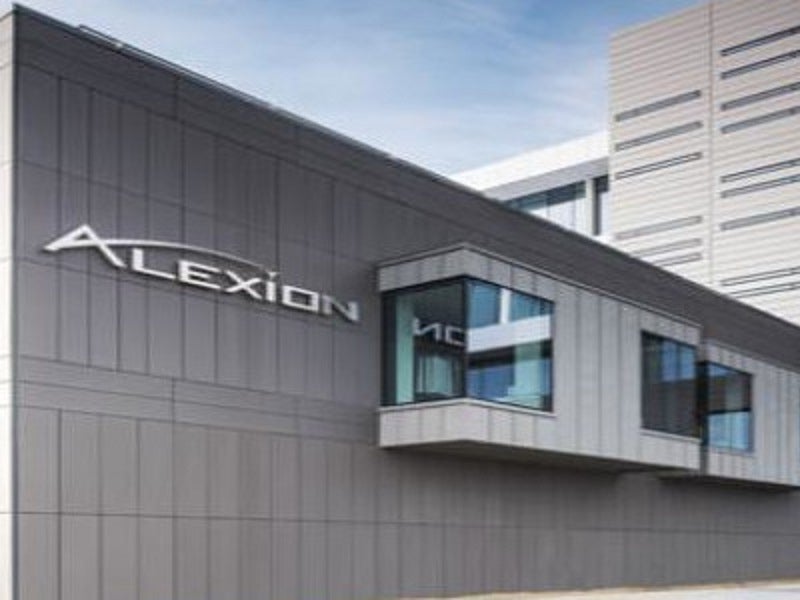 The facility is intended to help AstraZeneca improve the speed and agility of its global supply network. Credit: AstraZeneca.
The facility is being developed to handle the future needs of API compounds involving complex synthesis. Credit: AstraZeneca.
British-Swedish pharmaceutical and biotechnology company AstraZeneca will build a next-generation active pharmaceutical ingredient (API) facility near Dublin, Ireland, to manufacture small molecules for making its global supply network ready to meet future growth.
The company announced plans to invest $360m in the facility in September 2021. The plant is being developed in collaboration with the Industrial Development Agency (IDA) Ireland, an investment agency of Ireland.
AstraZeneca's facility is expected to generate around 100 highly skilled jobs and boost the local economy and Ireland's life sciences sector.
Location of AstraZeneca's Dublin API manufacturing facility
AstraZeneca's facility will be located at its subsidiary Alexion's campus in the College Business & Technology Park in Blanchardstown, Dublin.
Alexion's 41-acre campus houses packaging and testing operations to support the company's global manufacturing network.
Details of the API manufacturing facility in Dublin
The facility will incorporate state-of-the-art processing technologies and digital innovation to expedite the production of small molecules for high value-added medicines in AstraZeneca's pipeline.
The plant's future-proof design will allow it to respond quickly to rapid changes in clinical and commercial requirements, as well as producing a range of medicines such as antibody-drug conjugates and oligonucleotides.
It will be capable of handling the future requirements of API manufacturing for AstraZeneca's medicines, which will include highly complex synthesis.
The project will significantly reduce commercialisation lead times and expenses while adding more sustainable manufacturing processes in line with the company's Ambition Zero Carbon programme, which aims to achieve zero carbon emissions from its global operations by 2025.
AstraZeneca's small molecule drug portfolio
AstraZeneca employs its knowledge and experience across multiple disciplines to design and develop new approaches to drug design and delivery.
The company develops small molecule drugs whose low molecular weight offers advantages in therapeutics such as easy delivery into intracellular targets and oral administration. The molecules can also be designed to engage with biological targets through different modes of action and can be further customised to allow for systemic exposure.
Advancements in automation, artificial intelligence (AI) and machine learning in recent years have improved the success rate in predictions and structure-based design of small molecules.
AstraZeneca has been working on new small molecules, including PROteolysis TArgeting Chimeras (PROTACs) and zirconium cyclosilicates.
PROTACs are two-headed small molecules that break down unwanted proteins in cells with high specificity. Their unique mechanism allows them to target proteins that were previously considered 'undruggable'. The molecule can selectively bind to the protein and tag it with ligase enzyme for subsequent degradation by the proteasome, the cell's own waste disposal system.
Sodium zirconium cyclosilicate can bind potassium ions for use in the treatment of hyperkalaemia, a condition caused by rising blood potassium levels that is associated with chronic kidney disease (CKD), heart failure and diabetes.
Marketing commentary on AstraZeneca
Established by the merger of Swedish company Astra and British company Zeneca in 1999, AstraZeneca focuses on the discovery, development and commercialisation of prescription drugs and biopharmaceuticals.
The company's focus areas include those of oncology and rare diseases such as cardiovascular, renal and metabolism, and respiratory and immunology.
In July 2021, AstraZeneca acquired US-based pharmaceutical company Alexion Pharmaceuticals for $39bn. Alexion is a pioneer in complement inhibition for a range of immune-mediated rare diseases. The acquisition is intended to strengthen AstraZeneca's immunology portfolio.
AstraZeneca previously acquired some of the world's biggest pharmaceutical companies, including Cambridge Antibody Technology, MedImmune, Spirogen and Definiens. The company currently operates in more than 100 countries.