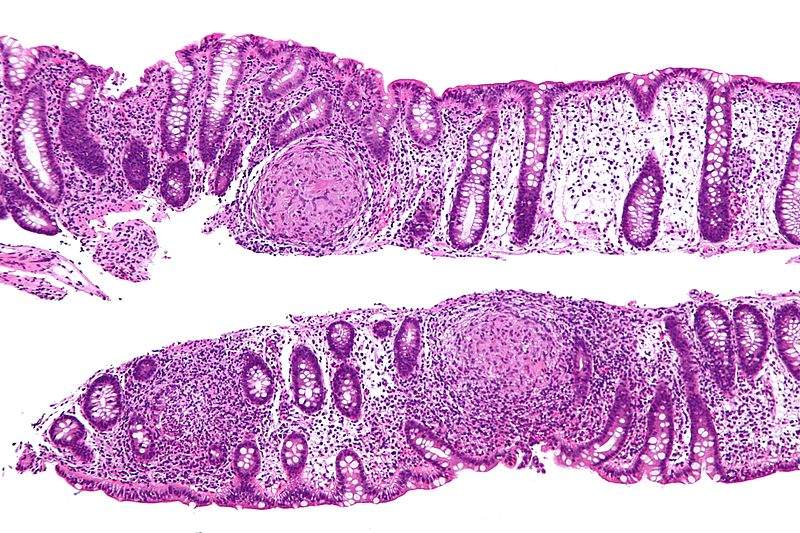 On July 30, RedHill Biopharma announced top-line safety and efficacy results from the first Phase III study of RHB-104, a fixed dose antibiotic combination therapy of clarithromycin, clofazimine, and rifabutin, for Crohn's disease. The development of RHB-104 is based on the idea that Crohn's disease is caused by Mycobacterium avium subspecies paratuberculosis (MAP) infection.
Although these results are the first to demonstrate the efficacy of anti-MAP therapy for the treatment of Crohn's disease, RHB-104 will face strong competition from established biologics and nine other Phase III pipeline therapies, not to mention the continuing launch of biosimilar therapies. If anti-MAP therapy does appear to be the answer to Crohn's disease, the question remains if RedHill will be able to establish RHB-104 in an already crowded market.
The Phase III double-blind, multicenter, parallel study enrolled 331 patients with moderately to severely active Crohn's disease. Patients were randomised (1:1) to receive oral RHB-104 (5mg) or placebo once daily in addition to background medication including aminosalicylates, corticosteroids, immunomodulators, or anti-tumour necrosis factor biologics.
Trial results and implications for Crohn's disease
The primary endpoint, Crohn's Disease Active Index value of less than 150 at Week 26, was reached in a significantly greater proportion of patients receiving RHB-104 (42%) compared with placebo (29%, p = 0.013). Top-line results also showed similar rates of low adverse events between RHB-104 and placebo, suggesting RHB-104 is a safe and well-tolerated oral therapy.
Key opinion leaders interviewed by GlobalData identified the development of a safe oral therapy as a key opportunity in the Crohn's disease market with the potential for RHB-104 to fulfil this unmet need. That being said, RHB-104 is expected to face strong competition from three other oral pipeline therapies in Phase III development: AbbVie and Galapagos/Gilead's janus kinase inhibitors upadacitinib and filgotinib, respectively, and Celgene's sphingosine 1-phosphate receptor 1 agonist ozanimod.
GlobalData anticipates RedHill will need to demonstrate the strong efficacy of RHB-104 in the open-label extension Phase III study and price their therapy strategically in order to compete in the Crohn's disease market.