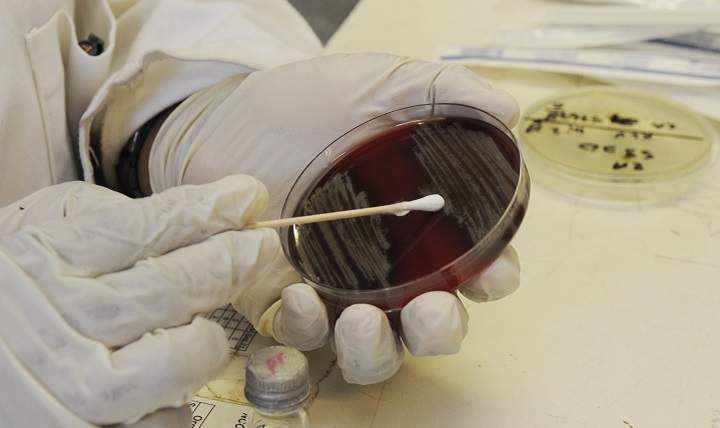 On October 4, antimicrobial resistance (AMR) took centre stage at IDWeek 2018, beginning with a talk by Lonnie King, vice chair of the Presidential Advisory Council on Combating Antibiotic-Resistant Bacteria (PACCARB). Dr King discussed updates from the One Health concept for defeating AMR and optimising health outcomes, which comprises a collaborative national effort between human, animal, and environmental factors.
Proponents of this concept espouse an integrated approach to minimise the transmission of resistance across species, beginning with scrutiny of the 64,000 tons of veterinary antibiotics used annually in the US. A coordinated national action plan to combat AMR includes strengthening surveillance, diagnostics, research, and global partnerships. However, Dr King stressed that all coordinated efforts must circle back towards one central idea: antibiotics stewardship.
Antimicrobial stewardship refers to an organised set of strategies designed to optimise outcomes from antimicrobial use. Intensive drug exploration throughout the 20th century produced over a dozen new classes of antibiotics, but slackening development and increasingly resistant infectious strains are now posing unprecedented challenges to health care providers. Although a principal goal is to minimise the emergence of resistant strains, additional stewardship goals include reducing toxicity and costs associated with antimicrobial treatment.
In 2007, the Infectious Diseases Society of America (IDSA) and Society for Healthcare Epidemiology of America (SHEA) released their first guidelines for antibiotics stewardship, including core elements such as tracking of antibiotic use, regular reporting of antibiotics resistance, and consolidation of pharmacy leads. Hospital participation was initially sluggish, and in 2014 only 41% of US hospitals had stewardship programs.
Since then, a new accreditation programme from the Joint Commission and a slow legislative crawl towards mandatory participation has produced great results. By 2017, to 76% of US hospitals (3,794 total) had stewardship programs, with 1,012 hospitals regularly reporting data to the Centers for Disease Control and Prevention (CDC). Most hospitals active provide actionable data and feedback, allowing a coordinated update of standards for best practices.
Diagnostic stewardship
An often overlooked component in the judicious use of antibiotics is diagnostic stewardship, defined simply as the right test for the right patients at the right time. Appropriate outcome measures should be diligently tracked by diagnostic centres, encompassing a close relationship with the stewardship partners to track how variations in diagnosis inform antibiotics prescribing patterns.
IDWeek speakers emphasised that it is also the responsibility of diagnostics to optimise the technical process of performing and reporting tests. This includes expediting specimen collection and handling to avoid bacterial overgrowth in samples, improving testing parameters, and providing interpretive guidance. A study from the Mayo Clinic found that molecular testing for streptococcal pharyngitis was often overly sensitive, resulting in twice as many positive tests as sensitive as throat cultures (16.5% versus 8.4%) and leading to overprescribing of antibiotics.
Several presentations at IDWeek 2018 focused on recent innovations to stewardship, including tele-antibiotic stewardship as a means of accessing remote or difficult to access medical centres. In a pilot program that began in 2015, infectious diseases physicians were able to access two rural VA medical centre (VAMC) intervention sites and effectively reduce the rate of antibiotic use in long-term care units. Other improvements have come in the form of a standardised antimicrobial administration ratio (SAAR) developed by the CDC, which provides risk-adjusted benchmarks of antibiotics use for participating hospitals based on integrated collected data.