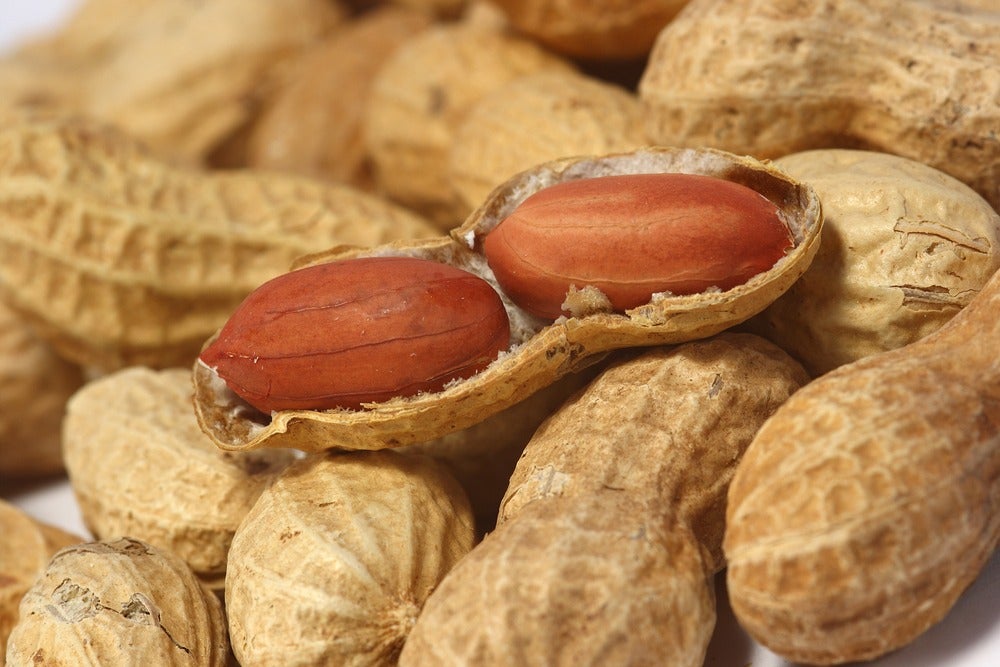 On 25 February at the 2019 American Academy of Allergy, Asthma & Immunology (AAAAI) annual meeting, Aravax, an Australian biotechnology company, presented positive Phase I data from a clinical trial evaluating the safety and tolerability of PVX108, a novel intradermal peanut allergy immunotherapy vaccine, in peanut allergic individuals.
Original attempts at injectable immunotherapy using unmodified peanut allergens led to serious side effects and even one fatality.
Peanut allergy vaccine development
Considering the historic safety issues with peanut allergy vaccines, GlobalData believes that Aravax's demonstration of PVX108's safety and tolerability is an important milestone.
If future trials prove the therapy to be both safe and efficacious, PVX108 could provide patients with a new immunotherapy option – possibly one that is even more tolerable than oral immunotherapy.
PVX108 consists of a collection of short, synthetic peptides representing the dominant T-cell epitopes of major peanut allergens. By using allergen fragments rather than whole peanut allergens, PVX108 can target allergen-specific T-cells and promote tolerogenic responses without causing harmful allergic activation.
In fact, the allergen fragments are specifically engineered to not bind and activate mast cells and basophils – the major culprits for driving allergic responses including anaphylaxis.
Aravax: Phase I study
Aravax's randomised, double-blind, placebo-controlled Phase I study comprised two parts.
The first half of the study assessed the effects of single, ascending doses of PVX108 or placebo in eight cohorts of six subjects each. The dosing was escalated for each successive cohort only upon safe completion of the prior cohort. The second half of the study dosed an additional 18 subjects with six injections of the highest dose of PVX108 over a 16-week period. In both parts of the study, patients were monitored in the clinic for at least 24 hours following dosing and then at home for seven days afterwards.
No serious adverse events were documented in either part of the study. All adverse events related to treatment were graded as mild or moderate in severity and did not demonstrate any signals of dose-responsiveness. Most adverse events were transient injection site reactions and were not deemed of any clinical concern by the study Safety Review Committee.
These findings suggest that PVX108 is safe and well-tolerated at the highest dose, even when administered repeatedly every two weeks. The Aravax team noted in a press release that it is currently working to design a Phase II clinical study.
In a separate but associated study, investigators at Aravax sought to confirm that PVX108 did not initiate allergic responses in peanut allergy patients. To explore this, blood samples from 146 peanut allergic donors were subjected to basophil activation assays. These in vitro analyses demonstrated a lack of basophil reactivity to PVX108 in contrast to unmodified peanut extract.
Aravax is not alone
It should be noted that Aravax is not alone in its successes and other peanut allergy vaccines in early clinical development will likely to be important sources of competition in the next five to 10 years.
One example is HAL Allergy's HAL-MPE1. This immunotherapy candidate consists of natural peanut allergen extract that has been chemically modified to limit allergenicity and adsorbed to aluminium hydroxide to enhance the tolerogenic immune response.
In May 2016, HAL Allergy successfully completed a small (17 subjects) randomized, double-blind, placebo-controlled Phase I study exploring the safety and tolerability of 15 to 20 weekly incremental doses of HAL-MPE1 or placebo in patients with peanut allergy.
While only eight of 11 subjects randomised to receive HAL-MPE reached the highest escalation dose, similarly to PVX108, the majority of adverse events were related to injection site reactions and were mainly of mild and moderate severity. A second Phase I study for HAL-MPE1 remains ongoing, with an expected primary completion date in April 2019.