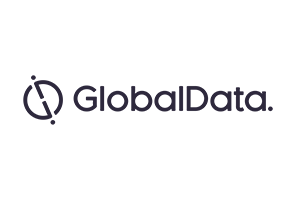 One of the very first sessions at this year's ASCO meeting was an education session that neatly summarised the current status of immunotherapy combination research in melanoma. The indication in which the anti-PD-1 checkpoint inhibitor revolution began back in 2014, melanoma continues to serve as a testing ground for novel strategies.
A key question facing the immuno-oncology community, following the success of PD-1 and PD-L1 monotherapies across many tumour types, is how treatment can now be improved using combinations. This is the next big challenge in immunotherapy for first-line melanoma, where expectations for prolonged survival have increased hugely since the arrival of immunotherapy agents.
Breaking through the 'ceiling' of impressive survival outcomes already achieved by PD-1 monotherapy in frontline melanoma therapy is very challenging. Not only have many new combinations demonstrated new types of toxicity, distinct from those seen with monotherapies, which can be unexpected and very idiosyncratic, but these combinations have yet to show efficacy improvements across all patient groups.
For example, in the CheckMate-067 study of Opdivo + Yervoy in untreated advanced melanoma patients, the difference in overall survival (OS) between the combination and Opdivo alone was not large (two-year OS in combination vs. monotherapy arms was 64% vs. 59%, respectively), and survival advantage with the combination was only conferred in patients expressing low levels of PD-L1 (OS hazard ratios for the combination vs. monotherapy in <1% vs. ≥1% PD-L1 were 0.74 vs. 1.03). This can be attributed to the fact that patients expressing ≥1% PD-L1 already respond very well to Opdivo alone, and notably also with fewer side effects.
According to Professor Eggermont, who introduced this topic in the ASCO education session, in terms of combination therapies in melanoma, "there is no winner up to now that is better than PD-1 alone". Increasingly, long-term OS data is certainly impressive: three-year OS from the seminal KEYNOTE-001 study in treatment-naïve patients was 45%, not dissimilar to the five-year figure of 41%, the longest follow-up for Keytruda to date in any cancer, also released at ASCO 2018. Appropriate scheduling and sequencing of available therapies may be more useful than combination therapy in future investigations aimed at achieving continuous improvement in melanoma therapy, particularly for these low expressers of PD-L1.
Indeed, the prevalence of "opportunistic" combinations currently in clinical trials was also noted by Professor Eggermont, alluding to the recent high-profile failure of Incyte's epacadostat plus Keytruda Phase III combination study in melanoma, which has been widely perceived to have failed due to a lack of clinical assessment of the biologic rationale in mid-stage studies.
Incyte's failure prompted several subsequent terminations by NewLink Genetics, Bristol-Myers Squibb and AstraZeneca of their own IDO inhibitor combination programs, both in melanoma and other indications including lung cancer, suggesting that the initiation of these studies may also have been premature and overly optimistic. It is becoming increasingly clear that the industry needs to take a step back and demonstrate the robust rationale for combinations rather than advancing multiple combinations into pivotal studies in an opportunistic fashion and hoping for success.
For more insight and data, visit the GlobalData Report Store – Pharmaceutical Technology is part of GlobalData Plc.