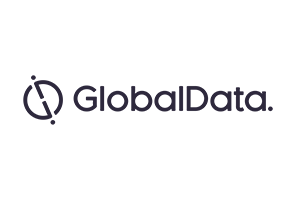 Data from B-F1RST (NCT02848651), the first prospective study of blood tumor mutational burden (bTMB) as a biomarker for Roche's Tecentriq in non-small cell lung cancer (NSCLC), were presented on the final morning of this year's American Society of Clinical Oncology (ASCO) annual meeting. Attendance at the typically quiet final morning session was unusually high, reflecting the level of interest among the oncology community in the need for adequate predictive tools for immunotherapy.
Roche's Tecentriq (atezolizumab) is an anti-PD-L1 checkpoint inhibitor, which is already approved in the European Union, United States and many another countries globally for previously treated metastatic NSCLC, and for several types of urothelial cancer. Measurement of the quantity of mutations carried by a tumor, or TMB, is being evaluated as a potential method to select patients who will benefit from immunotherapy. TMB varies by tumor type, but those with higher levels of genetic mutation, such as NSCLC, produce more tumor-specific neoantigens which can be recognized by immune T cells, and stimulate an immune response.
Investigations into tissue TMB as a predictive biomarker for immunotherapy are ongoing, and several late-stage checkpoint blockade studies have already demonstrated a correlation between higher levels of TMB and increased benefit, including Bristol Myers Squibb's CheckMate-227 study of Opdivo in NSCLC, which was updated at ASCO. However, experts at ASCO agreed that TMB is not yet ready for clinical decision-making, due to lack of consistency in the thresholds used for 'TMB-high' designation, as well as variation in the diagnostic tests used for its measurement. Roche's latest move aims to improve the usability of TMB, both by increasing ease, and reducing cost and invasiveness, through allowing blood rather than tumor biopsies, which may allow it to regain some ground against Merck's Keytruda in NSCLC.
In a pair of abstracts, Roche first demonstrated an association between high tissue TMB, using a cut-off of ≥16 mut/Mb, and efficacy with Tecentriq across multiple tumor types including NSCLC and urothelial carcinoma. Increased objective response rate (ORR) and progression free survival (PFS) compared to chemotherapy were observed across three randomized Tecentriq studies (POPLAR, OAK and Imvigor211) in the TMB-high cohort (ORR was 30% vs. 14% in TMB ≥16 mut/Mb and <16 mut/Mb groups, respectively; PFS hazard ratio was 0.71 for Tecentriq vs. chemotherapy in the ≥16 mut/Mb group).
While acknowledging the limitations of a retrospective analysis, these data allowed Roche to use this validated cut-off of ≥16 mut/Mb in a prospective evaluation of bTMB in first-line NSCLC in the B-F1RST study. Roche is planning to enroll 153 patients in total; at this interim analysis, 58 of the 78 Tecentriq-treated patients to date were biomarker-evaluable, of whom 47 were bTMB-low, and 11 were bTMB-high.
It was clear that clinical benefit increased in this study with higher TMB: the ORR was strikingly higher in the bTMB-high cohort, at 36.4% vs. 6.4% in the bTMB-high and -low groups, respectively (no CR, 36.4% PR, 27.3% SD and 36.4% PD in the bTMB-high group; no CR, 6.4% PR, 36.2% SD and 38.3% PD in the bTMB-low group). More durable responses were also seen compared to the bTMB-low group (median PFS was 9.5 vs. 2.8 months in bTMB-high vs. -low patients). Notably, although the PFS hazard ratio looked impressive at 0.51, this did not hit statistical significance, with a p value of 0.1315. The presenter noted that this analysis was ongoing, and would be updated at a future meeting, along with overall survival results.
Importantly, the patients in Roche's bTMB analysis were unselected for PD-L1, and prior biopsies were not required, reflecting the current inconsistencies of real-world PD-L1 testing, a current barrier to uptake for those checkpoint inhibitors such as Keytruda which require it. There is still a long way to go before TMB will be used routinely in the clinic, but Roche is using bTMB to select patients in its ongoing Phase III BFAST study, an umbrella trial of previously untreated stage IIIB-IVB NSCLC of any histology. Success in this study will allow Roche to push the boundaries of predictive biomarkers for immunotherapy by using a cheaper and more convenient testing method to select patients likely to benefit. Additionally, bTMB may be a better predictor of efficacy than PD-L1, a fact which Roche is hoping to exploit for commercial gain, and is approaching in a logical way with its ongoing trial program.
Related Reports
GlobalData (2017). Non-Small Cell Lung Cancer (NSCLC): Dynamic Market Forecast to 2025
For more insight and data, visit the GlobalData Report Store – Pharmaceutical Technology is part of GlobalData Plc.