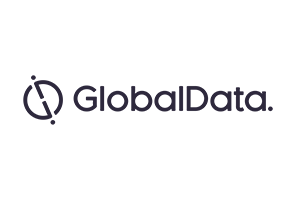 The 2018 American Society of Gene and Cell Therapy (ASGCT) Annual Meeting was held at the Hilton Chicago in Chicago, Illinois on 16–20 May. The conference included guest speakers highlighting new emerging and innovative strategies in preclinical development, symposia discussing challenges in gene and cell therapy reimbursement and patient access, and exhibit halls covering results from various preclinical and clinical studies.
Day 2 of the 2018 ASGCT Annual Meeting was highlighted by the industry symposium "What I Wish I Knew Then: Key Learnings in Bringing a Cell/Gene Therapy from Inception to Commercialization." This panel discussion, sponsored by Terumo BCT and moderated by Dr. Delara Motlagh, director of global marketing of cell therapy technologies at Terumo, featured three panelists: Dr. Julie Allickson, director of the Regenerative Medicine Clinical Center at The Wake Forest Institute for Regenerative Medicine , Scott Broughton, VP of corporate development at Cognate BioServices , and Salim Mumujee, senior director of product science and process engineering at Kite Pharma , a Gilead Company.
Automation, standardisation and FDA involvement
As panellists answered questions by sharing their personal experiences, three major common themes were highlighted. All of the panellists urged for more automation and standardisation of time-consuming processes. Standards are needed in the field to speed up the development of gene and cell therapies. Having standardised processes would decentralise certain components of development so that others can perform the same tasks. Not only does this make it easier for others to obtain techniques, but it also allows more minds to collaborate to ignite innovation.
Another theme that was brought up was that wherever one may be in the process of developing a therapy, whether it is still just an idea or whether the therapy is in preclinical studies, it is extremely important to get the FDA involved early. According to Dr. Allickson, it is important to be "open to answer questions, need to know who to talk to, and need to be open to ask questions to regulatory manager." It can be intimidating at first to directly ask the FDA for advice regarding development of a specific therapy.
However, according to the panel, the FDA actually wants more clinicians and research investigators to engage them throughout the entire process, so that they can provide constructive regulatory feedback and advise them about how to progress through development. Ideally, the FDA should be targeted early on, as more and more companies have been working with them since they have been more open about helping.
Pricing strategies for therapies
Pricing strategies for gene and cell therapies was the final theme brought up during the discussion. The prices of FDA-approved gene therapies are very high. For example, Spark Therapeutics' Luxturna costs patients $425,000 per eye. The panel all agreed that the prices would have to go down in the long run. Automation and standardised processes could offer a solution for cutting costs in R&D.
One model that has been discussed at length is for patients to pay for the therapy only if it is effective in alleviating symptoms and restoring function. At the same time, the argument against cutting costs is that if a drug is curative therapy, it would save the patient money in future symptomatic treatment and disease manifestation costs. The therapy not only brings value to the patient, but it also takes costs out of the healthcare system by preventing future hospital visits, thus bringing value to the system.
For more insight and data, visit the GlobalData Report Store – Pharmaceutical Technology is part of GlobalData Plc.