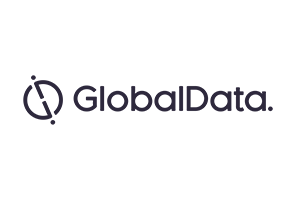 Taking place from 16-20 May in Chicago, Illinois, the 2018 American Society of Gene and Cell Therapy (ASGCT) Annual Meeting featured a number of guest speakers discussing challenges in cell and gene therapy reimbursement and patient access.
The first set of scientific symposia, titled "New Developments in Physical Delivery and Vector Development," was organised by the Physical Delivery, Therapeutics and Vector Development Committee. Richard Heller, PhD, the director of the Frank Reidy Research Center for Bioelectrics, led the discussion with his research on electroporation-mediated gene delivery to the heart for coronary artery disease (CAD).
CAD is the most common type of heart disease and is the leading cause of death in the US in both men and women. It occurs when plaque builds up in the coronary arteries and decreases blood flow to the heart. The decreased blood flow can manifest in a variety of symptoms, including angina, shortness of breath, or ultimately, a heart attack.
Drugs that are currently available to treat CAD include cholesterol-modifying medications that decrease low-density lipoprotein (LDL) in the blood, aspirin, beta blockers that can slow heart rate and blood pressure, calcium channel blockers that can improve symptoms of angina, ranolazine, nitroglycerin, and ACE inhibitors. Surgical treatments include angioplasty and stent placement, and coronary artery bypass surgery.
Electroporation in preclinical animal models
During his presentation, Dr Heller highlighted a new therapeutic approach currently in preclinical animal models. By delivering angiogenetic factors via electrotransfer to the heart, one can attain better control of the expression profile of these factors and can also manipulate various parameters of both delivery and expression.
In the porcine model, a four-needle square array was used to provide electromediated pulses. A DNA injection port was placed in the centre of the array to deliver the plasmid to its intended cardiac target. DNA was delivered in eight pulses, which each lasted 20 milliseconds. The pulses had to be synchronised with the heart rhythm, such that that pulse would occur between the R and T waves of electrocardiogram (ECG) waveforms. Dr Heller mentioned that if the pulses were not synchronised, catastrophic results could occur.
The lab found that the voltage could be relatively low, as 20 V delivered as much VEGF as 60 V or 80 V. Since the pulses had to be administered during the refractory period of ECG waveforms, they could only last for a certain maximum period of time. At the same time, Dr Heller stated that "this does not seem to impact effectiveness." A drawback to this technique is that the area to which the DNA is delivered is not specific. It is injected into an area, not specific cells.
Although this technique is in very early stages of development, it is the one for which key opinion leaders (KOLs) interviewed by GlobalData have longed for many years. This type of innovative thinking will help spark the field toward more effective treatment options. While electroporation is only in preclinical animal models, if it shows effectiveness in humans, it could fulfil huge unmet needs in the cardiovascular space.
For more insight and data, visit the GlobalData Report Store – Pharmaceutical Technology is part of GlobalData Plc.