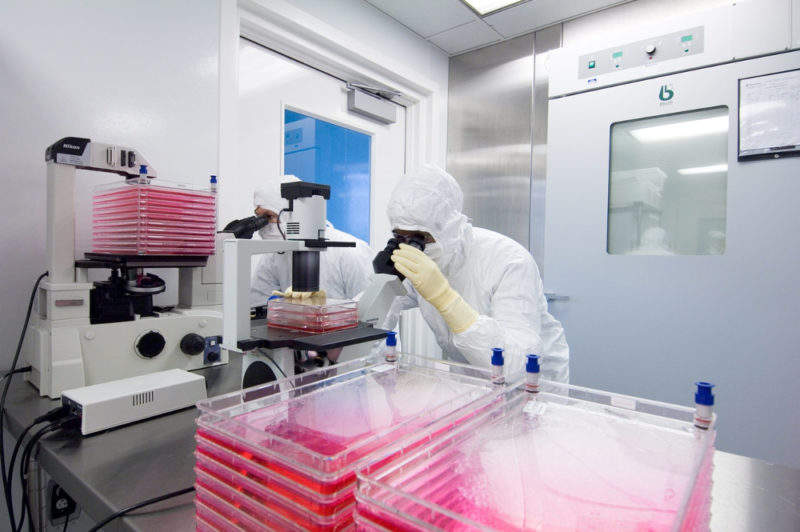 The 2018 American Society of Gene and Cell Therapy (ASGCT) Annual Meeting was held at the Hilton Chicago in Chicago, Illinois on May 16–20. The conference included guest speakers highlighting new emerging and innovative strategies in preclinical development, symposia discussing challenges in gene and cell therapy reimbursement and patient access, and exhibit halls covering results from various preclinical and clinical studies.
The third day of the 2018 ASGCT Annual Meeting featured the scientific symposium 'Do Current Pricing Strategies Assure Fair Access to the Values of Gene-Based Therapies?' The goal of the discussion was to figure out ways to ensure that patients receive gene-based therapies, as the ones that have been recently approved are extremely expensive.
Dr. Theodore Friedmann, one of the co-chairs of the panel, led the discussion by explaining the rationales for these high prices. The patient populations for approved gene therapies are extremely small. UniQure's Glybera, a gene therapy that treats lipoprotein lipase deficiency, is priced at $1m and is intended for fewer than 10 patients in the US. Spark Therapeutics' Luxturna is priced at $850,000 and is intended for fewer than 30 patients in the US.
Pharmaceutical companies have been tagging their gene therapies with high prices because R&D for innovative therapies is expensive. In addition, since the precedent has already been set that approved gene therapies are expensive, companies that newly launch their products are pricing theirs the same since it is compatible with industry pricing standards. Finally, families of patients in need of curative therapies are willing to pay for the gene therapy, even if it is not found to be fully restorative.
Solutions to the price problem
Friedmann offered a few solutions for the disproportionately high costs in the US. While not allowed for Medicare, other insurance providers can play a role in negotiating lower costs with manufacturers. President Trump has suggested adding drug costs to advertising, to increase clarity in drug pricing. Finally, Friedmann stated that forcing higher costs in other countries could help reduce the disparities found in the US.
Spark Therapeutics' Luxturna was brought up as an example of a highly priced gene therapy. Luxturna is an adeno-associated virus (AAV) serotype 2 DNA vector for the treatment of Leber's congenital amaurosis, a form of inherited retinal disease. While the therapy is not fully curative, it helps restore vision in those treated. What makes pricing difficult is defining how much value Luxturna brings to patients, since it does restore vision, even if it is partial. Spark Therapeutics announced that it was originally pricing Luxturna at $425,000 per eye, but is now open to adjusting the payment model based on the success of the treatment in patients.
Wendy White, CEO of Global Genes and chief patient officer of Vitrisa Therapeutics, presented 'Patient Issues and Opportunities for Fair Access to Gene-Based Therapies in Rare Disease'. White mentioned that regarding gene therapies, patients want to know, "How fast can I get it, where can I get it, and can I afford it?" Patients have the most to lose if innovation is stifled by high prices.
White stated that the Orphan Drug Act has helped 449 drugs receive approval for rare diseases in the US since 1983. However, less than 5% of the 7,000 rare diseases have approved therapies. Therapies "fail their primary objective" if they do not reach intended patient groups. However, White understood that systems have come under increased financial pressure. Aging populations, inefficiencies in healthcare systems, increasing costs of innovating drug development from bench to marketing approval, and a decline in R&D efficiency have all contributed to this pressure.
White concluded that the industry should double down on direct community engagement so that they better understand the concerns of patients. By including patients at every step of the way and being transparent and fair about pricing, companies can redefine value of their gene therapies from the patient's perspective.
For more insight and data, visit the GlobalData Report Store – Pharmaceutical Technology is part of GlobalData Plc.